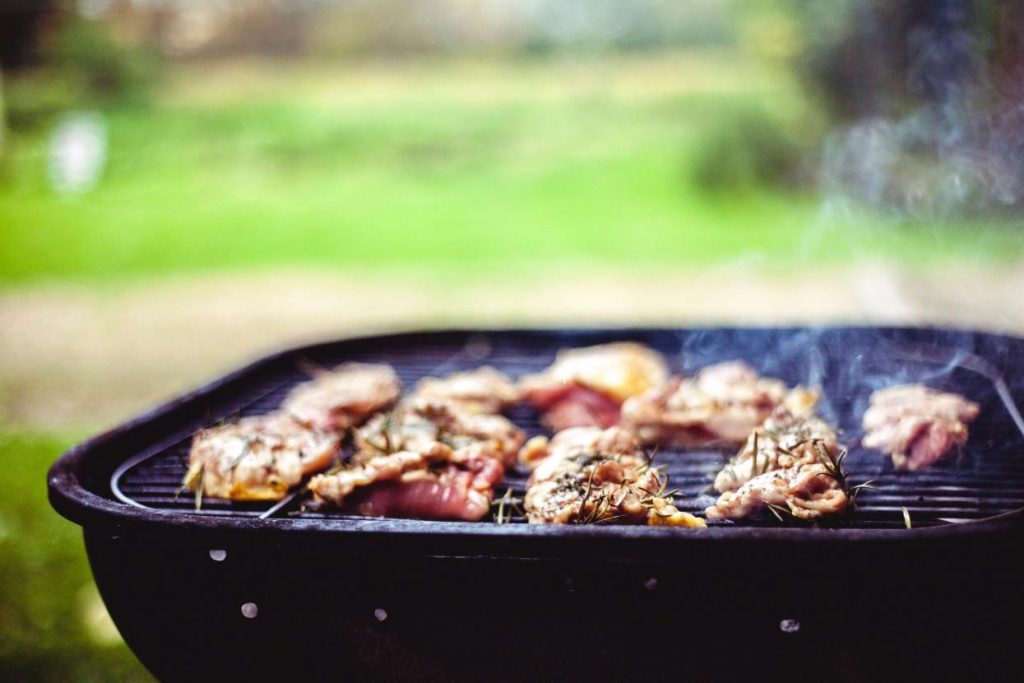 The summer of 1969 was known as the summer of love. It was a time when young people across the country were traveling, meeting each other, and enjoying music festivals.
The summer of 2022, however, is probably going to go down in history as the summer of inflation. The price of food, gas, and other essentials are skyrocketing as the weather heats up. Click here for more information about inflation. That does not mean that you have to spend the summer hiding indoors. Cooking yourself can be a great way to save money while still enjoying a high-quality meal. If you do not have a grill, never fear! There are many options to suit all budgets and tastes.
In this article, we are going to look at the different kinds available to help you decide which one is right for you.
Best for Beginners: Natural Gas
There are a few benefits to going with natural gas. 
On the long-running animated sitcom The Simpsons, everyone's favorite lovable loser Homer Simpson loves to grill. The show has seen him set up his little charcoal grill many times over the years, and every time is a disaster. Lighter fluid in hand, he squirts from the canister over and repeatedly before lighting a match.
The results range from total disappointment – no fire at all – to catastrophic – a giant, nuclear-weapon-sized fireball belching over the top of the city of Springfield. If you are like Homer, you might want to consider the convenience of a natural gas grill. It is simple to set up.
Many can be ready to cook in less than ten minutes. It can also be cheaper to run than other options. Natural gas is cheaper than propane.  They are also more eco-friendly than other grilling methods, with less exhaust and fewer emissions than their competitors. 
We think that the quick set-up time of Watson's natural gas grills will make it simple and fun to cook outdoors several nights a week – if not more!
Smokiest Flavor: Charcoal
Next on our list is the humble charcoal grill. This type is big on flavor. That smoky taste is hard to replicate by any other cooking method. Once you get a taste of it, you will be hooked!
Charcoal is sold at many gas stations, convenience stores, and markets, making it quick and easy to find some at a moment's notice. This can be attractive to those of us who love to throw spontaneous backyard cookouts. Make sure to keep your grill clean to keep it in good working order. Caked-on grease could be a fire hazard and will impact the taste of your food.
As we saw in our earlier Homer Simpson example, these can be tricky to light for a first timer. It takes some time and patience to get it right. But if you are ready to take your BBQ up a level, this can be a great option for you!
Most Precise: Electric
Some outdoor cooking enthusiasts will tell you that using an electric grill is cheating. 
"Why not just cook it on the stovetop?" These naysayers love to taunt but do not let that distract you. Electric grills allow you the opportunity to select the exact right cooking temperature and maintain it consistently throughout the cooking process. If you are into precision, this might be the best fit for you. This option appeals to many with small children or animals because there is no need to store combustible fuels.
For others, the reliance on an electric grid can take away from the fun of the experience. You are tied up close to home with electricity. No beach cookouts with this method! You are also out of luck if you want to cook during a blackout or a brownout.
Experts predict a higher-than-normal risk of blackouts this summer, due to predicted high temperatures and an ongoing drought. Click the link: https://www.cnet.com/home/energy-and-utilities/more-blackouts-are-coming-this-summer-heres-how-to-prepare/ to find out more.
If the power supply is not an issue for you, this may be the one to try!
Hot Fun in the Summertime
Hopefully, this article has given you the information you need to decide about which method of outdoor cooking will suit you best. Always be sure to buy from a reputable dealer to ensure the safety and security of you and your loved ones. Make sure to use all the proper safety equipment, as well. This means tongs, wooden paddles, oven mitts, and a fire extinguisher at the ready, just in case.
Check the operating manual to ensure that you have completed the setup correctly.
Once you have done that, you are on your way! You can enjoy everything from hamburgers to hot dogs to grilled ears of corn to your own sizzling barbecue recipe that will have your friends and family asking for more!