11 Tips For A Smooth Out-Of-State Move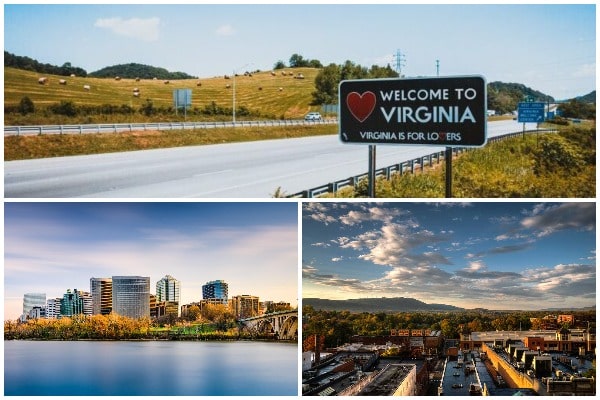 Relocating across states is not a straightforward journey. There is a lot to do, from packing all your belongings and finding a suitable place to live to choosing transportation options. The thought of making new friends. It's all a bit too much. It requires a lot of planning and even more patience.
Don't worry yet; we have the perfect guide for you to execute your out-of-state move without any hindrances. Adhere to the tips mentioned below:
Visit the city you are moving to
It is helpful to move to a place you are familiar with. However, even if you are unfamiliar with the area, you should visit it (at least once before moving permanently to get a gist of what you will encounter. Moreover, familiarize yourself with the location, famous places, landmarks, and other crucial points of interest. 
Budget the move
A state-to-state move is expensive. You must plan your moving budget accordingly. Even if you are planning to move by yourself, there are various expenses to keep in mind. These may include truck/container rental costs and moving supplies. Start by making a list of all possible moving expenses, keeping extra for unforeseen events, and figuring out how much total you can spend on the move.
Rent a storage unit
You'll need a place to store everything you own till you figure out how to decorate your new abode. So rent extra storage space. You can even find rental storage space to park your vehicle in case your new home does not provide ample parking space. Google can be quite handy in this regard.
Say you're relocating to Colorado close to Poncha Springs. You can find some storage options close to the Salida Airport. Look up 'vehicle storage Salida' and evaluate your options. Repeat the same for any other city/own you're moving to out of your current state. 
Budget for living changes
Don't forget about the changes in the cost of living. Create a budget listing everything from changes in rent/mortgage amount, utility bills, Groceries, Insurance expenses, Transportation costs, and new furniture/renovation expenses.
If you are planning to buy a house, you will need to investigate changes in Property tax, home insurance, repairs and maintenance, and all related household expenses. You can easily calculate this amount using apps such as Numbeo – you can find out about housing and crime rates, famous restaurants, healthcare, and more.
Investigate your new neighborhood online
Once you have decided on the state, city, and neighborhood you are moving to, get as much information online as possible. Use applications like Google Maps to see how to navigate about the city and find the livability score on websites like AreaVibes. Not just that, NextDoor allows you to get to know your neighbors and neighborhood like a local.
Check for relocation assistance
If you are relocating for a job/position, try to find out if your company is willing to cover your moving expenses. Often companies offer relocation packages to employees; you need to go and ask your employer for this monetary assistance and then negotiate accordingly. Doing so will allow you to save up on heaps of money.
Commuting
Everyday commute affects all aspects of your way of life – you need to ask if the commute is short or is it long for your office. Are there places or ways to get breakfast on the way? How much does it cost you daily? What about traffic? You need to take account of all the aspects of commute that affect you and plan your place of living and commuting accordingly.
Nearest grocery stores and shopping centers
You will need to make a quick trip to the nearest grocery store as soon as you arrive to get the essentials and soon to the shopping center. Search online for the grocery stores and shopping centers nearby to make it easy when you arrive. Furthermore, know beforehand the parking situation and where you can get the best deals to save time and money.
Pick a reputable moving company
Moving to another state will require you to hire professional movers. While looking for a moving company, go through reviews and hire a reliable one. Take your time with this decision and do the required digging.
Websites and social media platforms will provide ratings, reviews, and all the information you need – complaints, mishaps, and much more. You should contact 3-4 moving companies to get the best deal.
By doing so, you will have an estimate, and you can also compare prices. The moving company always quotes a price after looking at all the movables. Any company quoting a price before seeing your belongings is hell-bent on scamming you!
Plan your packing
Consider packing weeks in advance; start from packing the non-essential items first, like books, kitchenware, electronics, etc. One by one, move them into boxes and avoid cluttering anything. Labeling the boxes is mandatory to help you and the moving company to know what to handle with care and to remember what goes where.
Make a list of all items that need repairing or fixing before packing and get done with the list a week before moving to avoid mishaps. Remember to sort out all the unnecessary things to donate, sell, or dispose of before packing to rid yourself of extra weight.
Make travel arrangements
Be sure to arrange your travel plans well before moving so that all the arrival times align, such as booking your plane ticket, booking a rental car, booking a hotel room, or arranging another place to stay. It may take the moving company some time before delivering your stuff, so make sure to plan your dwelling accordingly.
Conclusion
Moving from one state to another is not breezy, but it isn't impossible either! If appropriately planned, there is minimal chance for error. Following through with the tips mentioned above can help you reduce the risks of your move and make it a seamless transition.