4 Tips for Planning a Home Construction Project Easier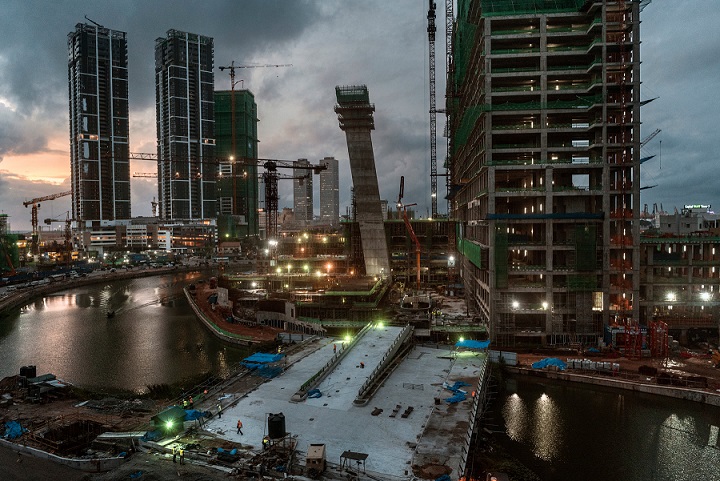 Whether you are a developer or someone building a home for themselves, construction can be both exciting and tiring, especially if you are getting into it for the first time. For those professionally pursuing it as a career option, it can be a challenging task. 
For others who hire a contractor to construct their homes, it can be both tiring and costly. To avoid hurdles, a good construction project must be planned and streamlined during execution. 
Nobody wants a construction project stuck in limbo. Not only does it increase the project costs, but it also creates unnecessary friction between the client and the contractor. You want to avoid these troubles.
Regardless of the project's magnitude, construction is for those willing to take this task seriously. There are implications attached to this. For example, a low-quality home can not only create severe issues for the inhabitants, but if there are structural vulnerabilities, it can also pose a grave threat to their lives.
Therefore, those who undertake construction seriously and streamline the process are the ones who do well in the industry. 
Similarly, clients who keep a close eye on the project and are present to help streamline issues, especially those concerning finances, are the ones who succeed in getting things done on time and within the stipulated project budget.
Moreover, various other factors should be taken into consideration during the project. The provision of sanitation facilities to the construction workers is essential, and if you need to rent a portable restroom, there are various companies you can look into, including American Sanican. This should help you take care of the sanitation needs of your construction team.
So, if you are a contractor or client looking forward to constructing a home, you have come to the right place. This article is meant for both and will help you plan the project to avoid unwanted scenarios.
Market Research:
Before you begin, you need to look into other companies work to understand how others are constructing homes. This applies to both contractors and clients. By researching the market, you can get a good idea of the methods used by various companies to achieve the desired results. 
Moreover, you can evaluate the end product to see if any shortcomings could have been addressed if the contractor had done things differently.
This is a vital part of the project planning stage. At this stage, you build expectations, and it is here that you assess the feasibility of your vision. Besides, market research can help you get an estimate of the financial costs of the project. Moreover, you can also evaluate the significance of location regarding the home's aesthetic appeal.
Financial Assessment:
Once you research the market and understand how things are being done around you, it is crucial to consider the project's finances. Are the construction costs in the area under question high? How can you manage your finances during the project? 
Once you have an answer, you need to start accounting for the costs attached to the project. Gradually, it would help if you had a reasonable estimate for the entire project. 
The sooner you do this, the more realistic your expectations will be. Therefore, you need to do this before you even start finding a contractor if you are a client or before you begin pursuing the project if you a contractor yourself.
Get the drawings prepared:
Once you understand the project's finances, you can proceed to the next step. This involves getting into the actual work. It would be best if you got the architectural and structural drawings prepared. 
The drawings are the backbone of any construction project, and you must be very clear about your requirements at this stage. You must be invested in this process, whether a contractor or a client.
It is crucial to opt for reputable firms to avoid any unwanted hassle. These firms are accredited and understand the expectations of vetting agencies. Therefore, their work is in line with the requirements of the building control department and other concerned departments. 
The evaluation process ensures that the drawings approved for implementation are free from defects. Once the drawings are approved, you can proceed to the next step.
Hire a good contractor:
This applies to those looking to hire someone to construct their home. You need to be very careful at this stage. You can opt for accredited and reputed firms or go with small-scale construction businesses. 
While recommendations can help a person make up their mind, it is always wise to look into the contractors' previous work before you decide to work with them.
Established firms have extensive portfolios that you can look into to evaluate their work. Similarly, small-scale construction businesses can also show you their previous work. This will help you assess whether the company you are considering can deliver according to your expectations. 
Finances are another critical factor during this process. Many reputed firms charge heavily; therefore, you must decide according to your budget and expectations.
Conclusion:
The tips mentioned above apply to the planning stage of the project. If everything, including the strategy, is planned, it can help you execute the project swiftly. Once the project commences, there are various other factors that you need to look into. These include procuring the material on time, especially if there is a possibility of a price hike in the coming days. 
These include ensuring the team's safety, regularly monitoring the tasks, etc. If these factors are streamlined, they can help you go smoothly with the project.