Staircase décor should not be an afterthought–it's an integral part of any interior design or home flip project. Staircases add style, character, and the perfect finishing touches to your living space. So if you are interested in giving a quick refresh to your staircase and elevating its look instantly – check out our 6 creative decoration ideas!
From wall murals and interesting lighting fixtures to storage & seating solutions – we've got you covered with some great options for bringing personality into every motif without breaking the bank. Whether you're simply looking for a few tips on how best to present your staircase upon listing it on the real estate market, or if you're just aiming to spruce things up around the house, this idea can make all the difference!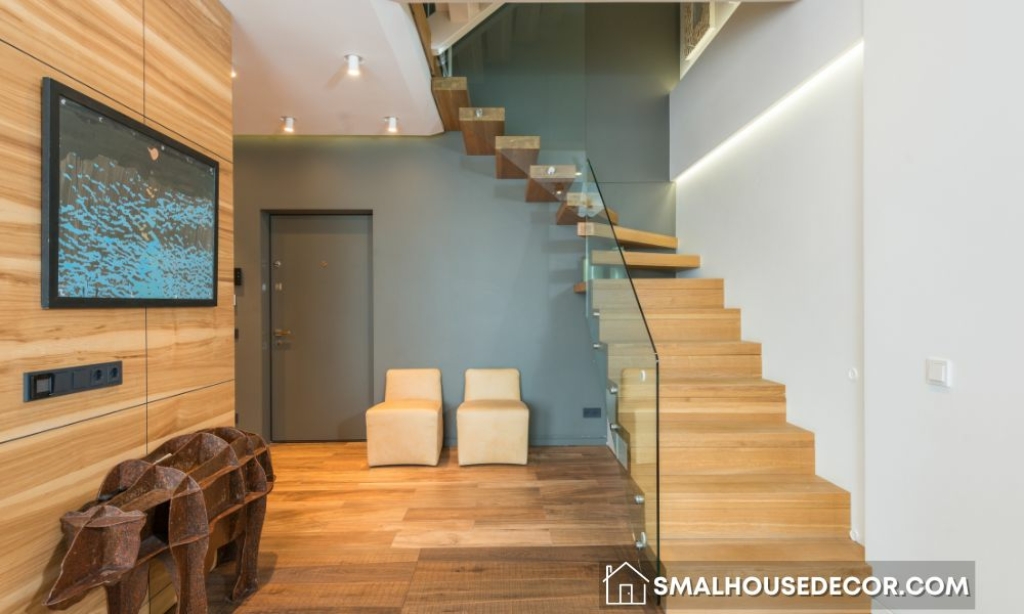 1. Use Bold Colors to Make a Statement
Did you know that using bold colors in your home can make a powerful statement? Consider adding a bold, eye-catching color to your staircase wall or adding decorative wallpaper to make it stand out from the rest of your home.
This will draw attention to your staircase and create a dramatic effect that is both unique and visually appealing. Whether you choose a vibrant shade of red, a deep shade of navy blue, or a bright and quirky wallpaper pattern, your staircase will become a focal point of your home. So why not take a bold step and add some color to your staircase today? Your guests will be impressed with your daring and bold sense of style.
Also Read: 12 Perfect Colors That Go Well with Burgundy
2. Add Stair Runners
If you're looking for a simple and affordable way to spruce up your staircase, adding a stair runner could be just what you need. Not only will it add texture and interest to your stairs, but it also helps reduce noise and makes them more comfortable to walk on.
Stair runners come in a variety of colors, materials, and patterns, so you can easily find one that matches your decor and personal style. Whether you opt for stair runners from directcarpet.com, or you opt for a different store, a stair runner is a practical and stylish addition to any home. Plus, it can be easily removed or replaced if you decide to switch things up in the future.
3. Hang Decorative Artwork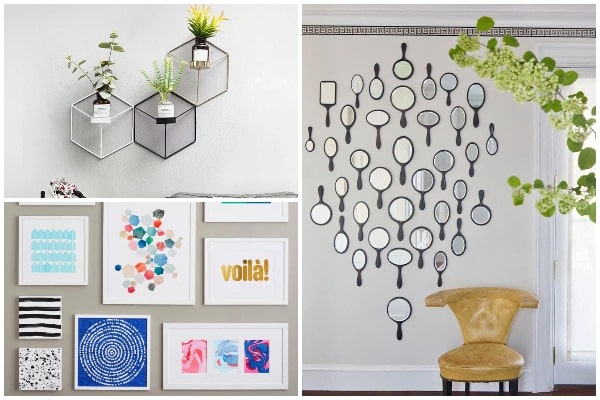 Decorative artwork is an excellent addition to spice up the home's interior and express one's personality. Hanging artwork on the walls is an impactful way to add a charming and unique touch that immediately draws the eye when entering a room. The possibilities are endless when it comes to the art pieces that one can display.
They can range from abstract paintings to vintage posters, and even contemporary sculptures. The key is to choose art that will transform the space into a reflection of one's individuality and personal style. When hung correctly, the artwork can become the focal point of any space, offering a conversation starter and creating visual interest. It's time to ditch those bare walls, and hang that creative masterpiece that will make the guests go wow.
4. Illuminate the Space
When it comes to illuminating staircases, accent lights, and wall sconces can add a touch of elegance and functionality to your space. Placing accent lights along the stairs can create a dramatic effect, especially in a hallway or entrance.
On the other hand, wall sconces provide a convenient way to light up your staircase space when you enter or leave the house. Not only do they add to the overall decor, but they also help you navigate your way up or down the stairs safely. With a variety of styles and finishes to choose from, finding the perfect lighting solution for your staircase has never been easier.
5. Add Greenery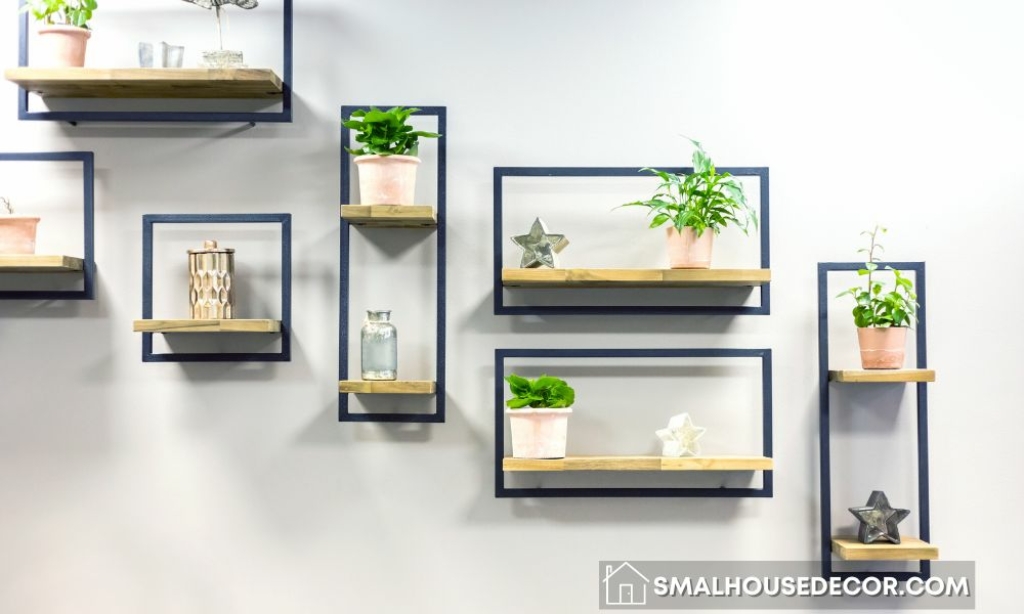 Adding greenery to your home can transform it into a relaxing oasis. One way to bring a touch of nature into your living space is by incorporating plants into your staircase area. Whether you have an open staircase or one with walls, the addition of hanging plants, potted plants on each step, or plants in alcoves can help to create a calming and refreshing environment.
Not only are plants aesthetically pleasing, but they also provide various health benefits such as improving air quality and reducing stress levels. So, whether you are looking to add a pop of color or want to create a peaceful atmosphere, adding greenery to your staircase is an excellent way to achieve a more natural and inviting ambiance.
6. Get Creative with Your Balustrades
Balustrades, while often overlooked, can play a significant role in enhancing the overall look of your home's exterior design. Wooden balustrades, although a classic choice, can sometimes feel tired or dated in their appearance. That's where embracing creativity comes into play.
By swapping out traditional wooden balustrades with something more unique, like sleek glass panels or intricate wrought iron designs, you can really make a statement. Not only do these options add a touch of sophistication to your exterior, but they can transform an otherwise mundane space into something truly special. Make your home stand out and showcase your personal style with an updated balustrade design.
Final Words
Elevating your staircase decor with creative ideas is a fun way to give your home a unique makeover. From bold colors to stair runners and decorative artwork, you can let your imagination run wild. Add lights along the stairs for extra illumination and some greenery to bring life into the house.
And don't forget about balustrades – be it glass panels or wrought iron designs – there are so many ways to get creative with this feature of your staircase. All these ideas come together to make truly eye-catching décor that will ensure no one overlooks your stairs ever again. So have a go at transforming your space today and appreciate the beauty in every inch!