Living a comfortable and pleasant life at home should be the goal of everyone, regardless of their living situation. However, achieving such can often feel like an insurmountable task with limited resources. The good news is, there are small but significant improvements that you can make to your living space without it costing you a fortune or taking up valuable space. 
In this blog post, we'll take a look at 6 must-have additions for enhancing your home and improving your lifestyle! Get ready for some tips to make life simpler, more comfortable, and cozier than ever before!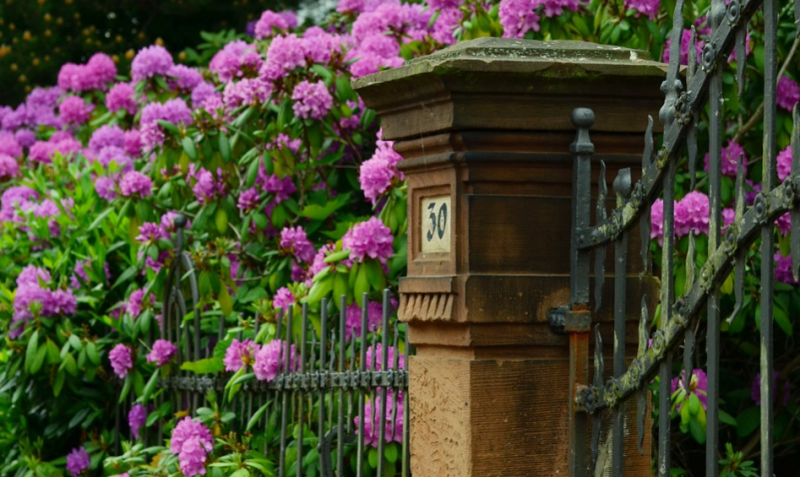 Invest in a Commuter-Friendly Coffee Maker
For those who lead busy lives, every minute counts. Commuting can be a tiring and time-consuming experience. Waiting in line at a coffee shop only adds to the rush and stress. That's where a commuter-friendly coffee maker comes in. It's a must-have for anyone looking to simplify their morning routine.
The best part? You can enjoy barista-style coffee from the comfort of your own home. With programmable options, you can set the coffee maker to start brewing at a specific time, ensuring that your morning routine starts off on the right foot. So, invest in a high-quality commuter-friendly coffee maker and make your mornings hassle-free.
Upgrade Your Kitchen Utensils to Improve Food Preparation
The kitchen is often referred to as the heart of the home, where memories are made, and good food is shared. However, cooking can be a daunting task when your kitchen utensils are not up to par. Whether you're an experienced chef or a beginner, having the right tools can make all the difference in your food preparation. 
Upgrading your kitchen utensils not only improves the overall quality of your meals but also makes the cooking process easier and more efficient. From sharp knives to sturdy pots and pans, investing in high-quality kitchen utensils is a smart move for any home cook.
Also Read: 9 Best Smallest Microwave Oven Reviews 2023
Get Parcel Box or Letter Box
Receiving and sending mail has become an essential part of our daily routine. Whether it's bills, packages, or letters from loved ones, we all require a secure and reliable method of delivery. That's where a parcel box or letterbox comes in. If you're unsure of which model to buy, you can check the options on the I love parcels page.
Investing in one of these convenient options ensures that your mail is safely locked away until you have the chance to retrieve it. With a range of sizes and styles available, you can choose the perfect option to fit your specific needs. So say goodbye to the hassle of missed deliveries and damaged packages and make your life easier with a parcel box or letterbox today.
Add Some Greenery to Brighten Up the Space
Looking to spruce up your space and bring some life into your home? Adding a touch of greenery could be just what you need to switch things up. Whether you're a seasoned plant parent or new to the game, there are numerous options to choose from when it comes to incorporating plants into your decor.
From low-maintenance succulents to leafy ferns, there's something for every level of commitment to plant care. Not only do plants add a pop of color, but they also have numerous health benefits such as purifying the air and reducing stress.
Also Read: How to Identify Types of Evergreen Trees
Get a Portable Heater for Quick Comfort
Winter is upon us and the chills are starting to set in. But fear not, there's a simple solution – a portable heater. With a portable heater, you can get quick comfort wherever you need it, whether that's in the living room, bedroom, or even the office. It's easy to use and compact enough to move around with you as you go about your day. 
No more waiting for the central heating to kick in or bundling up in layers. With a portable heater, you can stay warm and cozy no matter where you are. So why suffer through the cold when you can have instant warmth at your fingertips? Invest in a portable heater today and enjoy the cozy comfort you deserve.
Smart Lighting Solutions for Greater Convenience and Control
With the rise of smart home technology, it's now easier than ever to control every aspect of your living space. And when it comes to lighting, the benefits of upgrading to a smart system are clear. Imagine being able to dim the lights with a simple voice command, or set schedules that allow your lights to automatically turn on and off at specific times. With smart lighting solutions, you have complete control over your home's lighting from anywhere in the world, using just your smartphone.
Whether you're living in an apartment or house, small adjustments can make a big difference for such small spaces. The items recommended in this post should get you started on improving your home and creating more of a cozy atmosphere. Investing in a commuter-friendly coffee maker, upgrading your kitchen utensils, getting a parcel or letterbox, adding some greenery to brighten up the space, getting a portable heater for quick comfort, and installing smart lighting solutions are all great ways to achieve this. 
However, if these ideas don't quite fit into your lifestyle it's well worth spending time exploring the array of products that are available to see what interior fixings could work perfectly for you! With the right accessories and furnishings, you too can create a home where it's easier to relax and take advantage of every moment.