Calgary's housing market has consistently piqued the interest of first-time homebuyers. Located at the base of the Rocky Mountains, this lively Canadian city boasts a variety of housing options, ranging from downtown condominiums to suburban residences, which makes it an appealing choice for those seeking to acquire their initial property. The following article provides valuable advice and insights to assist first-time buyers in successfully navigating Calgary's real estate landscape.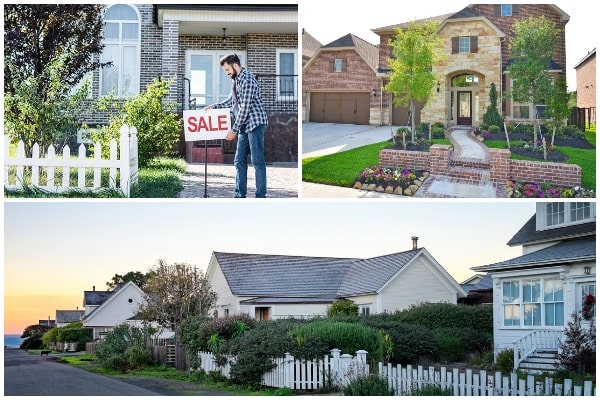 Grasping Local Market Dynamics
Before embarking on the homeownership journey, it is critical to comprehend the prevailing market trends in Calgary. Pay close attention to aspects such as property prices, available inventory, and interest rates. Although market conditions can vary, partnering with a skilled real estate agent who possesses local knowledge can guide you in making well-informed choices. Moreover, it's advisable to visit trustworthy real estate websites, participate in local property exhibitions, and peruse market analyses to remain current on the evolving state of Calgary's real estate scene.
Obtaining Mortgage Pre-Approval
After you've determined your budget, obtaining mortgage pre-approval is a smart decision. Having pre-approval not only clarifies the sum you can borrow but also makes you a more desirable buyer in the eyes of sellers. When you come across your ideal home, the process becomes smoother since you can confidently place an offer with the knowledge that financing is already in place.
Collaborating with a Reliable Real Estate Agent
Partnering with a trustworthy real estate agent can be extremely beneficial for first-time homebuyers. Their extensive understanding of the local market allows them to find properties that align with your preferences and financial constraints. They also assist you in navigating the intricate paperwork, bargaining, and other vital components of the homebuying journey. Search for an agent who has an established track record and solid connections within the Calgary real estate market.
Distinguishing Your Needs from Your Desires
During the pursuit of a new home, it's essential to identify what you need versus what you want. Start by creating a list of indispensable elements such as the minimum number of bedrooms, proximity to your workplace or schools, and any required accessibility features. Next, outline your preferred attributes, like a spacious backyard, an updated kitchen, or a particular architectural design. This approach will allow you to concentrate on Okotoks houses for sale that fulfill your core requirements, making the search process more efficient and less daunting.
Property Inspection and Thorough Examination
Before finalizing your property purchase, conducting a home inspection is vital. A skilled home inspector will meticulously scrutinize the property, searching for concealed issues or required repairs. This step is crucial for confirming that the property meets your expectations and provides an opportunity to reevaluate the terms if any substantial issues are discovered. This added safeguard is especially valuable for first-time buyers.
Finalizing the Transaction
After your proposal is approved and all required steps, such as the home inspection, have been fulfilled, you can proceed to finalize the transaction. This entails signing the essential legal paperwork, transferring funds, and formally acquiring the property. Your real estate agent and attorney will support you during this last stage.
Also Read: Find A Real Estate Agent In Mooloolaba You Trust In 30 Minutes Flat
Transitioning into Your New Home
Once the purchase is finished, it's time to relocate to your new residence and begin acclimating to your new environment. This may involve hiring movers, establishing utilities, and getting acquainted with the neighborhood. Keep in mind that homeownership entails ongoing obligations like upkeep and property taxes, so it's essential to be ready for these continuous responsibilities.
Embarking on the journey of buying a home for the first time in Calgary can be an exhilarating and gratifying experience. By comprehending local market patterns, creating a practical budget, obtaining mortgage pre-approval, collaborating with a reliable real estate agent, and prioritizing your preferences and necessities, you will be equipped to make well-informed decisions and discover your ideal home in this dynamic Canadian metropolis. With meticulous planning and appropriate assistance, your foray into Calgary homeownership can be both prosperous and enjoyable.