When it comes to decorating your living space, wall decor can add personality, style, and color to any home. However, finding affordable wall decor options that fit your style and budget can be a challenge, especially if you operate on a tight budget. This is where a custom poster can be the perfect solution.
In this article, we will explore the benefits of choosing a custom poster as a form of affordable wall decor, the different customization options available, and how to create and display custom posters to fully unleash their visual potential.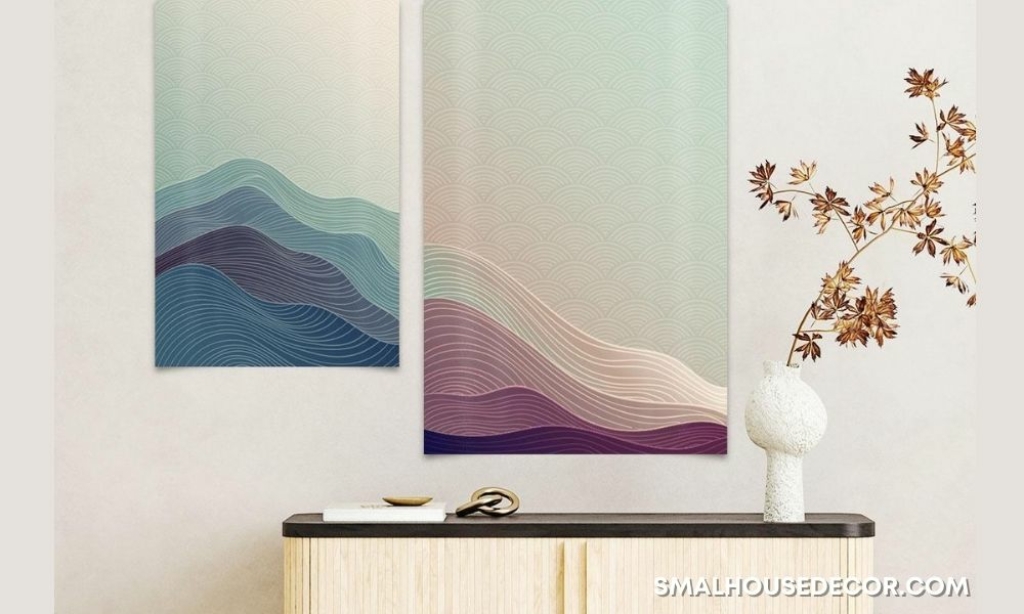 What is a Custom Poster?
A custom poster is a print that has been designed and customized to your specifications. It can feature anything from your favorite quote or image to a unique design or pattern. Custom posters are typically printed on high-quality photo paper, making them a durable and long-lasting option for wall decor.
Perks of Custom Posters for Home Decor
There are several reasons why a custom poster can be the right choice for those decorating on a budget
Affordability: Custom posters are often more affordable than other forms of wall decor, such as canvas prints or framed art. This is because they can be printed in large quantities and are made with cost-effective materials. Moreover, only photo paper is needed for creating the print – no extra effort such as wrapping or framing the printed material is required.
Versatility: Custom posters can be created in a wide range of sizes, styles, and designs, making them a versatile option for any living space. They can be used to create a bold focal point or a subtle accent, depending on your design preferences. Basically, you can print any image as a poster, provided the image is in a digital format.
Personalization: A custom poster allows you to showcase your unique style and personality in your home decor. Whether it's a favorite quote or a special image, a custom poster can add a personal touch to your living space.
Uniqueness: When you choose a custom poster, you are getting a one-of-a-kind piece of wall decor that cannot be found anywhere else. This can be a great way to add a unique and distinctive touch to your home.
Also Read: 5 Surprising Designer Tips for Wall Decor
How to Create a Custom Poster
Creating a custom poster is easier than you might think. Here are the basic steps explained:
Choose the Right Image: The first step in creating a custom poster is to choose the image or design that you want to feature. This can be a favorite photo, a piece of artwork, or a unique design.
Select the Right Size and Format: Once you have chosen your image, you will need to select the right size and format for your poster. This will depend on where you plan to display it and the overall look you are trying to achieve.
Customize the Design: The next step is to customize the design of your poster. This may involve adding text, adjusting the color or contrast, or incorporating additional images or graphics.
Order and Print the Poster: Once you are happy with the design, you can order and print your poster. There are many online printing services that offer custom poster printing, making it easy to get your poster printed and delivered to your door.
Displaying and Maintaining Your Custom Poster
Once you have your custom poster, the next step is to display it in your home. Here are some tips for displaying and maintaining your poster:
Choose the Right Location: Choose a location that will showcase your poster and complement your decor. Consider the lighting, color scheme, and other elements of the room when selecting a location.
Hanging Options: There are several options for hanging your custom poster, including using adhesive strips, poster hangers, or a traditional frame. Choose the option that works best for your poster and your decor.
Caring for Your Poster: To ensure your custom poster lasts as long as possible, be sure to avoid exposure to direct sunlight or moisture. Use a dry cloth or feather duster to gently clean the surface of the poster if necessary.
Final Words
In conclusion, a custom poster is an excellent option for anyone looking for affordable and personalized wall decor. With the variety of sizes, materials, and customization options available, you can create a unique and meaningful piece that fits perfectly into your home or office.
Whether you want to showcase your favorite quote, commemorate a special event, or simply add some color and personality to your space, a custom poster is the perfect solution. So, go ahead and order your custom poster today, and enjoy the benefits of personalized and affordable wall décor!