Who doesn't like to enter a house that is completely clean and free of dust, dirt, and grime? Everyone does, right? 
Keeping your home clean and tidy is a priority for most people. And when it comes to floor cleaning, tiled surfaces are the most difficult to clean. Scrubbing tiles with a brush and detergent can be laborious and time-consuming. Further, it can reduce the longevity of the tiles due to the deposition of harmful chemicals while washing.
But the good news is that there are now tile cleaning machines available that make this job much easier and faster. Tile and Grout Floor Cleaning Machine makes the process of keeping tiles in top condition easier than ever before, leaving them sparklingly clean with minimal effort on your part. 
In this blog, we will learn about how tile cleaning machines function and their benefits for keeping your home completely clean.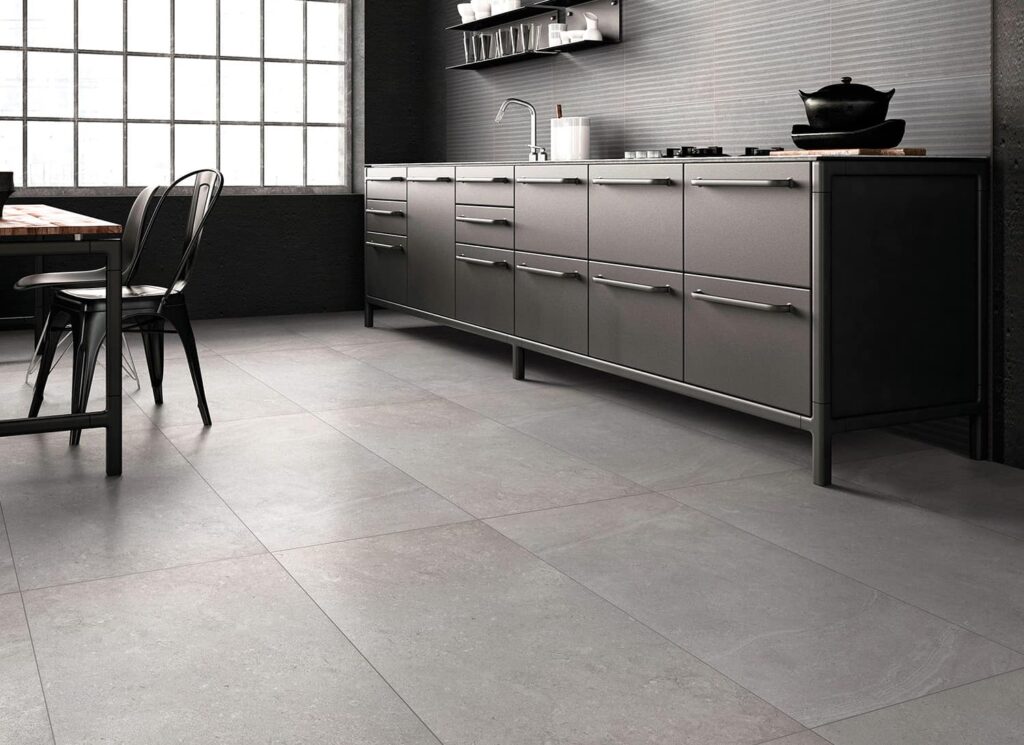 What Are Tile Cleaning Machines? 
Tile cleaning machines are designed to quickly remove stubborn dirt, grime, grease, and other contaminants from hard surfaces such as tiles without needing to scrub or use harsh chemicals. Most models come with adjustable pressure settings for different levels of tile buildup, so you can tailor the machine's performance depending on how dirty the area is.
They also feature powerful suction capabilities that help extract any remaining dirt particles from deep within the pores of the tile surface, which ensure thorough cleaning every time you use it.  
Benefits Of Using A Tile Cleaning Machine 
Using a tile cleaning machine has several benefits over manual methods of cleaning tiles: 
•It's faster – A tile cleaning machine will get your floors done in less time than if you were to do it by hand, saving you time and energy in the long run!  
•It's more effective – With powerful motors and adjustable pressure settings, these machines can effectively cut through even the toughest dirt buildup that would be difficult to remove manually using just brushes or mops alone.  
•It's gentler on surfaces – Unlike some chemical cleaners used for manual methods of tile cleaning, which could damage delicate surfaces over time, using a tile cleaner ensures gentle yet effective results every time without damaging grout or tiles
• It saves money – Investing in a tile cleaner means no more expensive chemical cleaners or replacement mop heads, making it an economical choice too!  
Types Of Tile Cleaners On The Market 
When searching for a suitable tile cleaner machine for your home, there are several types of models available in the market.  The handheld versions are ideal for smaller spaces, while the upright models are used for large spaces.
Further, the upright models have higher suction power due to their larger motors, while handheld units offer greater maneuverability thanks to their ergonomic designs.  While the handheld versions can be used for every corner of your house, the upright ones are bulky and difficult to use. 
Also Read: Trendy Tile Patterns for a Modern Look
Here are some of our top picks when it comes to finding the best machine for spotless tiles:  
• Oreck Commercial Orbiter Floor Machine – This heavy-duty upright model features variable speed control so you can adjust its power depending on how much dirt needs to be removed; It is perfect for those tough jobs where extra oomph is required! Its low profile design also allows it easy access under furniture etc., making sure no area goes untouched during your clean-up routine.   
• Hoover Deluxe Hard Surface Floor Cleaner – This lightweight yet powerful handheld unit offers great portability while still providing impressive suction power thanks to its motorized brush roll. This helps in lifting away debris from even hard-set stains quickly & efficiently, leaving behind nothing but sparklingly clean results every single time!   
• Bissell BigGreen Commercial BGFS650 Hercules Scrub & Shine Multi-Surface Floor Machine – If versatility is what you're after, then look no further than this robust multi-surface floor cleaner from Bissell BigGreen Commercial range. The machine boasts an impressive 3200 RPM motor capable of tackling all kinds of messes, whether wet or dry, with ease! Plus, its ergonomic handle makes maneuverability around tight spots effortless too    
Gone are those days when you had to spend hours scrubbing your floor tile. With Tile and Grout Floor Cleaning Machine in the market, having spotless tiles has become very easy. Look for your needs and the size of your home, and you will have ample tile cleaning machine options to buy from. Buy the one that suits your needs and budget, and give your home the makeover it always deserved.