Your home's roof is one of its most vital components, providing protection from the elements and ensuring the safety and comfort of your family. Over time, however, even the most well-maintained roofs may need to be replaced due to wear and tear, storm damage, or other factors.
When faced with the task of organizing a roofing replacement, it's crucial to approach the process with careful planning and attention to detail. In this comprehensive guide, we will walk you through the essential steps to help you organize a successful home roofing replacement.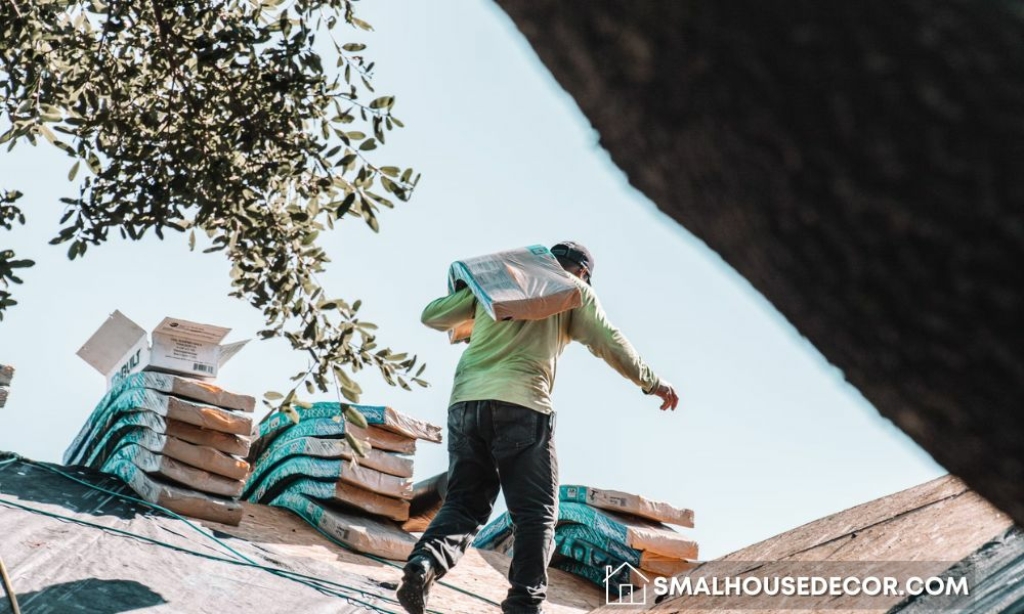 Step 1: Assess the Condition of Your Roof
Before diving into the replacement process, take the time to thoroughly assess the condition of your roof. Look for signs of damage such as missing or cracked shingles, leaks, or sagging areas. Inspecting your roof from both the inside and outside can provide a comprehensive understanding of its overall health. If you're unsure about the severity of the damage or the need for a replacement, it's always wise to consult with a professional roofing contractor who can provide expert advice.
Step 2: Research and Hire a Reliable Roofing Contractor
Finding a trustworthy roofing contractor is paramount to the success of your project. While you may be tempted to hire the first contractor you come across or choose solely based on price, it's crucial to invest time and effort into researching and hiring an experienced team of roofers that have a proven track record of excellence.
Research local contractors in your area read reviews, and ask for recommendations from friends and neighbors. Look for contractors with a solid reputation, proper licensing, and insurance coverage. Schedule consultations with a few potential candidates and request detailed estimates, making sure to ask about the materials they use, the duration of the project, and any warranties provided. By doing your due diligence, you'll ensure that you're hiring a reliable professional who will deliver quality workmanship.
Step 3: Understand the Roofing Materials and Options Available
When it comes to roofing materials, you have a variety of options to choose from. Each material has its unique benefits and considerations. Asphalt shingles, for example, are popular for their affordability and durability, while metal shingles offer exceptional longevity and energy efficiency.
Other options include wood shakes, slate, clay tiles, and synthetic materials. Take the time to research and understand the pros and cons of each material, considering factors such as cost, climate suitability, and aesthetic appeal. Your contractor can also provide guidance on the best material for your specific needs.
Step 4: Obtain Necessary Permits and Insurance Coverage
Depending on your location and the scope of the roofing replacement, you may need to obtain permits from your local building authority. Check with your contractor to determine the requirements and ensure that all necessary permits are obtained before work begins.
Additionally, review your homeowner's insurance policy to understand the coverage for roof replacements. Some policies may cover part or all of the costs associated with the replacement, especially if the damage is due to a covered peril. Contact your insurance provider to discuss the details and document the communication for future reference.
Step 5: Plan for Temporary Living Arrangements and Prepare Your Home
Replacing a roof can be a noisy and disruptive process. It's important to plan accordingly and make any necessary arrangements to minimize inconvenience. Consider the duration of the project and whether it's feasible to stay in your home during the replacement.
If not, explore temporary housing options such as staying with family or booking a short-term rental. Additionally, prepare your home by removing any fragile items from walls and shelves to protect them from vibrations. Cover furniture and valuables to safeguard them from dust and debris.
Step 6: Communicate and Coordinate with Your Roofing Contractor
Maintaining clear and open communication with your roofing contractor is crucial throughout the project. Discuss the timeline, expectations, and any specific requirements you may have. Make sure you have a contact person at the company who can address your concerns and provide regular updates on the progress. It's also wise to establish a contingency plan in case of unexpected weather delays or other unforeseen circumstances.
Step 7: Take Precautions for Safety and Cleanliness
During the roofing replacement, safety should be a top priority. Ensure that the contractor and their crew follow proper safety procedures, including the use of harnesses and protective equipment. If you have children or pets, make arrangements to keep them away from the work area to prevent accidents.
Additionally, discuss with your contractor the cleanup process and ensure that they will be responsible for removing debris and disposing of old roofing materials.
Step 8: Monitor the Progress and Conduct the Final Inspection
As the replacement progresses, periodically inspect the work to ensure it meets your expectations and the agreed-upon specifications. Check for proper installation, correct alignment, and the use of appropriate materials. Address any concerns or issues promptly with your contractor.
Once the replacement is complete, conduct a final inspection to ensure that everything has been done to your satisfaction. Pay attention to the details and request any necessary touch-ups or corrections before making the final payment.
Step 9: Maintain Your New Roof
With your new roof in place, it's important to establish a regular maintenance routine to prolong its lifespan. Clear any debris, such as leaves or branches, from the gutters and roof surface regularly. Inspect the roof after severe weather events and address any issues promptly to prevent further damage. Regularly check for signs of leaks or water damage inside your home, as these could indicate a roofing problem. By maintaining your roof properly, you can maximize its durability and protect your investment.
Final Words
In conclusion, organizing a home roofing replacement requires careful planning, research, and effective communication. By following the steps outlined in this essential guide, you can navigate the process smoothly and ensure a successful outcome. Remember, investing in a high-quality roof replacement not only enhances the aesthetics and value of your home but also provides you and your loved ones with the safety and protection you deserve.