Different Types Of Roofing And How To Pick One For Your Home
Whilst many people focus on updating their home interiors, it's important to look after the outside as well. That's why folks consider small balcony ideas or have their roofs repaired or replaced.
There are many different types of roofing materials on the market, making it difficult to decide which to choose. In this article, we'll discuss the most popular roofing materials and how to select the right one for your home.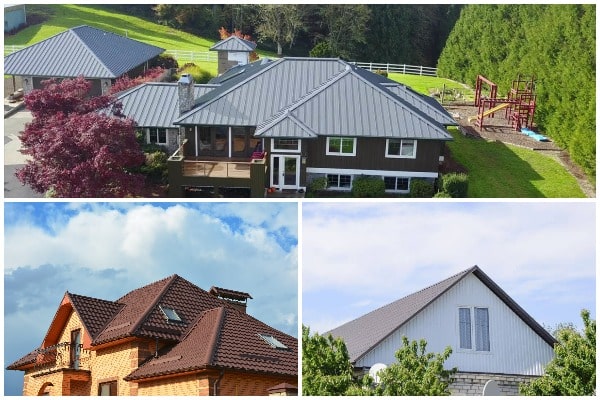 Rubber Flat Roofing Systems
These are very popular for both commercial and residential buildings, and they can last up to 50 years with proper maintenance. Being extremely durable, it can withstand a lot of wear and tear and is resistant to fire and wind damage.
It's easy to install, so it's a great choice for those who don't want to hire a professional contractor. However, rubber flat roofs aren't as energy efficient as other types of roofing, and can tend to be more expensive.
When choosing a rubber flat roof, it's important to select a product that's specifically designed for your climate and needs.
The individuals who check out Flexiproof Roofing online confirm people's desire for something that's UV and ozone resistant, has an environmentally friendly manufacturing process, and is fully recyclable.
People also want extremely low-maintenance systems featuring membranes that conform to all required UK standards.
Asphalt Shingles
Asphalt shingle roofs are made from a fiberglass or paper mat that's coated with asphalt and then topped with ceramic granules. It's available in a variety of colors, textures, and sizes to suit any home or business.
Asphalt shingles are enduring and simple to install, making them a popular choice for many homeowners. It's great in terms of affordability and versatile in terms of matching the aesthetics of your building.
On the downside, it has a short lifespan (20-30 years) compared to other roofing materials and is susceptible to wind damage. It frequently requires more maintenance than some other types of roofing and isn't as fire resistant as some other options.
Metal Roofs
Metal roofs are another popular choice for homes, especially in areas that experience high winds or severe weather conditions. They're made of steel, aluminum, or copper and can last between 40 and 70 years.
Metal roofs are fire resistant and also low maintenance. They're energy efficient and can reflect heat away from your home, making them a good choice for houses in warm climates.
These roofs can be more expensive than other types of roofing materials and can be difficult to install. Metal roofs can be noisy during rainstorms or when hail hits them, but this can be mitigated by installing sound-deadening insulation under the metal panels.
Tile Roofs
These tiles are typically made of ceramic or clay and they're especially popular in Europe and South America. Tile roofs have a number of advantages, including durability (lasting over 50 years), fire resistance, and energy efficiency.
They're a popular choice in warm climates because they help keep homes cool. However, they demand more maintenance than some other examples. Clay tile is more costly than concrete but it's also more durable.
Clay tiles come in a variety of colors, while concrete is usually only available in one or two. When choosing a tile roof for your home, it's important to consider the climate in which you live.
Tile roofs are not suitable for areas with heavy snowfall or high winds. If you live in an area with severe weather conditions, you may want to consider another option.
Slate Roofs
Slate roofs are made of natural stone tiles that are placed on top of a layer of asphalt. They have a natural beauty that can greatly enhance the look of your home. Slate roofs are also fire resistant, wind resistant, and energy efficient. They're significantly durable and can last up to 100 years with proper care.
However, these roofs can be expensive to install and repair, and they may not be suitable for all climates. You should make sure that your home's structure can support the weight of a slate roof before making any final decisions.
Wood Shingle Roofs
These are made of cedar or redwood shingles that are placed on top of a layer of asphalt. The wood will have been split into thin pieces and then sawed into shape. It's usually installed in a diagonal or interlocking pattern.
Wood shingles can provide your residence with a rustic appearance. They're also environmentally friendly because they're made from a renewable resource. Such roofs are durable and can last up to 30 years with proper care.
On the downside, wood shingles require more maintenance than other types of roofing material. They're also more difficult to install and are susceptible to damage from fire, wind, and insects.
Consider Your Budget
A budget is an estimation of income and expenses over a period of time, whether it's a month or a year. You can create a budget by adding up your total monthly income and then subtracting your total monthly bills and other expenses.
The purpose of sticking to a budget is to ensure that you don't spend more money than you have coming in, which can lead to debt. Once you've calculated your budget you'll know which type of roof you can afford.
Next, you should gather several quotes from roofing contractors in your area. It's important to get at least three so that you can compare prices and services. When you're meeting with the contractors, ask about the materials they recommend and why.
Also, find out if they offer any warranties on their work. Once you have all of the quotes in hand, you can make an informed decision – but be sure to get everything in writing first!
We've now discussed the various roofing options available to you, including their pros and cons. It's wise to do some more research and to take a good look at your finances. If you act wisely you'll soon have a new roof that looks good, does its job, and serves your household for many years to come.