Downsizing is the new normal in the American real estate domain. Research shows that the number of people planning it has increased by a third in 2022. You don't have to be a senior planning a retirement move to be a part of the downsizing trend. Even young Americans are doing it to deal with the rising real estate prices, save money, or embrace minimalism.
Whatever your reason for relocating to a smaller home, it is likely a wise decision.  At the same time, you cannot overlook the challenges of selling a house and finding a new one that's a perfect match for your budget and expectations. Relocating is also tons of work, whether you are an empty-nester or have a young family in tow. 
According to a recent Forbes article, the national average cost of relocating to a new home is $1,400, and the number may range from $800 to $2,500. These statistics are for a local move of less than 100 miles with a two-person moving team. Relocation can easily burn a hole in the surplus you make by downsizing. Not to mention, the hassle of packing, loading, and unloading stuff is stressful for homeowners.
Fortunately, you can save time, money, and stress by simplifying relocation with a few simple measures. Here are a few tips to make the downsizing move a breeze.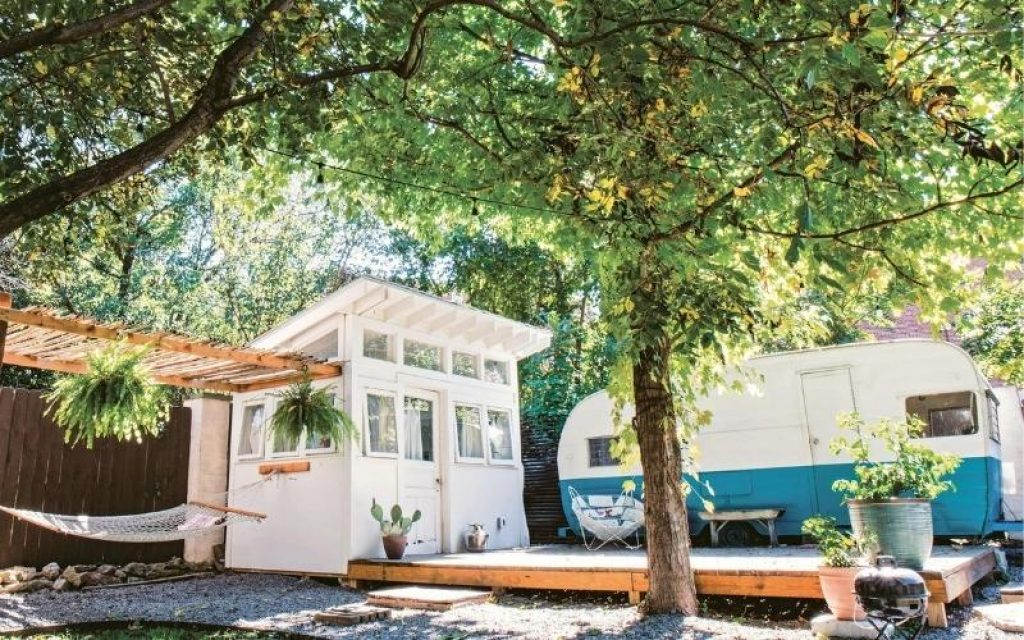 Make a Plan
Downsizing is a big decision because it marks a new beginning. You cannot decide on it one morning and make a move within days. Did you know that an American home sits on the market for 55-70 days before selling? The period may be even longer when it comes to finding a dream home while downsizing because it is a part of the deal.
Having a realistic plan gives you a head start and enables you to cope with the challenges of relocation. You must plan everything, from a home-buying budget to relocation costs and timelines, decluttering schedules, and storage options.
Consider asking a friend for help because planning is the trickiest part of the project. You can seek advice from someone who has been there or get valuable tips from online resources. Planning the move enables you to decide things wisely and complete the project on time. 
Also Read: Small Kitchenette Floor Plans Ideas: Designing for Functionality and Style
Choose a Reliable Moving Company
Relocation involves tons of work, from packing your furniture and belongings securely to transporting them to your new place. You may also need to store some items elsewhere while downsizing because of space constraints. DIY is often not the right choice for homeowners because they have much more to manage during a move.
You can hire a dependable moving company to do the heavy lifting and ease the transition. While you can search local listings, seeking moving companies' recommendations is always a better way to choose an ideal partner. You get a tried and tested provider for the job, which makes you more confident about the safety of your precious stuff.
According to FlatRate Moving, homeowners should work smarter and not harder to simplify the moving process. The best way to do it is by finding a provider offering end-to-end services, from packing to transportation, storage, carpentry, and TV and audio installation. 
Declutter Before Relocation 
Decluttering is synonymous with downsizing because you cannot expect to fit all your current belongings in a smaller place. Consider it the opportunity to purge and minimize if you have always focused on hoarding. Check your stuff and list everything you haven't used for some time or do not plan to use in the future.
You can sell, donate, or trash the belongings according to their condition. Parting with sentimental items like your baby's crib or travel memoirs may seem painful, but you will feel good about the decision once you start fresh after downsizing. Eliminating extra stuff can also save you time and money during relocation.
There may be things you cannot part with, no matter how much you try to convince yourself. You need not stress about the lack of space in your new home. Consider renting a self-storage space to preserve your memories until you figure out how to fit them into a smaller place.
Conclusion
Relocation is an integral part of downsizing. It may actually be easier than moving homes, provided you are ready to declutter, eliminate, and embrace a minimalist lifestyle. Most importantly, collaborate with a moving company to handle the harder part of the move. You can rely on them to take care of the entire process while you focus on starting from scratch in your new home.