Are you looking for a way to upgrade your home without breaking the bank? Everyone loves having a beautiful and functional home, but unfortunately, it can be expensive to do major renovations. Fortunately, there are several small upgrades that can make a big and lasting impact on the look of your home while saving you money!
In this blog post, we'll discuss some of our favorite inexpensive ways to enhance the look and feel of any space in your home – from living rooms to bedrooms – and show you how these simple projects don't need to break the bank.
Keep reading to learn more about cost-effective solutions for enhancing all areas of your could use with budget decorating ideas that won't cost an arm and a leg!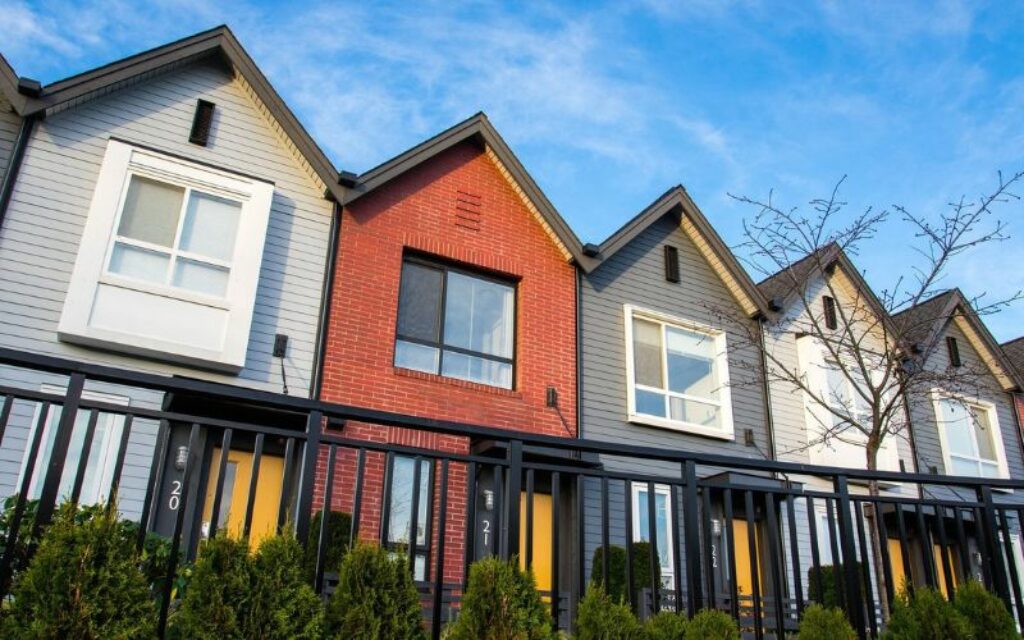 Update your paint job
There's something about a fresh coat of paint that can truly transform a space. Whether it's a single accent wall or an entire room, updating your paint job can make a huge difference in the overall look and feel of your home. Plus, it's an affordable upgrade that can instantly modernize a space without breaking the bank.
With so many color options to choose from, you can let your creativity run wild and find the perfect shade to match your personal style. So, why not take the plunge and give your walls a makeover? You might be surprised by how much of a positive impact it could have on your home's aesthetic.
Update your flooring
Old and outdated flooring can make a room look drab and dull. However, replacing your floors with something new doesn't need to be expensive. Vinyl plank flooring is an excellent option for homeowners looking for a cost-effective solution that adds warmth and beauty to any space. Plus, it's easy to install and requires minimal maintenance.
Whether you opt for wood-look or tile designs, updating your flooring can instantly add value to your home and make it look more inviting. You can revitalize your Terrazzo floors, or replace your dated laminate floors without needing to break the bank. Plus, you'll have the satisfaction of knowing that your home is looking its best.
Keep in mind, also, that any flooring you choose should be durable enough to handle the wear and tear of everyday life. Plus, you'll want to make sure you select a material that will continue looking great despite years of use.
Declutter and organize your home
As our lives become increasingly busy, our homes often end up as a reflection of the chaos we experience on a daily basis. This is where decluttering and organizing come in. It's the perfect way to reset and create some much-needed calm in our living spaces.
By removing the excess items we don't need and finding a designated home for everything else, we can create an open and airy environment that is both calming and rejuvenating. Just imagine the feeling of walking into a clutter-free space with plenty of room to breathe and move around.
It's an instant mood booster, and the best part is that it's achievable with a little bit of time and effort. So, why not take the first step towards a more peaceful home today by decluttering and organizing your space?
Also Read: Top Tips To Follow If You Want To Declutter Your Home Your Home
Upgrade your fixtures
Is your home feeling a little bit outdated? One easy way to freshen things up is by upgrading your fixtures. Whether it's an old chandelier or dated door handles, replacing them with more modern options can make a big difference in your home's appearance.
With so many stylish options available, it's easy to find ones that match your personal taste and the overall aesthetic of your space. Plus, these updates not only add visual interest but can also improve functionality – think dimmer switches for your lighting and easy-to-grip handles for your doors.
Additionally, upgrading your fixtures is a relatively inexpensive way to enhance the look of your home. So, if you're looking for budget-friendly ideas that make a big impact, then this might be just what you need!
Final Words
Taking these simple steps can make your home look brand new and cost you much less. Updating your paint job and decluttering are easy yet effective ways to instantly transform the appearance of any space. 
Upgrade fixtures such as door handles, lighting, and even energy-efficient windows to add a modern touch to your home. Finally, consider replacing outdated flooring with more modern materials such as vinyl plank flooring to bring warmth and beauty to your space.
No matter which budget-friendly options you choose, you're sure to enjoy the beautiful transformation of your home! So, don't hesitate to get started on these projects today – you'll be glad you did!