Fire eruptions within commercial complexes have a long history of causing massive damage. This damage has been associated with life loss and intense harm to the structure. Taking control of fire risk has been a hurdle to enterprises for decades.
Installing fire safety measures is the best way to protect yourself from potential fire hazards. Various factors creating fires in commercial buildings have been responsible for the deaths of thousands of people in the past. But a reliable fire protection and installation company can assist in this regard.
Lifeline Fire Protection is a reputable, established business that has earned the confidence of a huge clientele. With a 24/7 response time, it is favored by many big industrial corporations and educational institutions. Among the many things they help their customers with is budgeting and planning. It also includes setting up and constant maintenance of fire alarms.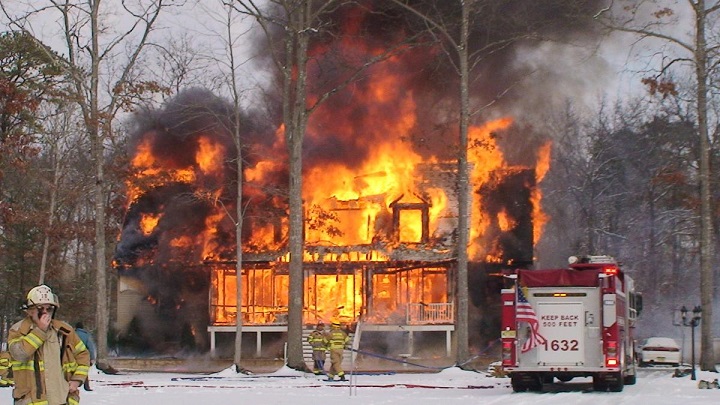 There are several methods by which a fire protection installation firm may ensure the safety of your business:
The Detection of Potential Fire Hazards
Companies that specialize in installing fire safety equipment may conduct risk assessments of your building. Wiring, combustibles, HVAC units, and kitchen appliances are all potential sources of harm.
Setting Fire Protection Systems
To prevent fires from damaging your company's property, employ an organization that specializes in installing fire suppression systems. Fire extinguishers, fire alarms, sprinklers, and kitchen fire protection equipment all fall under this category.
Fire Protection Maintenance
Companies that specialize in installing and maintaining fire safety systems may also perform routine maintenance checks to guarantee the devices' continued efficacy. This involves performing checks and tests on the systems regularly.
Fire Safety Training
The company that installs fire safety systems can also often provide training and counseling for your staff. In any situation, if there is a fire, it can help your staff to orderly evacuate the building. They can then employ the available fire extinguishers in the right way to control the flames.
Installations Lifeline Protection Offers To Control Commercial Fire Hazards
With over 25 years in the industry, Lifeline Fire Protection is highly acclaimed and sought-after in Toronto, Canada. Their experts know the latest NFPA rules and abide by them. They provide fast, affordable emergency protection services. 
Lifeline Fire Protection's ULC-approved monitoring services include electronic entry, security cameras, and 24-hour monitoring, among other features. Fast fire servicing and on-site fire safety consulting and upgrades are also available.
Here are the prominent installations they offer for commercial buildings to provide ultimate fire safety for a business.
Fitting a CO Smoke Detector and Fire Alarm
It is possible to have enough time to safely leave the building owing to an advanced fire alarm system warning. CO is colorless and odorless and can go undetected. By fitting CO detectors, the firm can save the building occupants from CO poisoning. A complete fire protection system may be created when a fire alarm system is linked to additional fire safety devices like sprinklers and extinguishers.
Sprinkler System Installation
In the possibility of a fire, a sprinkler system can work wonders to put it out. Fire damage in commercial business buildings is by setting up a suitable sprinkler system. Lifeline Protection offers the best cost-effective yet efficient sprinkler systems in this case.
Setting up Fire Extinguishers
Extinguishers designed to put out fires should be positioned in key areas throughout an establishment. This company helps you choose the most ideal fire extinguishers suitable for your building. Staff members should be instructed correctly to make use of them.
Installation of Kitchen Suppression Systems
Before a fire may spread to the rest of the building, it can be put out quickly and efficiently by a kitchen fire suppression system. Businesses that have kitchens used by the public must have these in place. It can be caused by oil, electric equipment, or flammable materials. The company can come and fit proficient suppression systems to aid in this situation.
Concluding Note
Fire alarms are an essential safety feature in buildings of all types to protect the lives of those within in the case of a fire. Without fire safety measures, control may be lost. Having a reputable fire protection installation firm set up fire prevention systems can considerably improve the building's ability to respond to emergencies.