If you've ever dreamed of living in a luxurious beachside retreat, the Hamptons style might be just what you're looking for. 
Originating from the idyllic coastal communities of the Hamptons on Long Island in New York, this design aesthetic has captivated homeowners worldwide with its timeless elegance, coastal charm, and relaxed sophistication. 
Creating a Hamptons-style home allows you to bring the essence of this exclusive destination into your home, whether it directly overlooks the beach, is in the middle of the bush or is nestled in the heart of suburbia. 
In this article, we will showcase some key elements and tips that will help you craft a stunning Hamptons-style home that exudes light, airy, and effortlessly chic vibes. 
So, grab yourself a frozen margarita or south fork spritz and get inspired to create a space that reflects the relaxed elegance of this iconic design style.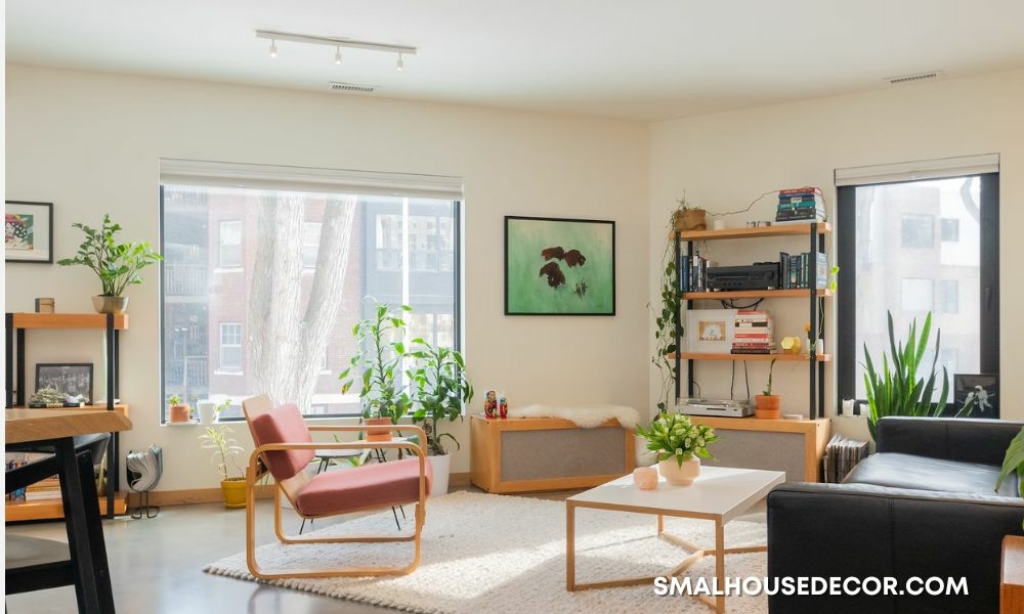 Main Features of the Hamptons Style 
Light and Airy Colour Palette
The Hamptons style is all about embracing light and creating an airy atmosphere. Start by choosing a colour palette dominated by crisp whites and soft neutrals like beige, cream, and taupe.
These colours reflect natural light and help create a sense of spaciousness. Why not use them as the base for walls, ceilings, and larger furniture pieces?
Natural Materials
Incorporating natural materials is crucial for achieving an authentic Hamptons look.
Opt for hardwood floors, such as oak or walnut, to add warmth and character to your space. Also, use natural fibres like linen, cotton, and jute for upholstery, curtains, and rugs.
To complement these design choices, try including timber elements in furniture pieces, ceiling beams, or even accents on walls where possible. 
Classic and Timeless Furniture
The Hamptons style embraces classic, timeless pieces that exude elegance and comfort.
Furniture should be well-crafted and made from natural materials like wood or rattan. Therefore, look for pieces with clean lines, often featuring a mix of contemporary and traditional styles.
Similarly, soft upholstered sofas and armchairs in neutral tones are ideal for creating a cosy yet sophisticated living space. 
Open and Airy Spaces
Hampton-style homes often feature open and flowing floor plans. So be sure to emphasise natural light by using sheer or light curtains to maximise the amount of sunlight that enters the space.
Additionally, consider adding skylights or large windows to flood the rooms with daylight and opt for furniture arrangements that encourage conversation while providing a sense of openness. 
Statement Lighting
With the right lighting, you can significantly enhance the ambience of your Hamptons-style home. The key is to pick functional yet statement light fixtures that exude elegance and charm. 
Chandeliers with crystal or glass detailing are popular choices for dining areas or entryways. At the same time, incorporate table lamps and floor lamps with linen or rattan shades for a softer, coastal feel in living spaces and bedrooms. 
Nautical Touches
As a coastal-inspired style, incorporating nautical touches can enhance your Hampton's aesthetic.
Decorative elements such as striped patterns, navy blue accents, and rope details can add a distinctive maritime feel to your home.
Why not use pillows and a statement piece like a ship wheel or oars as wall decor as well?
Coastal-Inspired Accessories
Accessorising your home with coastal-inspired elements will contribute to an overall Hamptons look.
Seashells, coral, driftwood, and blue-and-white ceramics can be included in your decor. 
Display them on shelves, coffee tables, or mantelpieces to bring a touch of the beach indoors. Remember to include fresh flowers or potted plants to add life and vibrancy to your space.
Shaker-Style Cabinetry
When it comes to the kitchen and bathroom, consider installing Shaker-style cabinetry. These cabinets feature simple, clean lines and recessed panels, which align perfectly with Hampton's aesthetic.
Opt for white or light-coloured cabinets to maintain a bright and airy feel. Pair them with elegant hardware, such as brushed nickel or brass handles, for a polished finish. 
Subtle Textured Wall Treatments
Beadboard or shiplap panelling can bring a touch of coastal charm to any room. So, consider incorporating subtle textured wall treatments to add depth and visual interest to your walls.
You can install these treatments on an accent wall, halfway up the wall, or even throughout the entire space for a more pronounced effect. Make sure you paint them in crisp white or a soft neutral shade to maintain the light and airy ambience.
Classic Bathroom Fixtures
When designing your bathroom, aim for a classic and timeless look. Choose bathroom fixtures with a traditional silhouette, such as pedestal sinks or freestanding bathtubs.
You should also opt for chrome or brushed nickel finishes for faucets, showerheads, and towel bars. Likewise, install a frameless glass shower enclosure to create a spacious and luxurious feel.
Well-Designed Storage Solutions
Maintaining a clutter-free and organised space is worth investing in well-designed storage solutions.
Incorporate built-in shelves or cabinets with glass doors to showcase decorative items and collectables.
Also, use woven baskets or stylish bins to store everyday items discreetly. Remember that a clean and organised home is essential to achieving the refined and sophisticated Hamptons style.
Emphasis on Outdoor Living
Hampton's style homes often feature outdoor living spaces seamlessly blending with the interior.
Subsequently, focus on creating an inviting outdoor area with comfortable seating, outdoor rugs, and weather-resistant cushions.
You should also consider adding a pergola, a porch swing, or a built-in BBQ area for alfresco dining and entertaining.
Carport
Carports may not be the most glamorous feature of your property, but choosing the right style can help maintain the overall aesthetic and complement the architectural elements of a Hamptons-inspired residence. 
When choosing one, opt for a Hampton style carport design such as Trueline that mirrors the architectural style of your home. Typically, this includes clean lines and a sense of understated elegance.
Look for designs with simple, minimalist structures and a classic colour palette. Materials such as timber, weatherboard, or white-painted metal can help achieve the desired aesthetic. 
Also, consider a roof design that blends seamlessly with the rest of your home. Gable or pitched roofs are common choices that can add a touch of sophistication to your carport.
Lush Landscaping
It's not just the interior of your home that plays a vital role in creating a Hamptons-style ambience; the exterior of it does too.
Consider investing in lush landscaping that will complement the overall coastal aesthetic. Plant hedges, flowers, and shrubs will all help create a vibrant and picturesque outdoor space. 
Similarly, a manicured lawn, stone pathway, and charming picket fence can all help enhance your property's overall curb appeal.
Quality and Attention to Detail
Lastly, when creating a Hamptons-style home, quality and attention to detail are of paramount importance. 
Ensure any furniture and fixtures you buy are well-crafted and will stand the test of time.
Also, pay attention to the finishes, ensuring they are refined and elegant. At the same time, don't overlook the small details like decorative trim, crown moulding, or wainscoting, as they add character and sophistication to your home.
Conclusion
Creating a Hamptons-style home is all about capturing the relaxed coastal vibe while maintaining an air of elegance and sophistication. 
By incorporating these elements and paying attention to the finer details, you can transform your home into a coastal haven that exudes timeless elegance, relaxation, and refined beauty. 
So, why not embrace the charm of the Hamptons and enjoy the inviting and tranquil atmosphere it brings to your living space?