Are you looking to expand your landscaping business? You're in luck! There are a number of tried and true methods for growing any service-based industry, including the landscape sector. If you're determined to succeed in this competitive market, there are many ways to make sure your business is thriving. Here are some top tips on how to grow your landscaping business today!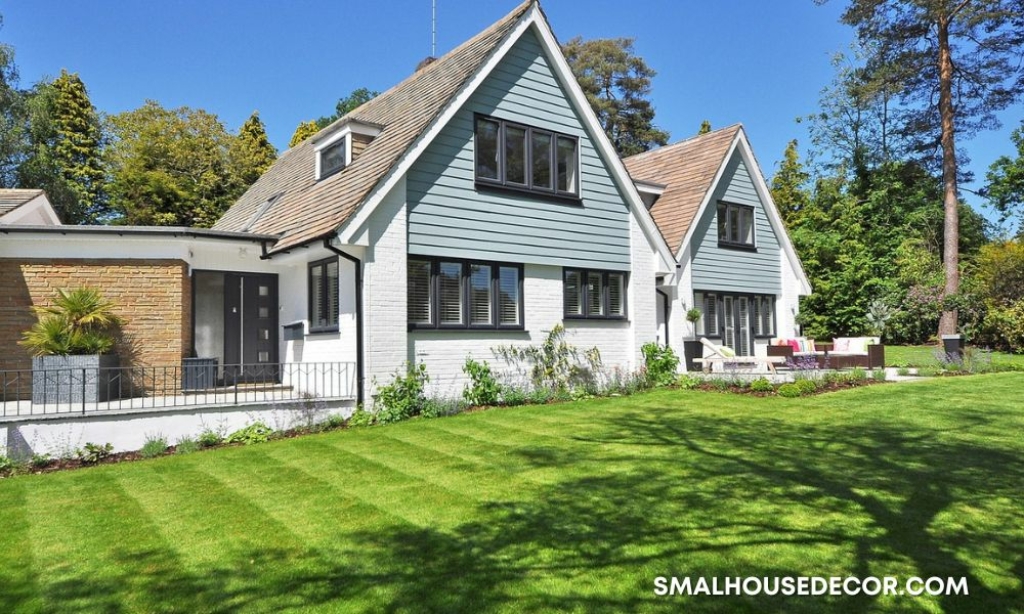 Modernize Your Approach 
Modernizing your approach in this industry can help you get on people's minds whenever they need such services. Make sure to research new and improved lawn and landscape solutions you could apply to your craft. By using the latest technology, you can make sure that your customers get the best quality work. You can also use online tools to market your services and reach more potential customers. 
Additionally, modernizing processes such as scheduling and payment systems makes life easier for both yourself and your customers. All of these changes will lead to increased customer satisfaction, more efficient operations, and ultimately more profit for your business. Make sure to do your own research and learn how to do everything so you can become the number-one choice in town for landscaping services. With the right approach, you will soon be able to grow your business and expand your enterprise. 
Offer Exceptional Service 
When people have a good experience with the service, they will be more likely to tell their friends and family about it. This will help bring in more customers and make the business more successful. Taking care of customers is also important for keeping them happy, which means they are likely to come back again or give referrals to other potential clients. 
Providing excellent customer service is an effective way for businesses to build a strong reputation and attract new customers. For example, if the landscaping business goes out of its way to meet customer needs, it will be more likely to leave good reviews and recommend the business. Furthermore, providing extras such as quick response times or complimentary services can make customers feel valued and appreciated. This can help a business stand out from the competition and create positive word-of-mouth publicity.
Expand Your Service Offering
Landscaping companies can offer various services that people are looking for. Here are your choices:
lawn care and maintenance
landscape design and installation
tree and shrub care
garden design 
maintenance
lighting
water features
lawn renovation and installation
pest control
seasonal services
erosion control and drainage solutions
consulting 
Adding more services such as lawn maintenance, yard cleanup, snow removal, and weed control will attract more customers and increase profits. Offering a wider range of services also helps to create customer loyalty as they will be able to get all their landscaping needs in one place.
Build Credibility
When people know they can trust you and your work, they will be more likely to hire you and refer their friends to your business. By having a good reputation, people will be more willing to hire you because they know that your work is reliable and of high quality. Having positive reviews from customers builds trust in the community so that potential customers are more likely to choose your services over other businesses in the area. 
Additionally, by gaining credibility through word-of-mouth recommendations or online reviews, it shows potential clients that you provide good service at a competitive price. Building credibility helps grow your landscaping business by giving it more exposure and making people aware of the services you offer.
Also Read: Choosing The Right Trees For Limited Spaces
Invest In Marketing And Branding 
Having a good reputation among potential customers makes them more likely to use your services. Branding involves creating a recognizable logo, slogan, or design that can be used on business cards, flyers, websites, and other materials. Advertising your services will also help spread the word about your business and draw in new customers. 
Investing in advertising can have a positive effect on profits as well since more people will know about the company and what it has to offer. Simply said, this is essential for any business that wants to succeed.
Get Active In The Community 
When people know more about a business, they are more likely to use it. Participate in local events, help out when you can, join local networking groups, and establish relationships with other businesses. Community involvement is a great way not only to gain recognition for your business but also to get the word out about what services you offer and the value of those services. 
Making connections in your community will help open doors that may not have been available before. You can start by joining chambers of commerce, volunteer organizations, and online networking groups in your area. Once you've established yourself as part of the community, more people will become aware of your business and may be more likely to use it. 
Growing your landscaping business can be daunting, but with the right approach, it's possible. Modernize your process and services to ensure you are offering top-notch quality work that customers will love. Invest in marketing and branding yourself so potential customers become aware of what you have to offer. Also, get active in the community by joining local networking groups and volunteer organizations as this helps spread the word about your business as well as build relationships with other businesses.