How To Prepare For A Garage Door Installation
A garage door is vital for the functionality of your home, offering aesthetic appeal, security, and convenience. Since it's the most significant element in the exterior of your house, how it looks will significantly impact the appearance of your home.   
Proper preparation ensures a smooth and professional installation process when installing a garage door. With adequate preparation, you save money, time, and effort. Moreover, accidents and errors might occur during and after the garage door installation. To avoid such, you must plan earlier before installing the garage door and set everything nicely.   
Here are comprehensive ways how to prepare for a garage door installation: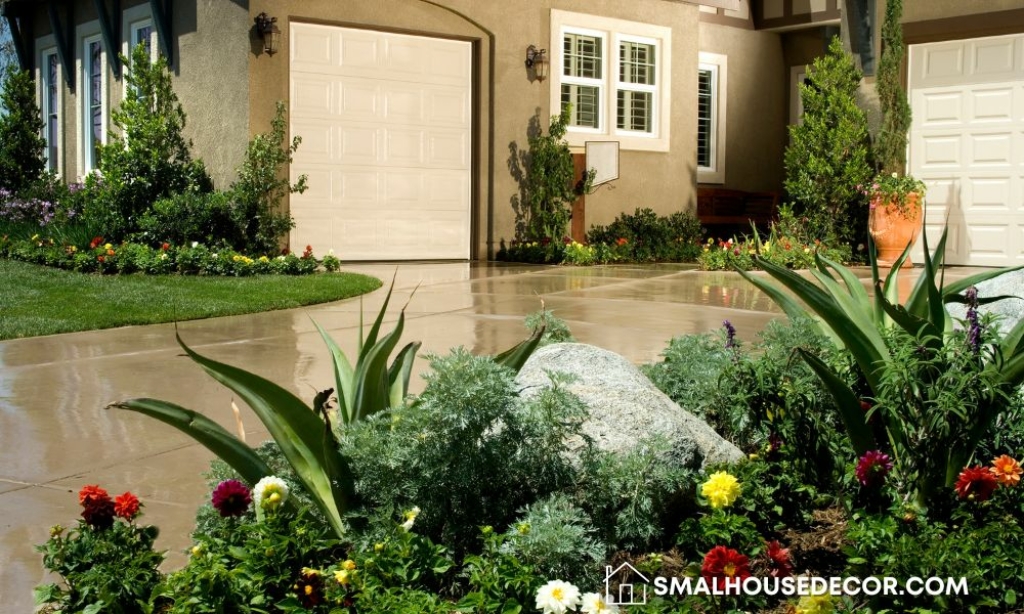 Research On The Garage Door Options 
Researching is the first step of preparation for the garage door installation. For a smooth installation process, be equipped with everything needed during the installation process. Consider researching various garage door options, like determining the material, color, style, size, and features that suit your garage door needs and budget. 
In addition to that, look for a reputable garage door company. There are various garage door companies, but finding the right one that suits your needs may be challenging. You can inquire about referrals or review the reviews and ratings to find the right one.    
Furthermore, consider the durability, maintenance, and insulation features before considering the garage door. Having everything all figured out ensures a smooth and successful installation process.  
Look For Professional Installers 
You want your exterior to look aesthetically appealing. Consider finding professional garage door installers to ensure the proper and successful installation of your garage doors. There are many installers, but finding reputable and experienced ones is challenging.
Ensure you look for installers with expertise and technical skills. Most garage door companies have professional installers, and that can be the easiest way to find reputable installers. You can also consider visiting multiple sites of garage door installers and asses to find the best ones by looking at the reviews and some of the work they have done before.  
Some installers may want you to purchase the required tools, which may be costly. Therefore, as you look for experienced and professional installers, it's essential to consider those with the necessary installation tools and equipment.
Finding the right installers ensures the installation is safe and correctly done. It can also ensure better functionality that will add value to your property.
Clean And Clear The Garage
Before installation of the garage door, ensure the garage is clean and clear. Remove all the obstacles that may hinder the installation process. If there are cars or trash bins, move them away from the installation area. This allows the technicians to have enough space and ensure your valuables aren't damaged during installation. Clearing the area ensures the installation process is smooth and safe for your family and the installers. 
Plan To Stay At Home
You or any of your family members need to be at home during the installation process. Even though you may have everything ready for installation, some things may need clarification, depending on your needs and preferences. Additionally, this would be best in case the installers require any assistance.
Ensure Easy And Proper Access To Power Sources
For easy and seamless installation, it's critical to have easy access to a power source, as the installers may need them during the installation process. Therefore, before the installation, ensure power is available and accessible.
Keep Pets And Children away
When you have pets and children at home, keep them away during installation. Pets and kids may be curious and roam around while the installation is underway. Heavy tools can harm children and pets in the installation area as they might trip over them. For safety and easy operation of the installation, keep them away. 
Prepare Questions To Ask Installers 
The installers have all the details regarding the operation and maintenance of your installed garage door. Be prepared with several questions before the day of installation. You may need information about the warranty and how to care for and maintain the garage door. This information will be helpful in the general maintenance and operation of your new garage door.  
Conclusion  
Having a well-installed garage door offers curb appeal, security, and convenience. So, it is best to take the necessary steps in preparing appropriately for the process to be successful. You ensure a smooth installation process by clearing the area, properly planning and researching, hiring a professional installer, gathering the required materials and tools, and measuring the garage appropriately. Consider following these tips to ensure proper garage door installation and a professional and successful outcome.