Renovating your home is an exciting process – you get the chance to make it look and feel like a brand-new place. However, if you don't take steps to protect your furniture during the renovations, then all of that hard work can be ruined in an instant. To help ensure that your precious belongings stay safe during house renovations, we have put together some top tips for protecting them from dust and debris flying around. Read on to discover how you can keep everything looking as good as new!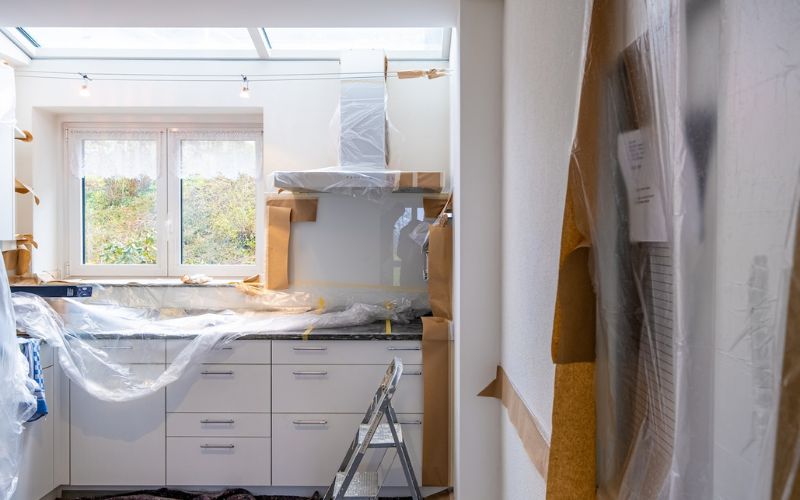 Use drop cloths on furniture and floors to reduce dust and dirt
Using drop cloths on furniture and floors is an essential way to protect your furniture from all the dust and dirt that comes along with renovations. Not only do they provide a physical barrier between your furnishings and the renovation work, but they also catch any small particles or paint splatters that would otherwise end up on your couches and tables. Drop cloths come in various fabrics and sizes, so you can choose the one that best suits your needs. Make sure to secure them in place with tape or weights to ensure the utmost protection.
Move large items into a storage unit or garage until the renovations are complete
For larger pieces of furniture, it's best to move them into a storage unit or garage until the renovations are complete. This will protect them from dust and debris flying around, as well as any potential damage from tools and materials being used during the renovation work. If you're in the Liverpool area, there are plenty of Liverpool storage options available to suit your needs. With secure, climate-controlled units in a variety of sizes, you can rest assured knowing that your furniture will stay safe and sound until it's time for you to move it back into your newly renovated home.
Cover furniture in plastic covers to prevent paint spills from sticking
To further protect your furniture from paint spills and other messes, consider covering them in plastic covers. This will provide a barrier between the furniture and any errant paint splotches that could otherwise stick to it permanently. Before putting on the plastic covers, make sure to carefully vacuum your furniture and wipe down all surfaces with a damp cloth so as not to trap any dust or dirt underneath the covers. This will help to keep your furniture looking its best for a long time.
Consider renting a dumpster for large amounts of debris and waste
If you're expecting a large amount of debris and waste during your renovation project, then it's a good idea to rent a dumpster. This will help keep all the mess out of your home, and it also offers an easy way to get rid of all that extra material without having to make multiple trips to the landfill. But be sure to do your research before you rent a dumpster, as there are certain items that can't be disposed of in this manner. Also, check to make sure the dumpster will fit in your driveway or wherever else it needs to go – otherwise, you may need to obtain a permit from the local municipality.
Also Read: Tackling Yard Waste: How to Manage Outdoor Cleanup with a Dumpster Rental?
Remove wall hangings, artwork, and other fragile items before starting the renovation process
When starting any home renovation project, remove all wall hangings, artwork, and other fragile items before beginning the work. This is especially true if you plan on repainting or doing any demolition work in the area. Removing these items beforehand helps protect them from damage and ensures that they will look just as good after the renovations are completed. Plus, it's a great way to give yourself a fresh start and make the area look nice and tidy. Be sure to store these items in boxes or containers until you are ready to put them back up on the wall.
Invest in quality moving blankets for extra protection when moving furniture around the house
Investing in quality moving blankets is a great way to protect your furniture from damage when you are moving it around the house. Moving blankets provide an extra layer of protection between your furniture and floors, walls, or other surfaces that it may come into contact with during the process. They also help reduce noise and vibrations making the entire operation smoother and easier. Quality moving blankets are made from thick, padded materials that help protect your furniture from scratches and scuffs. Plus, they are lightweight and easy to store away when not in use.
Renovating your home can be an exciting and rewarding project, but it's important to make sure you take steps to protect your furniture from dust and debris. By following the tips above, you can rest assured that your furniture will stay safe throughout the process. Taking a few precautionary steps now can save you from a lot of hassle later on!