Interior design is one of the best courses to pursue today. The demand for their services has skyrocketed over the last two decades, mainly due to the global economic growth. If you consider yourself a creative genius, this could be an opportunity to pursue. And like other creatives, its journey will likely be an exciting one. More so, its requirement of a combination of creativity, technical skills, and a deep understanding of aesthetics. An exciting mix! To make it better, a growing number of universities and community colleges have added it to their portfolio of courses.
Despite its promising career prospects and life fulfillment, it can be an expensive venture to undertake. According to 2023 and 2024 estimates, a 4 years' degree in interior design can cost upwards of $115,108. Alternatives like a certification program or the NCIDQ exam are also pricy with an average spend of around $20,250. For most students juggling family, work, and education, these enormous amounts are impossible to foot. Fortunately, there are numerous scholarships for interior design to fund your creative vision and make your dreams a reality. Read on to understand your alternatives.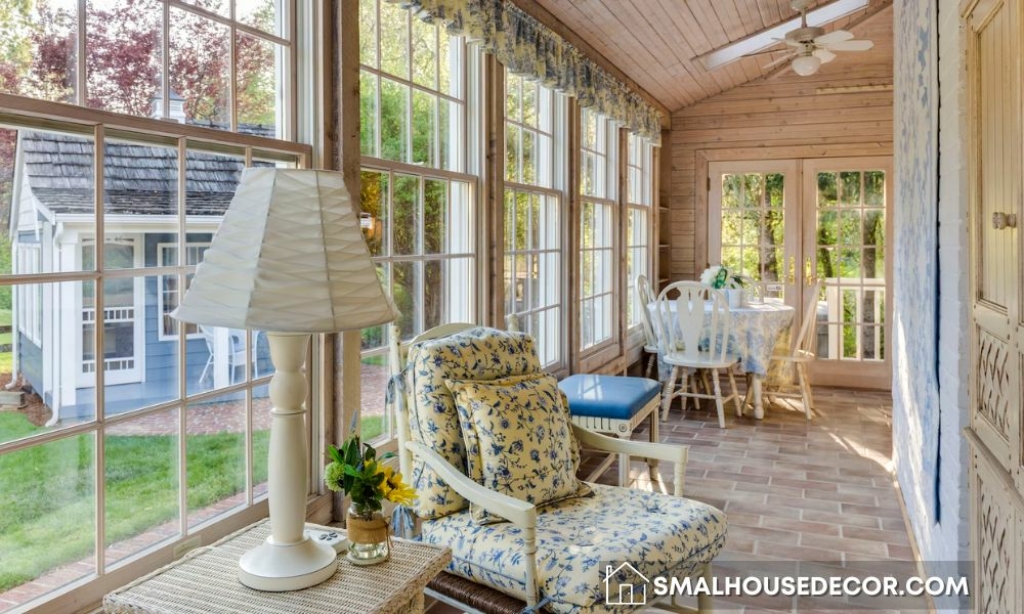 The Importance of Scholarships for Interior Design
Undoubtedly, the cost of pursuing a certification or degree in interior design is extremely high, forcing many learners to seek alternative funding. But why interior design scholarships and grants? Find below their importance:
Easing financial burden. The average American student is deeply wallowing in debt. Tuition, which promised a better life, has become a source of pain and misery for many. According to Education Data Initiative 2022, approximately "20% of all American adults with undergraduate degrees have outstanding student debt." About 63% of those in debt struggle to afford basic life requirements such as food, shelter, and clothing. For those dreaming of an interior design degree from an established or renowned institution, scholarships and grants can be the only way to alleviate the financial burden and offset the cost of tuition, supplies, internships, study abroad programs, and more.
Help gain practical skills. A career in interior design is as practical as it can get. You'll need hands-on experience and exposure to real-world projects to succeed. But this is easier said than done because exposure often comes at a great cost. Sometimes you'll be forced to onboard programs abroad, eating into your time and limited finances. For students fighting to pay for basic needs, the only route for gaining this invaluable experience and developing a dependable network is scholarships and grants.
A sense of validation. Some scholarships are based on students' portfolios. This is where the work you've done can sell you to an organization or individual who then decides to sponsor your studies. This is particularly common for merit-based opportunities, where the selectors evaluate applicants based on their creative abilities and potential. Still, an art enthusiast can hold your hands if they see your amazing pieces. In both cases, being supported for your abilities and potential can boost your confidence, setting you on a path of success.
Types of Interior Design Grants Available for You
Talking about grants and scholarships for interior design majors may sound simplistic. However, there is a wide range of options available under this subject for students and professionals. Below are some types of funding to consider:
Need-based scholarships. Our levels of need differ. A single parent with a minimum wage job who aspires to join college is likely to struggle more than another parent with a well-paying job. At the same time, a parent with several kids is likely more exposed than one with one child. These kinds of scholarships focus on people's financial statuses. Therefore, they're likely to fund you if you can demonstrate a financial need. The ASID Foundation is a good example.
Minority and diversity scholarships. The last three decades have seen governments and organizations adopting policies for equality and equity. The aim is to promote diversity and inclusivity by giving minorities and people of diverse backgrounds opportunities. So, if you're a person of color, a member of The First Nations, or a woman, apply for such interior design grants and scholarships. Some organizations to start with could include the National Organization of Minority Architects (NOMA) and the National Association of the Remodeling Industry (NARI).
Merit-based scholarships. These are the most popular and abundant scholarships and grants. This category extends financial support to students based on their academic achievement, talent, or a combination of both. Despite being abundant, they're the most difficult type to secure. For example, the Angelo Donghia Foundation has a rigorous application process that requires submitting a portfolio, writing an application essay, and taking a face-to-face interview. For someone in need, these demands shouldn't be off-putting. However, if you have a problem with crafting scholarship essays or academic papers, you can seek help from custom research paper writing services. Companies such as CustomWritings provide professional services for strugglers like you. They can get it done in minutes!
Specialty scholarships. These are the rarest and most difficult scholarships and grants to secure for local and international students. They're only awarded to exceptional learners in specific niches or specializations within interior design. For example, the area of sustainable design is in high demand, making it a prime target for sponsorship for organizations such as the Interior Design Educators Council (IDEC).
Investing in Your Passion: Examples of Prestigious Interior Design Scholarships and Grants
When you think of a scholarship for interior design students, which organization comes to mind first? It's likely that you have a few options ringing in your head. The truth is that we're not short of organizations helping students to achieve their dreams. Below are the most recognized ones:
Decorators Club Education Fund
Established in 1960, the organization's primary objective was to help students in six New York City design schools achieve their dreams. Their grants catered for tuition, travel, research, and other educational expenses.
The American Society of Interior Designers (ASID) Foundation
This is probably the largest scholarship funding program for interior design studies in the USA. Their award procedure is purely merit-based. Apart from education, they also support professional development of interior designers.
Fulbright Program
This is a popular US cultural exchange program that aims to improve "intercultural relations, cultural diplomacy, and intercultural competence" between citizens and other nationalities via exchange of skills, knowledge, and people. Its grants are not for exploring the world for leisure, but for international exchange in education, research, and creative work.
Angelo Donghia Foundation
This program was established in the honor of the late Angelo Donghia, a renowned American interior designer. It awards scholarships to exceptional interior design students who demonstrate a commitment to the field. Try them and you might just be lucky.
Your Interior Design Dream Is Not Impossible, But Achievable!
The cost of starting an interior design degree or certification can be off-putting. Many talented students give up even before trying. However, as discussed in this article, there's always hope. Underprivileged interior design students can pursue various scholarships and grants to fund their education, internships, and other opportunities that can enhance their skills and propel their careers forward. It would be great to explore all the options discussed in this article before giving up.