The lakefront lifestyle is no longer only for the rich and the famous because there are plenty of affordable options for Americans. You only have to nail the right place at the right time, as the local real estate markets in some locations offer leeway for buyers looking for deals within their budget. Texas is one of the hottest favorites, with affordable cost of living and real estate prices within reach. 
With the second home trend gaining pace in the US, more and more people consider Texas as their dream destination because it offers options that may be more accessible. If you dream of a house beside the serene waters where your family can enjoy sports and leisure, the state is the best place to be in.
But buying a lakefront house requires planning and foresight, no matter how enthusiastic you are about embracing the dream lifestyle. You may not be a real estate expert, but a little research and expert advice are enough to seal the deal that translates into a lakefront lifestyle.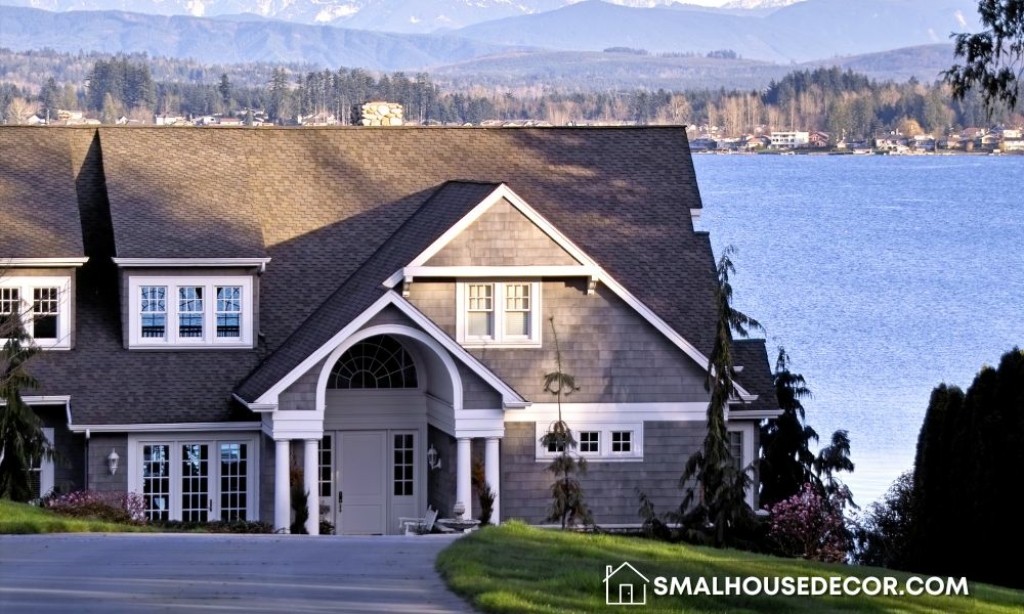 Here are a few tips for aspiring second-home buyers in Texas:
Check the Local Real Estate Trends
According to the 2023 Texas Economic Forecast, the real estate market in the state is likely to witness an inflationary trend. Texas has a strong demand and a tight supply, which could lead to moderate price rises in the coming time. The overall trend may not sound great to a potential buyer looking for a lake-facing luxury property, but it shouldn't be a reason to give up.
Checking the local real estate scenario can give you a clear view. Austin's real estate market is currently showing a downward trend, with a drop of 14.3% since last year. Looking for homes for sale on Lake Austin may be a great idea at this point because they are more affordable than ever. Likewise, you may research the trends in other lakefront locations to find a great deal.
Think Long-Term
Understanding the local real estate landscapes sets you up for a dream second-home deal within your budget. But diving in without second thoughts can land you in a problem. The Lakefront Group recommends considering your long-term goals and priorities before signing the contract. A luxurious house should be a perfect match for you to deliver the best value.
You may want to relocate to the second home after retirement, use it as a vacation rental, or lease it for passive income. Foresee these factors to decide on the suitability of the property. Long-term planning is also about knowing the local laws regarding alterations and upgrades. You will require permits to make such changes, so be aware of them before committing to the deal. 
Ensure Structural Integrity
Another valuable tip for buyers looking for luxurious lakefront homes in Texas is to ensure the structural integrity of the property. While nothing matches the beauty of these homes, they require more frequent maintenance than an average house. According to a report, the average annual upkeep cost for American homes is $3,192, which is nearly 1% of the median home value. 
The figure may be much higher for a waterfront home, considering it bears the brunt of the elements. A solid structure gives you a great start, but you must still factor in the extra cost. Get a home inspection from an expert to ensure that you don't settle for anything but the best. Avoid signing the deal too quickly. 
Collaborate With a Lakefront Specialist Agent
Buying a home is a complicated task, even for experienced homeowners picking a second property. You must be even more vigilant when opting for a lakefront property. Texas has tons of options when it comes to pricing. A newly listed Austin lakefront compound could set a record for being the most expensive house sold in Texas with the $50 million asking price. 
While you may find the area out of reach, homes for sale on Lake Travis may fall within your budget. The area has a more balanced housing market, which makes it a good place to buy a posh second property without breaking the bank. The best way to know these facts and find ideal deals is by collaborating with an agent specializing in waterfront deals. Besides showing you deal-worthy options, they may have actionable advice to help you pick a good one.
The Bottom Line
Texas is an excellent destination for people looking to invest in a second home on the lakefront. But you need to explore your options and buy wisely to get a house you can live in or pass on as a valuable legacy. Follow these tips to make a worthy investment that takes you a step close to a luxurious, celeb-inspired lifestyle.