Preserving the exterior of your home should not be an afterthought. Taking the time to ensure that any outdoor structures are in good condition will go a long way toward protecting your investment and boosting curb appeal.
Fortunately, there are some simple steps you can take to keep your home's exterior immaculate! Here are six top tips for preserving perfection: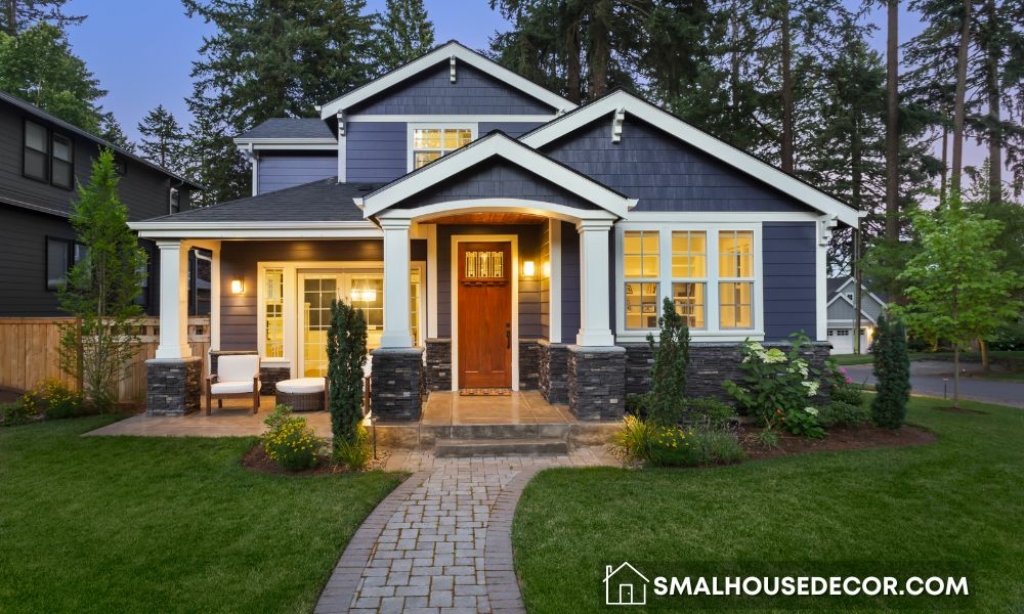 1. Hiring a roofing service
If your roof is looking a bit worse for wear, the best thing you can do is to hire a professional roofing service to inspect and repair any damage. A roof inspection will allow them to identify areas that need attention, such as cracks or broken tiles, and they'll be able to fix these problems before they become severe.
Be sure to check that the company you go with has been in business for several years and has good reviews; this will ensure that your roof repairs are done right the first time. By hiring their roofing services regularly, you'll extend the life of your roof and make sure it looks pristine for years to come. It's also wise to invest in a roofing warranty; this will cover any costly repairs that may be needed in the future.
2. Cleaning gutters regularly
Gutters play an important role in preventing water damage by directing rain away from your home's walls and foundation. It's important to keep gutters clean so they can do their job properly. Make sure to inspect the gutters at least twice a year and remove any debris like leaves, sticks, and dirt that could be clogging them up. You may also want to consider investing in gutter guards to help keep out debris and make maintenance easier. 
3. Keeping windows sparkling
Windows can easily get dirty from mud splatters and bird droppings, but it's important to keep them clean so you can enjoy beautiful views of your outdoor space. To make window washing easy, invest in a pressure washer and use it to blast away any build-up of dirt and grime.
Be sure to pay special attention to the frames; they need just as much care as the glass itself. After the pressure washer has done its job, use a soapy solution to get rid of any lingering dirt and follow up with a towel to dry them off. 
4. Power washing siding and decks
The siding of your house and your deck area take a beating from the elements, but regular power washing can help keep them looking like new. Make sure you start at the top of the wall or deck area and work your way down so that dirt isn't transferred back onto already-washed spots.
For best results, use a detergent-based cleaner designed for outdoor surfaces; this will help remove stubborn stains without damaging the material underneath. Be careful not to get too close to the pressure washer – it is powerful enough to strip away paint, which is something you definitely don't want. 
5. Sealing driveways and walkways
Over time, your driveway and walkways can start to look a bit dull due to cracks or other damage caused by weathering. To restore them to their former glory, consider applying a sealer. This will fill in any minor cracks and create a protective layer of defense against the elements. For best results, make sure that all dirt and debris are cleared away before sealing; this will ensure that your driveway or pathway looks neat and tidy for years to come. 
6. Taking care of outdoor furniture
Outdoor furniture is an investment worth taking care of – after all, it's what makes those summer barbecues so enjoyable! To make sure your furniture looks its best, give it a good cleaning at least once a year. Start by brushing off any dirt or debris and then use a mild detergent to remove any stains or spots. Once the furniture is dry, you can use outdoor-grade furniture oil to protect it from the elements and help keep it looking like new. 
Also Read: What You Need To Know About Outdoor Curtains
Is it important to take the time to maintain your home's exterior? 
Absolutely! Not only will taking care of outdoor structures help protect your investment, but it will also boost curb appeal and make your outdoor space look brand new. With just a few simple steps, you can keep your home's exterior immaculate and ensure that it looks pristine for years to come. Some people may view exterior maintenance as a chore, but it's really just an investment in your home's future. 
Final Words
By following these simple tips, you'll be able to easily keep your home's exterior immaculate for years to come! Taking the time to inspect and maintain outdoor structures will not only make your property look better but also extend its life span – something that could save you thousands of dollars in repairs down the road.
With just a little bit of effort on your part, you can make sure that your home's exterior remains in perfect condition for years to come. So, what are you waiting for? Start preserving perfection today!