Are you looking to renovate your home but are on a tight budget? You're certainly not alone! Many homeowners want to give their homes an upgrade without breaking the bank. It can be daunting, though; after all, how do you make sure you get the most bang for your buck?
Don't worry – we've done the research so you don't have to! We're here with helpful tips and advice on how to renovate your home within a budget successfully. Keep reading to discover key tricks of the trade when reaping maximum benefit from minimal money spent.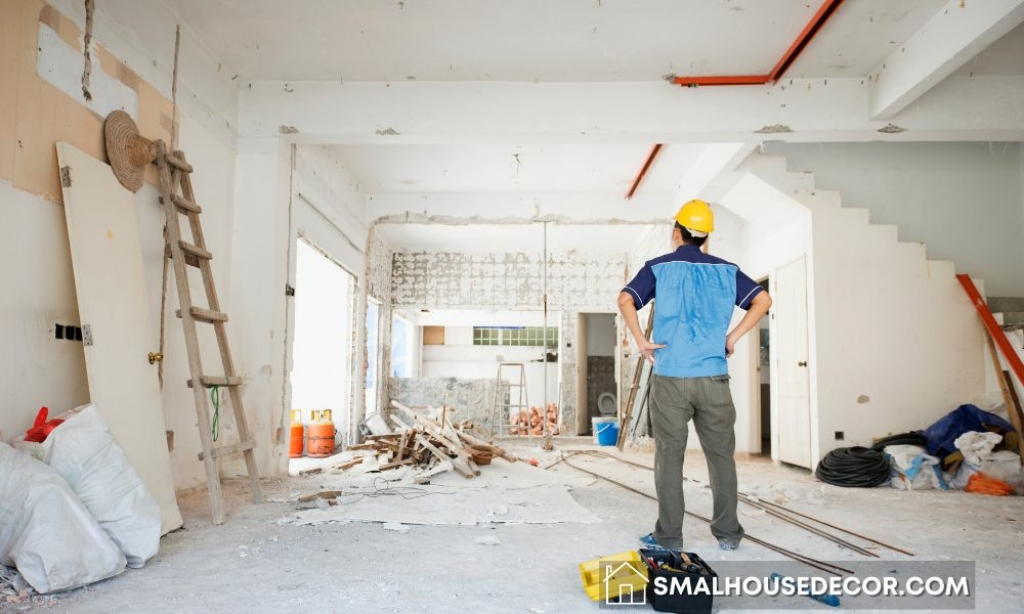 Reuse existing materials where possible to save money and reduce waste
Reusing existing materials should be your go-to strategy when it comes to being environmentally conscious and financially savvy. Not only will you be able to save money, but you'll also reduce waste and help the environment. Whether repurposing old furniture or creatively using packaging materials, there are countless ways to give your existing materials a new lease of life. By doing so, you'll contribute to a more sustainable future for us all. 
Invest in high-quality, durable finishes that will last longer and look better
When it comes to home renovation, investing in high-quality finishes is crucial. Not only do they look better, but they also last longer, meaning that you won't have to replace them anytime soon. Durability is key, especially in areas of high traffic like the kitchen, bathroom, or stairs.
Cheap finishes may save you some money in the short term, but the constant need for repairs or replacements can add up quickly. Instead, the team from CheapStairParts.com recommends that you opt for materials known for their reasonable price and durability, such as metal balusters for stairs.
Other durable materials that you can consider for renovation projects are natural stone, solid wood, or porcelain tiles. By doing so, you'll not only enhance your home's overall appearance but also save yourself the hassle and expense of constant maintenance.
Look into alternative DIY solutions
If you want to spruce up your home décor without breaking the bank, consider taking on some DIY projects. One alternative to buying new furniture is to refinish pieces that you already have or find at secondhand stores. Not only is this option budget-friendly, but it's also a great way to put your own personal touch on your space.
With a little bit of sanding and some new paint or stain, you can completely transform a worn-out piece of furniture into something beautiful and unique. Plus, you'll feel a sense of pride knowing that you work hard to create it yourself. So next time you need some new furnishings, consider turning to the DIY world and see what amazing creations you can come up with.
Research local laws and regulations before starting any renovations
Before you start any renovations on your property, make sure you do your homework and research the local laws and regulations. It might seem like a daunting task, but it can save you a lot of potential headaches in the long run. Different cities and towns have different rules when it comes to construction and renovation, and it's important to stay within those parameters to avoid any legal troubles.
Whether you're thinking about adding a new room, rewiring your home, or even just installing new lighting fixtures, it's always best to do your due diligence and ensure you know what you're allowed to do. By doing so, you can avoid any costly fines or delays and ensure your renovation runs smoothly.
Take time to plan out your budget
Money can be a touchy subject, but it's important to talk about it. We all have to spend it, so why not make the most of it? Planning out your budget might seem tedious, but it's worth it in the long run. When you know exactly how much you have and what you need to spend it on, you can make the wisest decisions when it comes to money.
You can save up for that dream vacation or make sure you have enough for unexpected expenses. So, before you start swiping that credit card, sit down and make a budget plan. Your wallet (and future self) will thank you.
Also Read: How To Improve Your Yard On A Budget?
Buy items in bulk when possible to get discounts and save on shipping costs
When it comes to shopping, we all want to score the best deals possible. That's why buying items in bulk can be a game-changer. Not only do you get discounts per unit, but you also save on shipping costs. Plus, you won't have to worry about running out of supplies anytime soon.
Stocking up on household essentials, such as toilet paper, laundry detergent, and non-perishable food items makes sense. But don't just limit yourself to those kinds of items. You can also buy more things you use frequently, like beauty products, office supplies, or even pet food. Just make sure you have enough storage space to keep everything organized. Trust us, once you see the savings add up, you'll wonder why you bought small quantities.
There are many creative strategies you can employ to save money when taking on a house renovation project. Reusing existing materials, investing in durable finishes, and looking into DIY solutions are all great ways to keep costs under control.
Beyond the practical steps listed above, planning out your budget and buying items in bulk can be of tremendous help in ensuring that overall costs remain manageable. Keep these tips in mind as you embark on what will no doubt be an exciting journey, and the end result will comfortably fit within your financial means!