Are you looking to update or upgrade your roofing system? Are you exploring new options for energy efficiency, durability, and weather protection? A modernized roof can dramatically improve the value of your home. In this blog post, we'll explore some of the latest trends in today's world of roofing solutions: metal roofs, cool roofs, green roofs, and more. Read on to discover which type might be best suited for you!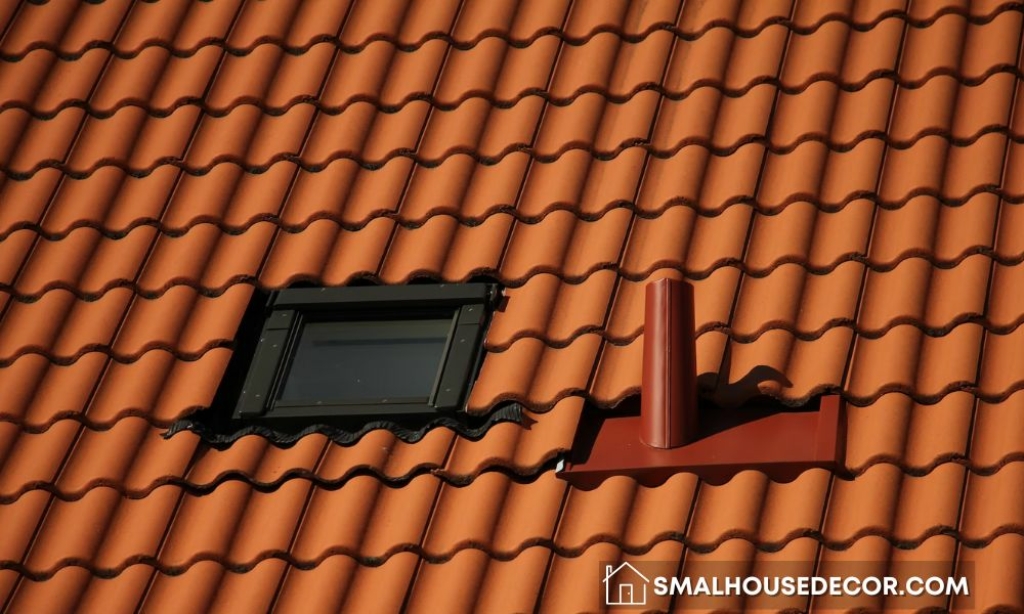 Exploring the Benefits of Metal Roofs
When it comes to roofing options, metal roofs have been gaining popularity in recent years for good reason. These roofs offer a plethora of benefits, such as durability and longevity, energy efficiency, and low maintenance. Metal roofs have a lifespan of up to 50 years, withstanding severe weather conditions such as hail, wind, and extreme temperatures. Their reflective properties can also reduce energy costs by keeping the home's interior cool during the summer months.
Besides, unlike other roofing materials, metal roofs require minimal upkeep, saving you money and time. With all of these advantages, it is no wonder why more homeowners are exploring the benefits of metal roofs. Whether it's roofing, siding, and gutter replacement or an entirely new build, metal roofs provide a great option to consider. It's also worth noting that metal roofs come in a variety of colors and styles, so you can still customize the look of your home while enjoying all of its benefits. 
Architectural Shingles for Style and Durability 
Architectural shingles are the perfect choice for homeowners who are looking for a roofing material that offers both style and durability. These shingles are designed to mimic the look of other popular roofing materials, such as slate or cedar, but with the added benefit of being more cost-effective and longer-lasting.
Not only do architectural shingles provide a beautiful and unique look to a home, but they also offer superior durability against the elements. They are resistant to harsh weather conditions, and many brands offer warranties that can last up to 50 years. Homeowners who invest in architectural shingles can rest easy, knowing that their roof will not only be aesthetically pleasing but will stand up to even the toughest of conditions.
Also Read: 12 Black Gutters on House Ideas: Make Your House Stand Out!
Going Green with Solar Roofs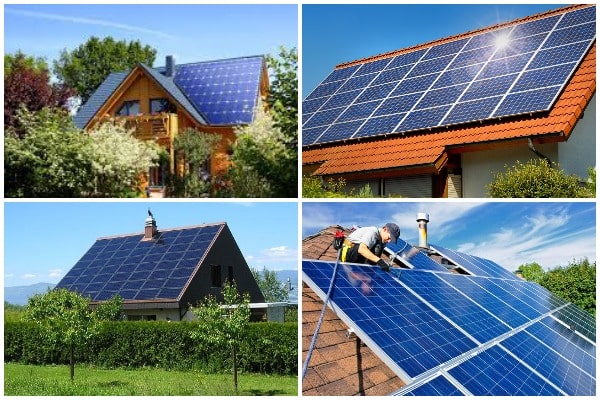 In the world of sustainable living, going green with solar roofs is taking the environmentally conscious community by storm. Solar panels and overall solar power have been around for a while, but using solar roofs takes it to a whole new level. It not only lowers your carbon footprint, but it also saves money on your electricity bills.
Not to mention, the aesthetic appeal of a solar roof is unmatched. With a sleek and modern design, it adds a unique touch to your home or business. Besides, with more and more people embracing renewable energy and a greener future, why not join them in the movement and make a difference?
CoolRoof Technology for Improved Energy Efficiency 
Are you tired of high energy bills? Look no further than CoolRoof technology to improve your home's energy efficiency. This innovative technology uses reflective materials to reduce heat absorption, ultimately resulting in a cooler and more comfortable home.
Not only does CoolRoof technology lower energy bills, but it can also extend the life of your roof by reducing the amount of heat it absorbs. Plus, by decreasing energy usage, you'll be contributing to a greener environment. Say goodbye to sky-high energy bills and hello to a more sustainable and cost-effective home with CoolRoof technology.
Protecting Your Home with Waterproof Membranes
Our homes are our sanctuaries, the one place where we should feel safe and secure from the elements. However, without proper roof protection, your home may be prone to damage caused by rain, hail, and other weather conditions. Fortunately, waterproof membranes are the perfect solution for protecting your home from water damage. These membranes are installed directly on top of the existing roofing material and create a barrier between it and the elements. 
Traditional Roofing Solutions 
Of course, not all roofing solutions are modern or cutting-edge. Traditional materials such as asphalt shingles and wooden shakes have been used for centuries to protect homes from the elements. Both asphalt shingles and wood shakes are highly affordable, making them ideal options for budget-conscious homeowners.
Furthermore, they come in a variety of colors and designs so you can easily find a style that fits your home's aesthetic. Asphalt shingles are more durable and long-lasting than wooden shakes, but they may require more maintenance over time. Whichever option you choose, traditional roofing solutions are great for those who prefer to stick with a classic look.
Final Words
From understanding different roofing materials to exploring the benefits of metal roofs, architectural shingles for style and durability, going green with solar roofs, CoolRoof technology for improved energy efficiency, and protecting your home with waterproof membranes – it's essential to be familiar with your options when considering a new roof. With the right information and research, you'll be better equipped to make the best decision for your home.
Finally, always remember that one of the most important aspects of any roof is having it regularly inspected by an experienced contractor who is knowledgeable about building codes in your area. By taking proper care of your roof and addressing maintenance when necessary, you can enjoy long-term protection of not only the foundation of your home but its inhabitants as well.