Sometimes it's necessary to invest in new home furniture. It could be that your old furniture is out of date. Or maybe your indoor furniture just isn't in good shape any longer. Keep reading to learn about seven signs that it's time to buy new furniture for your home.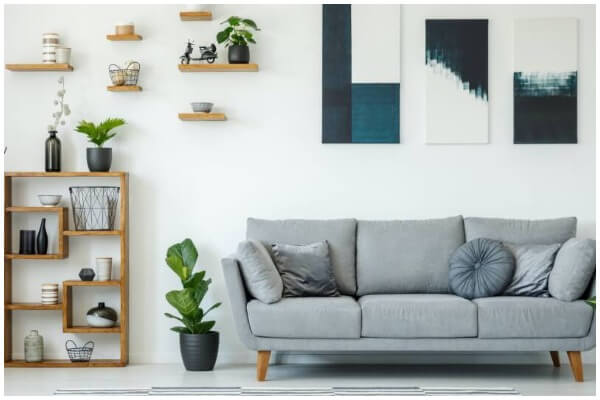 1. The Furniture Doesn't Look Good
Buying new home furniture might be wise if your current furniture doesn't look good. Does your furniture look a bit shoddy? Perhaps you've spilled drinks on your couch so many times that there are stains that just won't come out. It might be worthwhile to upgrade your furniture and get rid of the old stuff. 
You shouldn't have to feel as if you need to hang onto your old furniture. Often, it's better to buy new furniture because it'll make your home look so much nicer. If you have the necessary funds, you might want to start looking into different options. Whether you just need a new couch or you need an entire living room set, it'll be easy to find something appealing. 
2. The Furniture Is Broken or Wobbly
The furniture is not going to be good to keep in your home if it's broken. Does your couch or chair sit funny? Perhaps it gives a little too much due to being used for so many years. When it's time to replace your furniture, you'll often see signs that the old furniture is breaking down, but you can buy more durable furniture to replace what you currently have. 
3. The Furniture Is Dated
No one wants to keep using furniture that is incredibly dated. If your furniture looks like it's from the 1980s, you might want to think about getting something new. Embrace newer styles and see if you can find furniture that will bring your living room up to modern standards. Even if you love the vintage look of your furniture, it's possible to find new furniture items that offer retro appeal. 
Also Read: 8 IKEA Alex Drawer Alternative: The Perfect Solution for Small Spaces 2023
4. You Don't Have Enough Seating
Not having enough seating can be a real problem. You might not have enough indoor furniture for your family to use. Your family might have grown in recent years. Take this as a sign that you need to buy new furniture that's more appropriate for your growing family. 
5. Your Furniture Doesn't Match
Not having matching furniture will make your living room look less appealing. Ideally, you want to ensure that the different furniture pieces look great together. Buying a nice furniture set will make your home look that much better. You can turn your living room and other areas of the house into impressive spaces when you buy the right furniture.
6. Your Current Furniture Doesn't Match Recent Renovations
Sadly, you might have discovered that your furniture doesn't match recent renovations that you did to your home. You might have made some big changes, and you'll find that your current furniture just doesn't fit any longer. Looking into new furniture options at a store with a great selection will be wise. This will allow you to find the most appropriate furniture for your home that will make you happy for years to come. 
7. You Simply Feel the Urge
There doesn't necessarily have to be a big reason to want to buy new furniture. You might simply want to make some changes. Sometimes you might want to buy a comfortable couch or chair that will better suit your current needs. If you feel like you want to buy new furniture and replace some of your old pieces, it's good to seek out a furniture store and see what they have to offer.