Making your small living room cozy and comfortable can be challenging for most people. Fortunately, there are numerous ways to flex your creativity. With a small living room, you need to spend most of your time planning where to get your furniture and where to place them. Even though you have space limitations choosing a suitable layout can help make the space seem larger than it is.
Being creative enables you to avoid obvious solutions, such as pushing everything to the wall, and instead allows you to create space around critical pieces of furniture. This blog will explore furnishing ideas for compact living for small living rooms.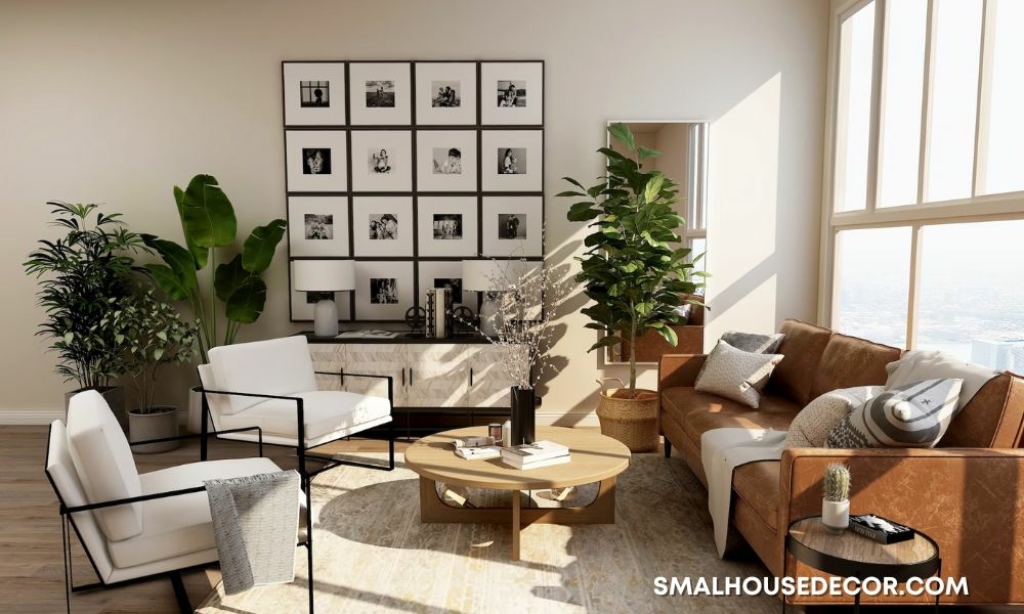 Be Creative with Sofas
Finding the perfect sofa for your small living room can be challenging. Sometimes this might mean compromising the comfort, size, or style depending on your priorities. However, the good news is that you might not need to compromise on anything with modern sofas. When choosing the right sofa, there are many factors you need to consider, such as the size and your budget.
To create more spaces, you can consider corner sofas that will help ensure you have enough space to sit on with your guests and family. When choosing the right sofa, you must measure your room to ensure you get a sofa that fits well. Don't forget to pick your style since different corner sofas will suit every home.
Even though sofas are great investments, you can buy cheap sofas on sale from Furniture Instore and save money on your next sofa. It will help you get more options, colors, and styles complimenting your house looks.
Go Big with The Rug
When designing your living room, you must be creative with your rug and go big. Most people make the mistake of going small with the rugs, making the spaces look smaller. When choosing your carpet, you must ensure it's proportional to your room and furniture.
A significant consideration is ensuring that the rug is more extensive than your most important piece of furniture. You can also place a rug underneath your coffee table and another in front of your fireplace.
Also Read: Area Rug As Accent Piece: How To Place An Accent Rug In Every Room
Hang Plants
Another incredible way to ensure your living room looks incredible is by hanging a plant around the sofa. It brings a touch of unexpected whimsy and enlivens the nook without forgoing the light.
Enlarge With Wide Flooring
It's critical to note that the elements with large surface areas, such as the floors and the walls, can significantly influence how a small space feels. That is why you might need to consider flooring options that help expand the area. You can consider wide flooring planks or lay diagonal tangents across the room to make it feel bigger. When choosing furniture like a sofa, you need to go large to make the space feel cozier and more spacious than it is.
Final Words!
The trick of furnishing your small living area is to make it feel more extensive and more spacious than it is. Ensure you choose sofas and furniture that fit your small living room well. Don't forget to go oversize with your artwork, especially when decorating the wall behind your sofa.