Are you looking for smart and easy solutions to make your new home feel like a place of comfort and relaxation?  There are many ways to turn your house into a haven, but it doesn't have to be overwhelming. With some thoughtfully chosen items, you can create an atmosphere that will inspire creativity and promote well-being.
From cozy furniture pieces to decorative accents, these tips will help you transform your living space into the perfect retreat. Read on for our top suggestions on how to achieve the ultimate balance between style and function in your home.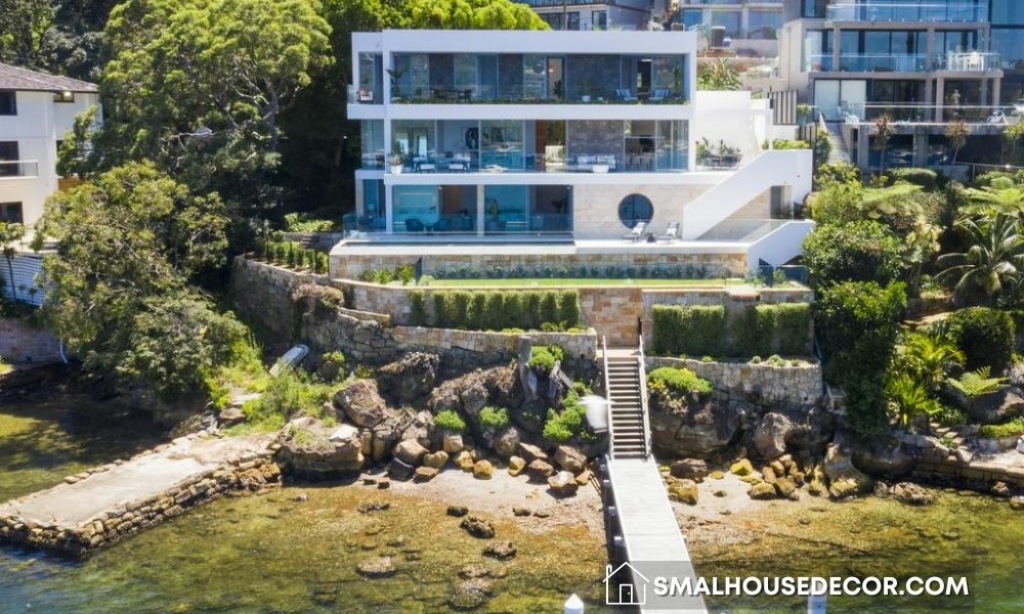 1. Choose Comfort: 
Invest in furniture that not only looks great but also feels comfortable. A sofa or armchair with plush cushions and stylish design is a must-have for relaxing at home. Don't be afraid to experiment with colors, fabrics, and textures to create the perfect look.
In addition, make sure to keep the room clutter-free for a pleasant and stress-free environment. Also, consider investing in a quality mattress as this is where you will be spending most of your time. For example, a memory foam mattress is known for its comfort and support.
2. Invest in Lighting:
Lighting plays an important role in setting the mood of your space. Incorporate ambient lighting such as wall lights and floor lamps to create a cozy atmosphere. Table lamps are also great for task-oriented areas like the home office or reading corner. You can also opt for LED lighting to make your home energy efficient and stylish at the same time.
Although these can be expensive upfront, the savings in energy costs will make up for it in the long run. For example, consider investing in a smart home system with LED lighting – you'll be able to control your lights from the convenience of your mobile device.
3. Create an Inspiring Space: 
Choose artwork and accents that reflect your personality and creativity. Bright rugs and wall art can instantly liven up any room while adding a personal touch. For example, if you love nature, choose pieces that incorporate natural elements such as plants or stones.
You can also use mirrors to open up smaller spaces and make them appear larger than they actually are. Moreover, don't forget to add accent pillows or throws for extra warmth and comfort! Also, consider investing in a quality air purifier for improved indoor air quality.
4. Investing in solar energy:
A great way to save money and reduce your carbon footprint is by investing in solar energy. Solar panels are not only easy to install but also provide clean, renewable energy for your home. This will help you lower electricity bills while making a positive contribution to the environment. Plus, they require very little maintenance and last for decades!
For example, solar solutions from HDS Solar, and similar companies, are not only reliable but also highly efficient and reasonably priced. Also, they come with a 25-year warranty so you can rest assured your energy needs will be taken care of for years to come.
5. Enhanced heating and cooling:
Invest in enhanced heating and cooling solutions to ensure optimum comfort throughout the year. Installing a smart thermostat is a great way to keep your home at the perfect temperature while saving energy.
For example, Nest's Learning Thermostat can automatically adjust the temperature based on your location and preferences. It even comes with an app so you can control it from anywhere! Additionally, consider installing window treatments such as curtains or blinds to add insulation and reduce drafts during winter months. 
Also Read: Maximizing Energy Efficiency: HVAC Maintenance Tips For A Greener Home
6. Smart Home Automation:
Make your home even smarter with automated solutions that make day-to-day activities easier and more convenient. Smart home systems can be used to control temperature, lights, security cameras, locks, and other appliances in your house.
You can also connect them with compatible devices such as Amazon's Alexa or Google Home for voice control. Plus, they come with a range of features that allow you to customize settings according to your preferences. For example, you can set up scenes for different times of the day or automated schedules for when you're away.
Final Words
Smart and easy solutions can transform your new home into a comfortable, stylish retreat that meets all of your needs. From investing in furniture pieces to enhancing heating and cooling systems with smart technology, there are many options available for creating the perfect living space.
When done right, these investments will not only make life easier but also help you save money in the long run. With some thoughtful planning and creative ideas, you'll be well on your way to achieving a cozy home environment that inspires creativity and promotes relaxation!