Deciding on which roofing company to use for your home can be a daunting task due to the vast amount of roofing contractors and services available in today's market. To ensure you get quality service, safety, and longevity with your new roof, here are 6 tips that can help you select the best possible contractor for your specific needs.
From researching previous customer reviews to getting an accurate estimate and understanding industry standards – these top tips will have you enjoy peace of mind throughout every phase of the project. Read on to find out more!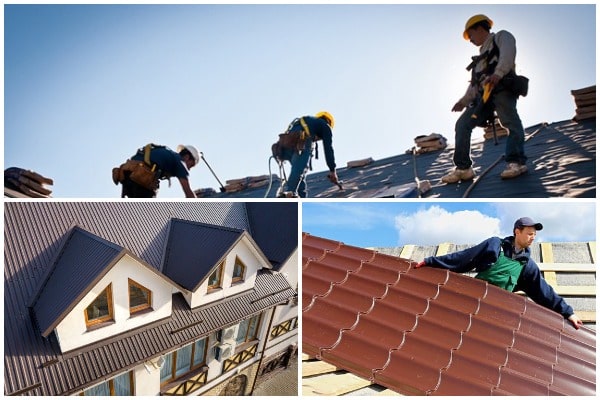 Research Roofing Companies in Your Area
When it's time to replace or repair your home's roof, finding a qualified and trustworthy roofing contractor is critical. Start by getting recommendations from family and friends and checking online review sites to find companies with a proven track record of quality work and customer satisfaction. Once you have a list of candidates, verify that they are properly licensed and insured in case of any issues.
Also, be wary of deals that seem too good to be true, as disreputable companies may offer steep discounts or quick-fix solutions to win your business. A reputable roofing company will provide a detailed estimate, explain the materials and process thoroughly, and offer a fair warranty to stand behind their work.
Make Sure the Roofing Contractor is Licensed, Bonded, and Insured
One of the most critical factors when hiring a roofing contractor is ensuring they are properly licensed, bonded, and insured. Proper licensing verifies that the contractor has the necessary training, experience, and credentials to perform roofing work.
Bonding provides financial protection in case the contractor fails to comply with local building codes or leaves the job incomplete. And insurance protects you, the homeowner if a worker is injured on the job or your property is damaged during the roofing project. Without these safeguards in place, you could face legal, financial, and liability risks. So always verify that your roofing contractor meets these fundamental credentials before any work begins."
Look into the Warranty Offered by Each Roofer
When investing in a new roof, the warranty is one of the most important things to consider. A reputable roofing company will offer a warranty that covers both labor and materials for an extended period, often 10-30 years or more.
A warranty shows that these roofers stand behind the quality of their work and materials. If any issues arise during the warranty period, the company will repair or replace the roof section in question at no additional cost to you.
Without a strong warranty, you could end up paying out of pocket for repairs or a whole new roof if problems occur soon after installation. So make sure any roofer you're considering offers a comprehensive warranty on both labor and materials before signing a contract.
Also Read: What Should You Keep In Mind When Choosing A Roof For Your Home?
Get Multiple Quotes From Different Roofers
Getting multiple quotes from different roofing companies is essential to finding the best deal for your roof replacement or repair. Don't just go with the first company you talk to or the one with the flashiest advertising.
Reach out to at least 3-5 reputable local roofing companies to get estimates for the work. Compare the quotes side-by-side, evaluating factors like price, materials being used, warranty offered, and overall professionalism and experience of the company and its crews. While price is important, value is key—a higher quote could get you premium materials and labor, and a strong warranty to give you peace of mind. Taking the time to get multiple bids will help you find a high-quality roofer at a fair price.
Ask for References From Previous Customers
Before hiring a roofing company, it's important to check references from previous customers. Speaking to people who have worked with the company in the past is a great way to get honest feedback about their service, professionalism, timeliness, and work quality.
If a company is unwilling to provide references or has mostly negative reviews from past clients, that is a major red flag. Positive references and reviews, on the other hand, show that the company values customer satisfaction and has a proven track record of successful, high-quality roofing projects. Checking references is a simple but valuable step in finding a reputable roofing contractor for your home.
Ask Questions About any Special Features or Extra Services
When choosing a roofing company for your home, inquire about any additional services they may provide. Replacing a roof is a significant investment, so you want a company that can address other needs as well. For example, ask if they also install energy-efficient upgrades like solar panels or skylights, which can reduce utility bills and increase your home's value.
If you have concerns about ventilation or insulation, see if they offer attic ventilation or radiant barrier installation. A roofing company that provides a range of home improvement services shows its experience and commitment to quality workmanship. Getting multiple jobs done by the same reputable company can also save you time and money in the long run.
Final Words
Even though replacing a roof is an intimidating prospect, hiring the right roofer doesn't have to be. By doing your research and asking the right questions, you'll find a reliable contractor who can provide quality workmanship at a fair price. Make sure they are licensed, bonded, and insured, and offer a strong warranty on both labor and materials.
Ask for references from previous customers to get honest feedback about their service. And if you need additional home improvements services like attic ventilation or solar panel installation, look for a company that offers these services as well. That way you can save time and money while ensuring your new roof is installed correctly and will last for years to come.