There are many choices that you can make when it comes to taking care of your roof and getting a new one put on. While a lot of people will like to go with asphalt shingles or even wood. Sheet metal roofing is gaining in popularity.
It is durable, can last a long time, and is energy efficient, all of which are important when it comes to your home. If you would like to have this type of roofing on your home and want to make sure that it is going to protect your building, then you need to consider the process of roof coping.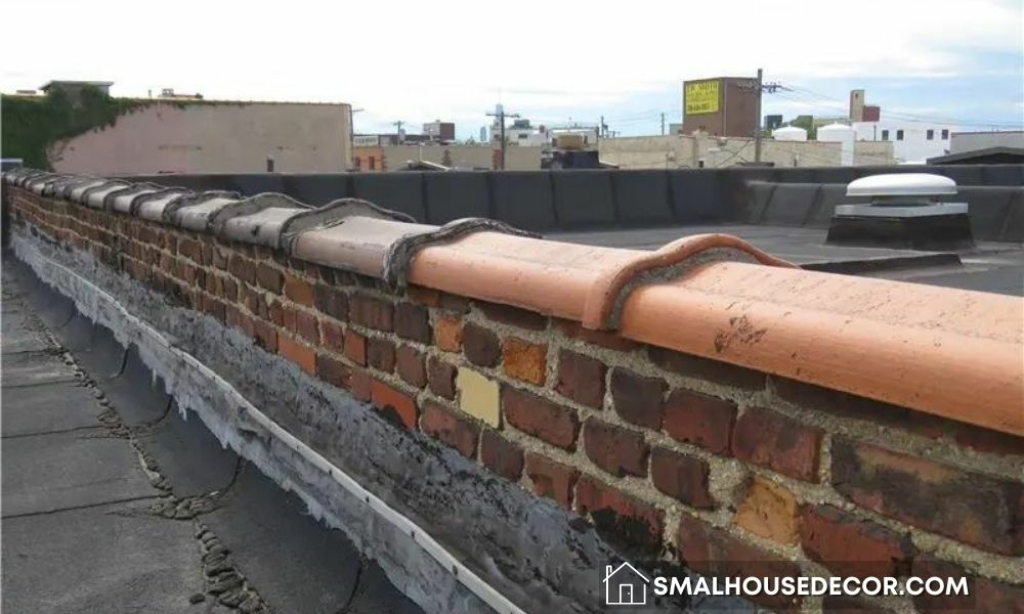 What is Roof Coping
Roof coping is going to refer to the pieces of bent sheet metal that will help to cover the vertical wall around the roof. This can provide you with an additional layer of protection against the elements, so it is a good idea to go with this one and ensure that you are there. The coping is going to be like a type of protective cover and it can often be curved or slanted to help the wall shed water that is falling on it.
There are a few different terms that you can hear with this one. For example, you can hear it called a coping cap, a wall cover, or a wall cap. They are all the same thing and can help you get some additional protection to your building after you put on the metal roof.
Why is Metal Roof Coping Necessary?
If you would like to add some protection to your home and make sure that you are not going to damage the property, then you need to make sure that you are doing roof coping on y our property. This is often done when the roof is initially installed. But if it was not, then you need to consider whether it is time to get it done.
Without the right roof coping in place from the beginning, you could end up with a big mess on your hands. Water from rain and snow, as well as other elements, could slide right off the roof and into the property itself, causing a good deal of damage that you probably do not want to deal with at all.
But with the roof coping, you will be able to add in some of the protection that you are looking for. It will direct the water in a different manner, keeping things safe and ensuring that you do not end up with a big mess on your hands. You will need to work with professionals who can get the process done well, but roof coping can be a good option for you.
Also Read: Things you think can damage your roof but that actually wont
What Materials are Found in Roof Coping
The materials that you will find in roof coping can depend on the materials in your roof. It is often the same material that you used there. But this can help you to keep a good look around the home and ensure that it is going to look as nice as possible. You may find that some of the other coping materials that can be used to protect your home will include metal, stone, concrete, and terra cotta.
As you are picking out the right roof coping, you need to make sure that you go with something that is waterproof and fireproof. This will ensure that you do not end up with a bigger mess on your hands along the way. You also want to make sure that the roof coping is a bit wider than the wall itself and there should be drip edges on both sides to make sure that water is not going to run down the wall. The professional you work with should install a secondary water barrier or membrane under the coping itself to keep your walls as safe as possible.
How Do I Tell My Building Needs Wall Coping?
Not all buildings are going to need to have some wall coping in place. So, how do you make sure that you get it in place on your building only when necessary? The best way to tell this is to call in the professionals to do an inspection of your roof. They will be able to take a look at the roof and decide whether you will need to add this roof coping in to avoid water seeping into your home.
Your inspector will take the time to check for signs of water damage inside and outside. If the situation is bad enough, you may be able to recognize some of the signs on your own, such as wood rot, discoloration, and peeling or blistering paint to name a few. If these are present, then the right roofing professionals are going to recommend that you get a roof coping done with them to protect the rest of the structure of the home.
Why Do Some Walls Need Coping?
When your roof isn't doing a good job of preventing water from entering a wall of the property, then you need to consider the roof coping. This can be a lot more cost effective compared to just leaving the roof alone and not putting something in place. If the roof is not doing the job that you need, then adding roof coping is one of the best solutions to help.
Choosing to Get Roof Coping for Your Building
Roof coping can be a great option for you to choose for your home. You will find that it can be there to provide you with some protection against the elements, while you get to enjoy the metal roofing on your home. When you would like to work with roof coping, you need to make sure that you work with the right professionals to get it done.
Our team can work with you to ensure that you are able to put on the right roof coping to make your building as strong as possible. We will come and take a look at your current roof or can make sure that the roof coping is going to fit with your new roof when you get it installed. Trust us for all of your roofing needs!