What Is the Maximum Flood Insurance Coverage in Colorado?
As the saying goes, don't cry over spilled milk. But crying over severe flood damage to your home, that warrants a few tears. Unless of course, you have maximum flood insurance coverage.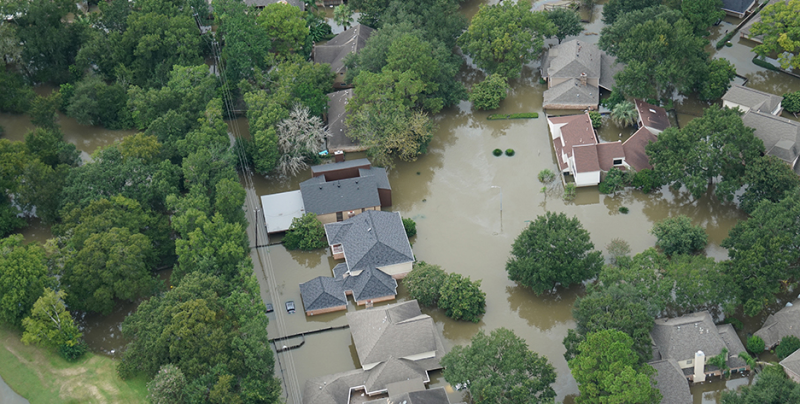 Dealing with floods is not something anyone ever plans on doing. But having the foresight to protect yourself and your assets is priceless. Maximum flood insurance coverage can save you a lot of heartaches and headaches.
Read on and we'll tell you how.
But I've Already Got Homeowners Insurance
Which is great! However, many homeowners aren't aware that their insurance policies often don't cover flood damage. Unless the cause of the damage is explicitly listed on your policy. Natural disasters, unfortunately, don't make that list.
To make sure you are protected you will need to purchase an additional flood insurance policy.
If you live in a flood zone the federal government requires you to carry flood insurance. However, many homes that end up with flood damage are often outside of those zones. Leaving homeowners to shoulder the costs of flood damage.
What's the Maximum Flood Insurance Coverage?
Generally speaking, you have two options when it comes to flood insurance. You can insure just the building, the maximum being $250,000. You can ensure your possessions, the maximum being $100,000. Or you can decide to insure them both. 
Coverage on the building will typically include your plumbing, electric, HVAC, and major appliances. Coverage on your personal effects includes all other personal effects you have and there is usually an upper limit on what you can be reimbursed. A combination coverage plan will include all of your assets. 
On average, the flood insurance coverage cost for people in Colorado is $864 annually.  
Read more here to find maximum flood insurance coverage for your Colorado home.
Why Should I Get Flood Insurance?
Even if you're not in a FEMA flood zone, you should consider getting the maximum flood insurance coverage. Consider that 25 percent of all flood damage claims are from homes outside of identified flood zones.
Living outside a flood zone doesn't mean that your property is safe. And maximum flood insurance can be very affordable. Especially when compared to the cost of dealing with flood damage uninsured.
As natural disasters are on the rise and storms are intensifying, maximum flood insurance coverage just makes sense.
Keep in mind that many flood insurance policies require you to hold it for 30 days before it kicks in. So if you wait until there is a threat you may be out of luck. 
Flood Risks Are Real 
According to FEMA, 90 percent of all-natural disasters in the United States involve some level of flood damage. And we know now that our regular homeowner's insurance won't protect us. 
Weighing the costs it sure makes sense to obtain maximum flood insurance coverage. Whether you choose to only cover the structure or to include all of your personal effects as well.
Though they can't be replaced, you will at least have a nest egg to start to rebuild once the floodwaters recede. Don't delay, make sure your home is protected from flood damage today.