There are many homeowners who will take it upon themselves to put up Christmas lights during the holiday season. If they have a one-story home or just plan to put some decorations in the yard, then they are most likely fine doing this. But for those who want to have a big display in their yads, those who have a larger home, or those who just do not have the time to do the work themselves, then considering professional holiday light installation could be the best option.
Hiring a holiday light installation company can provide many benefits. You will be able to get an amazing display put up at your home or your business, all of it done by professionals, saving you time and taking out some of the worry of trying to do it on your own. You can enjoy the holiday lighting décor the whole season, and have a display that is better than what you can do on your own.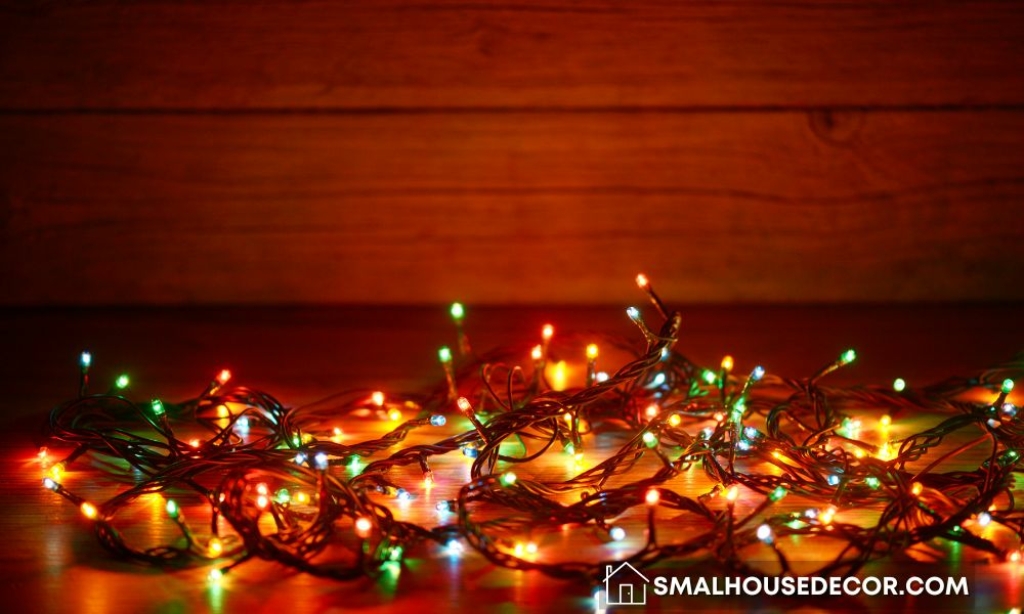 There are many reasons why you should consider going with a professional to install your holiday lights. Some of the main reasons include:
Create the Right Ambience
You want to have one of the best holiday light displays in the area. But you aren't sure how to make that happen on your own. When you hire the professionals, they will be able to create the warm and inviting ambience that you are looking for. They will take into account the neighborhood you live in and some of your personal preferences as well, and then create a display that you will fall in love with.
Get Custom Designs
There are a lot of custom designs that you can consider when it comes to your holiday lights. If you want to go with something that is more elaborate around your home for the holidays, ten hiring the right professionals can make a difference. A professional will consider your home or even your business when they come up with the design they would use for you. Whether they design software or another method, they can make sure that you will get a good look at how the home will appear when the lights are all done. You can also give suggestions on some of the light designs you would like to go with.
Get High Quality Products
The lights that you can get from these professionals will be higher in quality than you can get from the store if you purchased them yourself. This allows them to look better and still last, no matter the weather in your area. Professional holiday light installation companies will only work with professional-grade products for all of your holiday décor.
You will not need to worry about purchasing new lighting each year that you work with them. These lights not only look amazing, they can last a long time. When you want products that can last a long time and look good through the holiday season, you need to work with the professionals for installing your lights.
Also Read: Using Holiday Lighting Services to Spread Wonder and Cheer This Season
Get Them Installed By the Professionals
Companies that take the time to hang Christmas lights on homes and commercial properties will be trained and know how to install the lights quickly and safely. They have the methods down to ensure that the lights are installed efficiently, quickly, and without all the hassle. While it may take you a long time to get a few lights done, these professionals will be able to get out there and have them up and ready to go in no time.
These professionals will be able to custom fit all of the lights and the decorations around the property. They will come in and take care of all the installation, making sure that you have all the necessary products to get it done. This can save a lot of the hassle and lets you have the peace of mind knowing that your property will look amazing this holiday season.
Get the Maintenance You Need
As soon as the holidays begin, it is easy to get busy with everything that needs to get done. You can choose to work with a Christmas light installation company to make sure that the holiday lights are taken care of, without having to do it yourself. If there is a storm that blows through the area or a few of the lights end up going out in your display, you can call on the professionals to come and get it fixed for you.
This can take out some of the pain of maintaining the light display around your property. You will have the professionals who can come to the property and take care of it, ensuring that you are satisfied with the final product, no matter the time of year or how many problems come up. You have enough going on around the holidays; let someone else take care of the lights and their maintenance for you.
Forget About the Takedown and Storage
When you are the one who takes control over your own display, you have to handle the takedown and the storage of the lights when the season is over. This is another task on your to-do list that you need to handle and it is not much fun. But when you decide to hire the professionals to do your lights this year, you will be able to trust them to not only take all of the lights and decorations from your display down, but they can also store the lights in a safe location for you until next year. This takes even more of the worry and work away from having a holiday light display.
When you are looking for a Christmas light installation near me, trust our professionals to come and get it done. We have the necessary experience to handle the installation, taking care of all the work and making your home or commercial property look as amazing as possible.
Our Christmas light installation in Denver, CO is some of the best. We can make it to your property on your schedule and get those lights up as quickly and efficiently as possible. We have many designs to choose from and use the highest quality products to get it all done. Trust our team to take care of your holiday lighting needs this year.