Retirement years are the golden years of your life. It is the time when you can truly relax and enjoy a peaceful existence. It is also the perfect opportunity to search for a favorable and enjoyable city or town to relocate to. If you have spent your whole life in big cities, a beach town or a small town can offer you a break from the hustle and bustle of city life.
While looking for a retirement home you must consider the weather, cost of living, population, language is spoken, and major characteristics of the place. 
Now that you have said adiós to your old life and career, you can come and buy a retirement home in Tamarindo, Costa Rica. The temperate climate, relaxed vibe, sandy beaches, and clear blue ocean makes Tamarindo the dream destination for many retirees. Let's take a look at this breathtaking beach town and its features.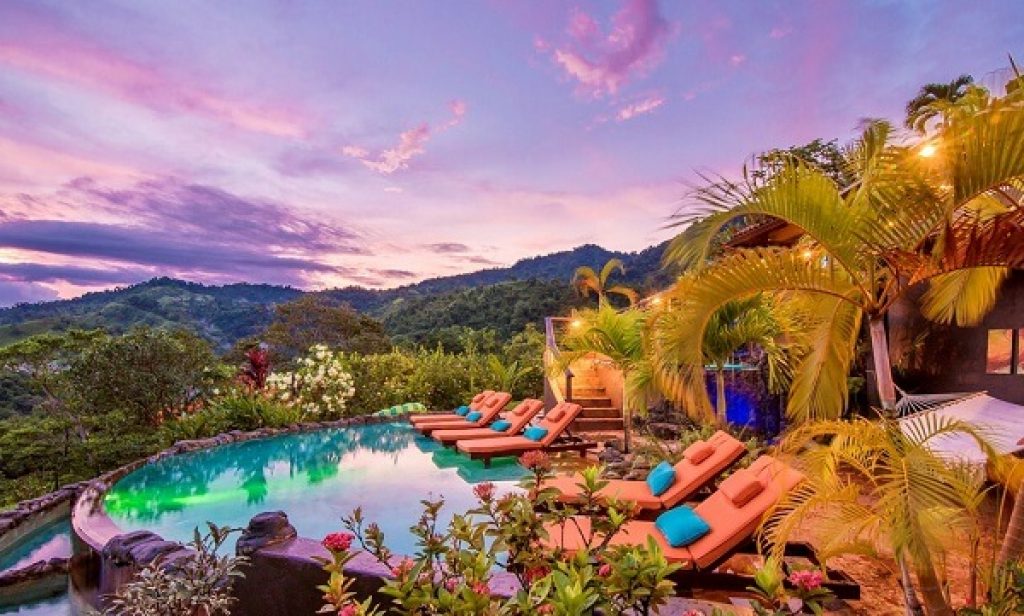 Ocean Life
People come to Tamarindo  and enjoy the beach for the rest of their life. The beauty of the Playa Tamarindo and the surrounding bay is undeniable. The sand is honey-colored and during low tide, the streak of black lava sand creates lovely patterns. Sailboats, catamarans, and moored fishing boats can be seen floating in the waves since there is no permanent harbor in Tamarindo.
Dozens of people come to the beach every day and it is the liveliest part of Tamarindo. In the morning, people taking walks, sandcastle building children, playful dogs, excited paddle boarders, and anticipating surfers can be seen near the beach.
The awe-inspiring pacific sunset brings out the entire community to the beach in the evening. Beach restaurants, hotels, bars with their live music shows, fire shows, and happy hour specials make the whole beach's perimeter feel like one big festive celebration.
Weather
One of the major charming points of living in Costa Rica is that it experiences warm to hot temperatures all year round. In the subtropical climate of Costa Rica, winter or snow is an anomaly.  No winter clothes or snow shoveling are required for the people living in Costa Rica. The summer season is dry and starts from December and Lasts until April or May. The winter season is pleasant and starts in May and lasts until November.
If the summer heat gets too much and you need a pause from it, the country's central region offers some cooler mountain air. The beaches also offer great relief from the warm and sometimes hot weather. Hence, even if you decide to buy a retirement home in Costa Rica the harsh winter temperature will be a thing of the past.
Buying A Property In Tamarindo
From big ocean view houses to small condos, varieties of properties are available in Tamarindo. In recent years Costa Rica has become a favorite holiday and retirement destination for Americans and Europeans. This has a positive impact on real estate in Costa Rica. Various luxurious townships and individual properties have come up in Tamarindo.
The suburban Langston, which lies in the South of Tamarindo, is a luxurious location. Here you can find bars, restaurants, hotels, tourists fishing huts, surfing lessons, and much more along the shoreline of the beach. Here a luxury penthouse condo starts at $1 million and a two-bedroom basic townhouse can be priced at $139,000. Everything from apartments and houses to ocean view properties for expats can be found in this area.
It's always better to take the help of a real estate agency to find your perfect retirement home in Costa Rica. A  Tamarindo Costa Rica real estate agency can help you find significantly better deals. These agencies are well aware of the local real estate market and neighbourhood. They also have a lot of contacts and are available even after the house transaction process. Choosing a local real estate agency while buying your retirement home will make the process and communication much easier.
A Real estate agent can also be contacted to look for houses for sale just outside the city limits which are more affordable than the city centers and are still near the beach.
Medical Care
Good medical care is one of the chief features that retirees look for while searching for a retirement home. Costa Rica provides quality universal health care to its citizens and permanent residents. For medical procedures, free emergency care, and preventative services- CAJA Rica is also available for a trivial monthly fee. Prescription medicine of all kinds is also available at minimum prices.
If the practical longer wait of a public healthcare system is not ideal for you or you want access to care that is immediate, a private healthcare system that uses cash and insurance is also available in Costa Rica.
Cost Of Living
Your cost of living in Tamarindo will depend on the kind of lifestyle you lead. It is possible to live both frugally and luxuriously in this town. A simple life is much cheaper while maintaining a car, buying imported goods, and eating meals out often can make your budget quickly climb up. 
There has been an influx of expats coming over to Tamarindo which has led to an increase in the cost of living. However, because of the modernization, you can also easily get access to upscale restaurants, luxury condos, and high-speed internet. The closer you live to the town and the beach the higher the housing cost will be. But closer proximity to the beach and town eliminates the need for a car for travel.
Conclusion
Staying in Tamarindo, Costa Rica feels like being on vacation every single day. This is why it is a favorite and acclaimed spot for retirement homes. The South American homely vibe along with modern amenities such as shopping centers and multi-cuisine restaurants is hard to find in any other such place. It is easily accessible for tourists with an airport, good infrastructure, and paved roads.
Speaking Spanish is also not mandatory and you can fully enjoy this place even if you just speak English. The community spirit and so many fun activities make it a heavenly place for retirees.