How To Make Your Home Appliances Last Longer  
Purchasing home appliances can provide plenty of convenience to your household. Apart from making your home chores easier, they can also help add beauty to your countertops and make a given room a livelier place to work in. With that, you need to ensure that you keep your home appliances last longer to make the most out of your purchase. 
The moment you purchase a home appliance, you expect them to stay in your home for years. However, if you notice that your device is experiencing damage, you should fix it right away or hire a company like Sterling Service Group or other similar businesses to bring your purchase back to life. While you can blame the manufacturer, you should first consider if you're providing enough care for your appliance to allow it to function well.  
Moreover, listed below are the ways to make your home appliances last longer: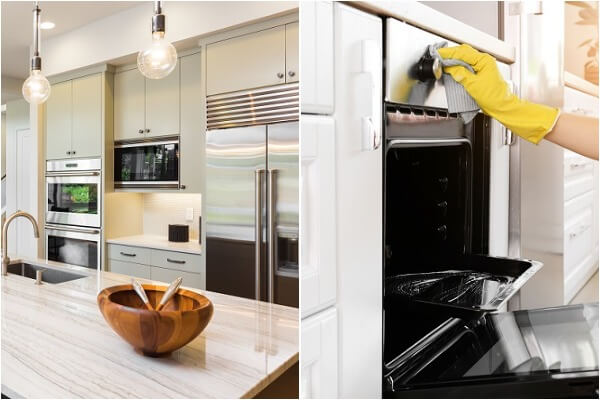 Read And Understand The Manual
While not many people enjoy reading lengthy manuals, they can provide proper care instructions for your appliance. The last thing you'd want to happen to your newly-purchased home appliance is to incorrectly clean them just because you missed reading the memo. To provide proper care for your device, reading and understanding the manual that came with your appliance can take you to places. 
Inside the manual, the manufacturer would usually provide care instruction tips such as which type of cleaning materials you should use and how often you should apply it to your home appliance. The manual can also list out the things that you shouldn't do as it could harm the functionality and appearance of the device.  
As you get home with your new device, try to read the manual first to ensure that you're doing everything right. It may include where you should place the appliance, along with how often you can use it within the day. Moreover, you should also ensure that you have a stable electricity supply as small fluctuations can damage your appliance  
Clean The Appliance's Exterior And Interior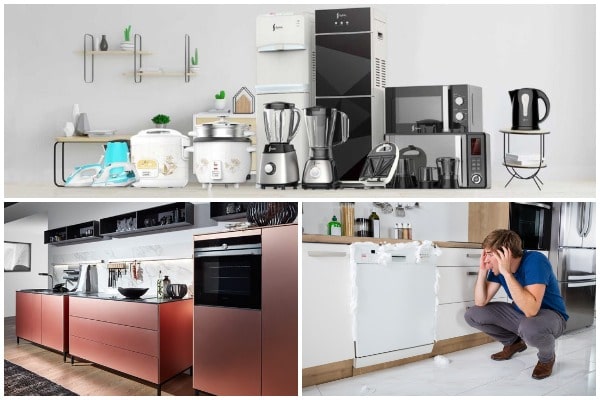 There's nothing the power of cleaning can't do. To ensure that your home appliance would last longer, you should ensure that you clean them regularly to avoid any accumulation of dirt and other debris. Moreover, it can also promote proper hygiene, especially if it's a kitchen tool that touches your food. It'll only feel awful to cook with your meals to see that some residues could raise health concerns.  
Ideally, you should always clean everything inside your home appliance after every use. You can place them inside a dishwasher if they're waterproof or you can scrub them clean manually. Additionally, you should give the exterior of your appliance a good wipe, with the use of a microfiber cloth, along with any device-friendly cleaning agent. 
Also Read: 6 Awesome Mini Kitchenette for Small Kitchen
Allow For Proper Ventilation
Since a home appliance needs electricity to run, it probably has a vent that can release any accumulating heat that could damage your device. With that, you should ensure that you can provide proper ventilation and allow your appliance to breathe properly while being in use.  Along with this, you should also keep their vents open and avoid blocking them with any object.  
As you allow for proper ventilation, ensure that their vents aren't facing any high-risk molding surface or other heating devices, which could cause two appliances to break. Ideally, you should allow your devices to be at least one device apart for proper ventilation. 
Tie Your Electrical Wires Properly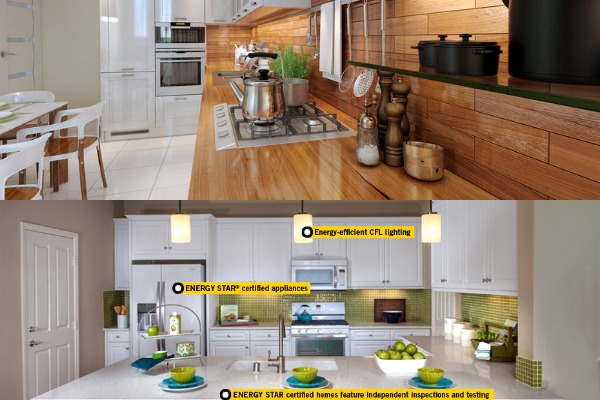 For your wired home appliance, you should ensure that you tie your electrical wires properly. If you choose to lay them out in the open, pests or rodents might see them and cause damages such as biting on your electrical wires. To keep your home appliance in great condition for longer, you should tie and tidy up your electrical cables after each use.  
You can use a wire organizer to ensure that your wired appliance will not be at risk for any damages from household pests or even tripping them over. Apart from causing accidents inside your home, tripping on electrical wires can cause the home appliance to topple over, damaging them. 
Also Read: How to Choose Energy-Efficient Appliances for the Kitchen
Handle Equipment With Care
No matter how much you clean your appliance, you should ensure that you always handle them with the most care possible. This includes gently opening their doors, pressing their buttons, and avoid placing them heavily on the surface.  
Even if a home appliance company says how sturdy and heavy-duty their product is, you should always ensure that you operate and use them carefully. You can guide young children if they're having trouble carrying them, which can make them drop the device due to mishandling.  
Conclusion
Your home appliance, depending on its quality and use, should continue to function for years. However, if you notice that every piece of equipment you have in your home only lasts for a few weeks or months, you should reevaluate how you care and use it and see if you're missing out on providing proper maintenance.