Living in a small house or tiny apartment that just doesn't have room for a basic kitchen setup? One of these 6 modular, movable, and efficient mini kitchens might just be exactly what you need. Best for creating kitchens where there were none such us in warehouses, barn, office, construction site, and converted living spaces. Mini Kitchenette units convert a lot of standard kitchen appliance functions into the smallest possible space.
---
6 MINI KITCHENETTE FOR YOUR TINY KITCHEN
---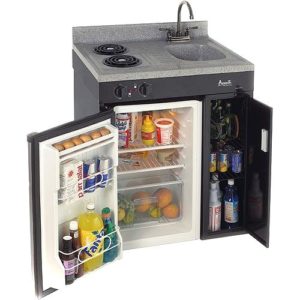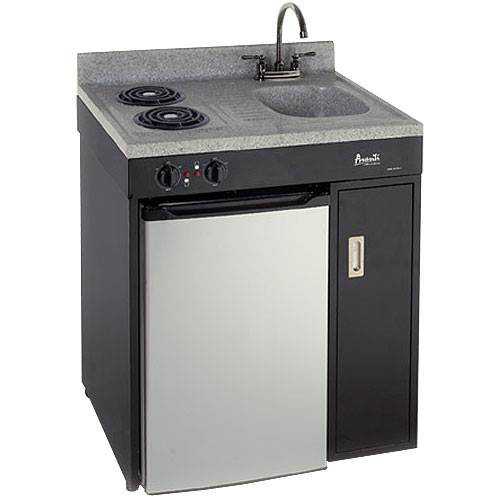 Compact kitchenette by Avanti (Avanti CK30B). 30-inch size Mini Kitchenette with 2 Electric Heating Elements up to 1000 watts, Auto-Defrost All-Refrigerator (replaceable), Deluxe Grey Composite Molded Countertop, Molded Sink with Antique Brass Faucet and Separate Storage Area with 2 Shelves and Door.
Image-Source: ajamadison.com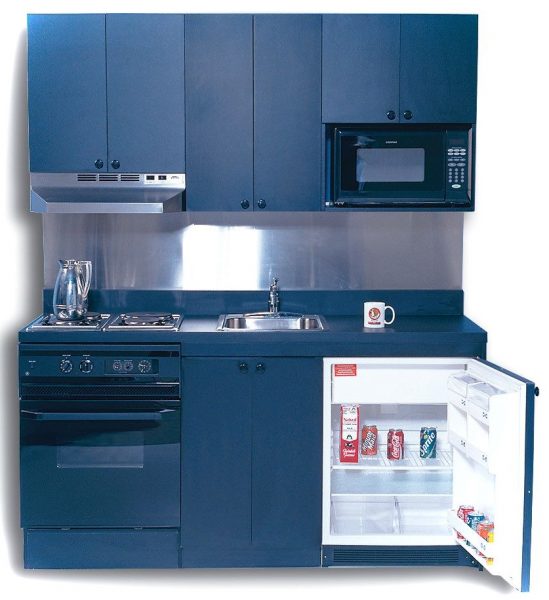 Acme kitchenettes compact (72 Inch Width / 24 Inch Depth). Equipped with 4 Electric Burners Oven, Laminate Countertop, Sink, and 6 Cu Ft Compact Refrigerator.
Image-Source: ajamadison.com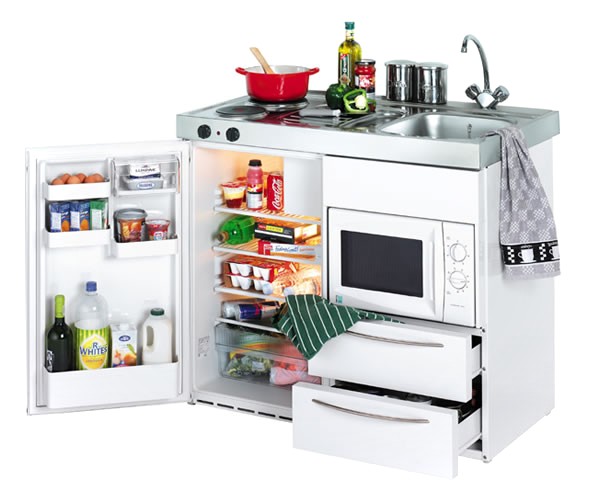 Mini Kitchenette for Residental from TinyKitchen.co.uk. Built-in 900mm width with Stainless Steel Sink Top, Refrigerator, and Hot Plates with the timer. This is so simple, sleek, stylish, and above all incredibly practical way to include a food preparation area into your design scheme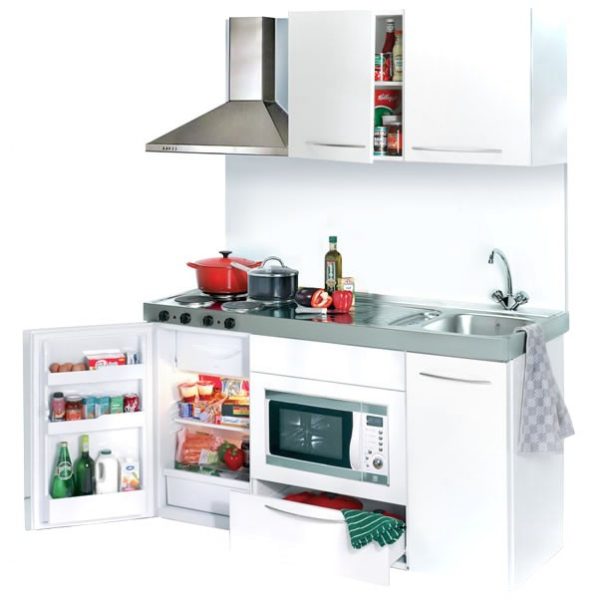 It's also available in the 1500mm platinum version. Feature: Stainless Steel Sink and Worktop, 2 Standard Hot Plates, Liebherr Refrigerator, Fan Assisted Oven, Extractor Hood, Pan Drawer & wall cabinets.
This small 1500mm wide kitchen will turn an often messy meal preparation area into a tidy functioning space

Image-Source: TinyKitchen.co.uk
Recommended Post: Small Kitchen Ideas (You'll Love it)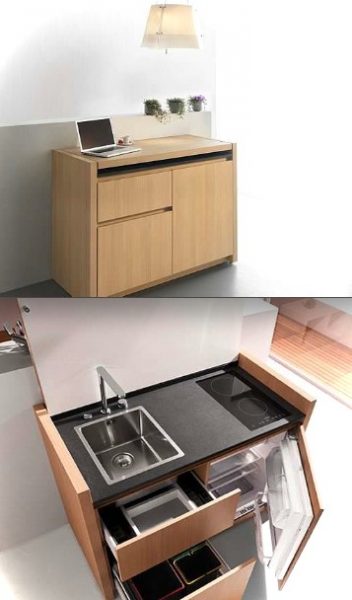 Kitchoo Cuisine K1 is an all-in-one mini kitchen that serves functions usually occupying half of a standard-sized kitchen.
Packs a punch in the form of Two induction burners for cooking, an integrated fridge and freezer, a telescopic tap/mixer, a small dishwasher, and more.
This design is the definition of compact.  As optional you may add an integrated dishwasher and trash compartment as add-ons
Image-Source: kitchoo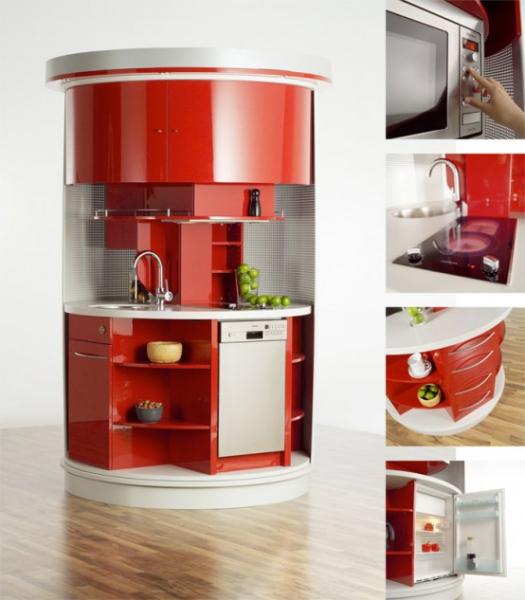 The Circle Mini Kitchen from Compact Concepts is made to be placed in the center of a room. Built with fixed rear wall and sliding doors (180° opening) which incorporate everything from the kitchen sink and dishes to microwave and dishwasher. The kitchen is fully circular and you able to access all appliances by turning the inner ring.
No annoying doors in the way while working in the kitchen, no deep cupboards. Available in a range of finishes with all kinds of customizable gadgets, this mini kitchen for small spaces starts at $6,500.
Image-Source: compact-concepts.com