37 Square Meters Apartment With Moving Wall Design
Architecture Studio MKCA has designed a revolutionary smart apartment that transforms its space throughout the day. By using a mechanized moving wall design, it enables the apartment to switch between room configurations at the touch of a button.
From holding a queen-sized bed and plenty of storage to allowing space for an office and living area, dining area for four and even having room for entertaining, this apartment is incredibly versatile and functional.
Not only that, but its modern construction and focus on flexible use truly make it stand out as one of the most innovative apartments available today.
Mechanized Moving Wall Design Home Tour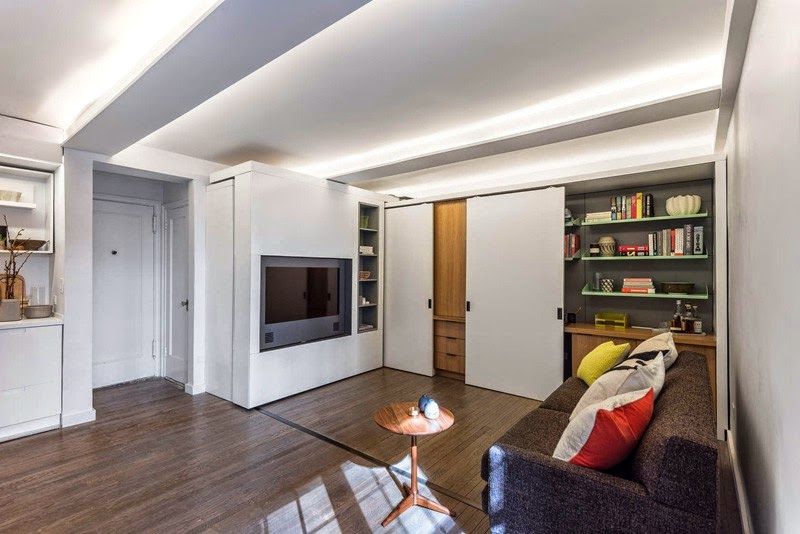 During the day, sliding wall stacked to the wall allows for more space in the living area. This room provides many wonderful benefits – acting as a useful entertainment center that houses everything needed for an enjoyable night in, including the television and speakers.
Having this extra space provides added comfort while still keeping your home organized and tidy. With such flexibility, this multi-purpose wall can provide peace of mind to those who want their living area to have everything it needs without taking up too much space.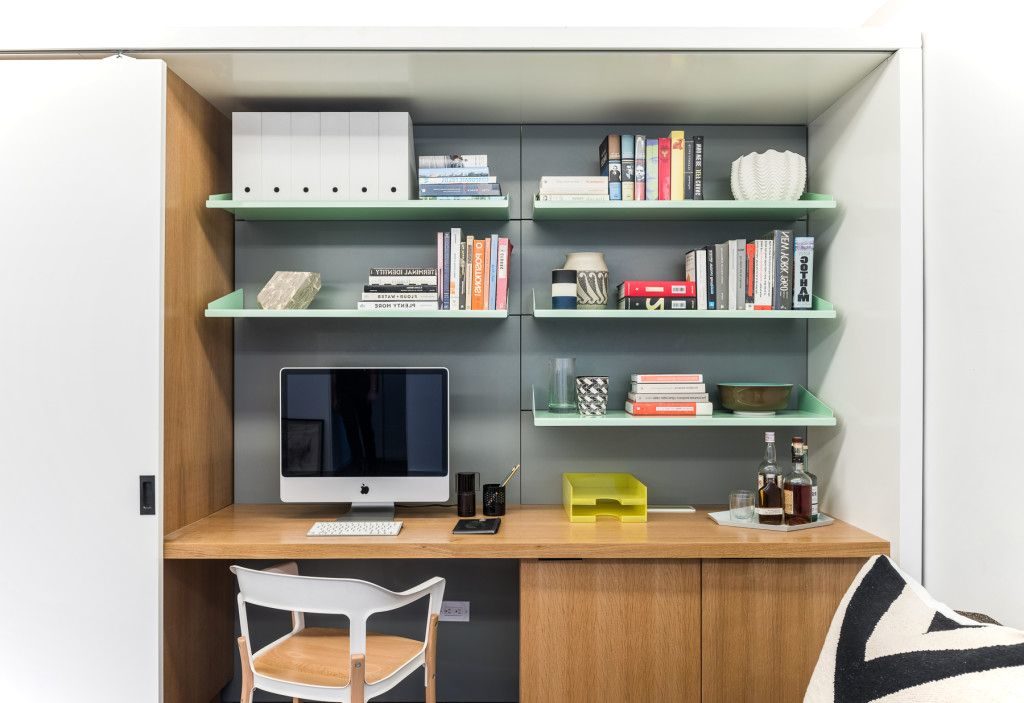 Despite limited in size, the apartment bring all the elements and functions necessary for comfortable living. Including the small home office. The vertical shelves also give stylish looks and provides more storage.
In Depth With Moving Wall Design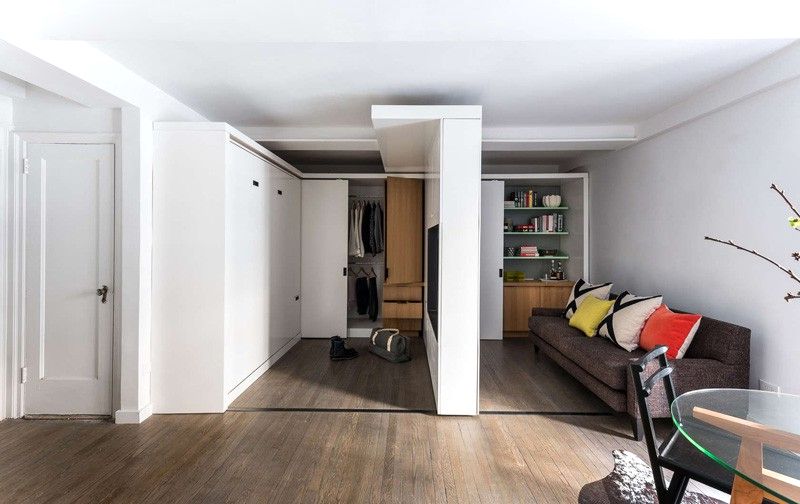 The movable wall design definitely bring attraction into the apartment and seamlessly glides from one end of the room to another. This sliding wall helps delimitate the daytime and nighttime but, at the same time also reveals a closets with built-in drawers and clothing storage.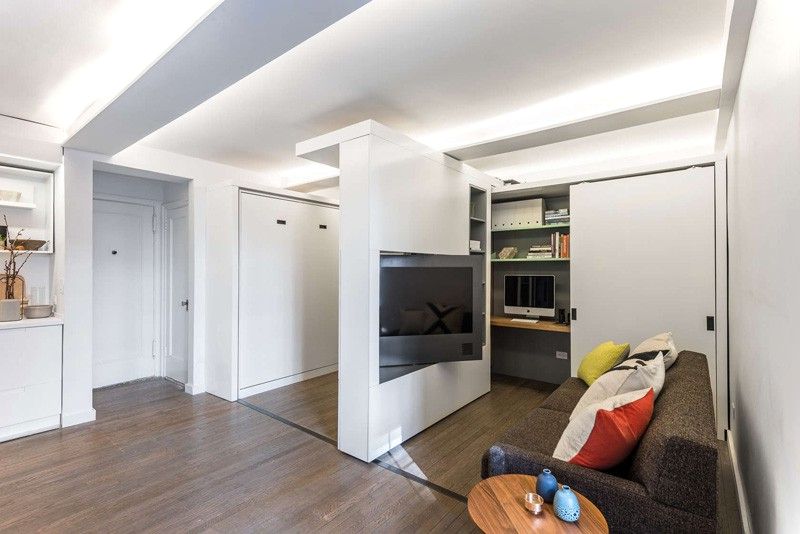 The tv rotate 180 degrees so you can enjoy a movie on the couch or in bed – how practical is that?!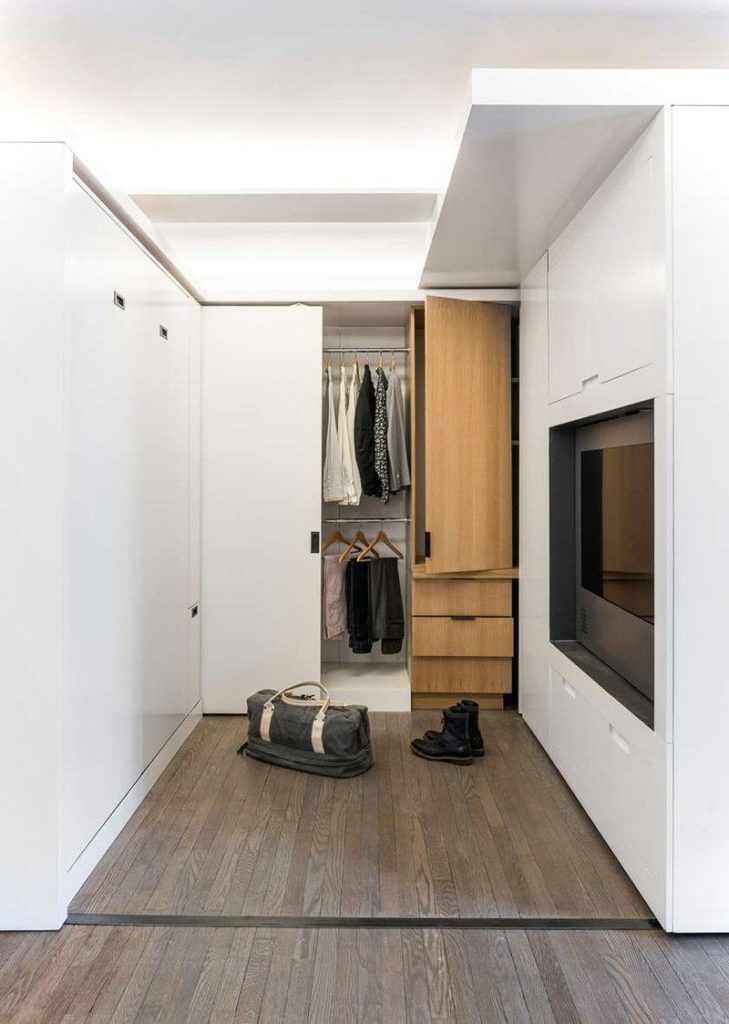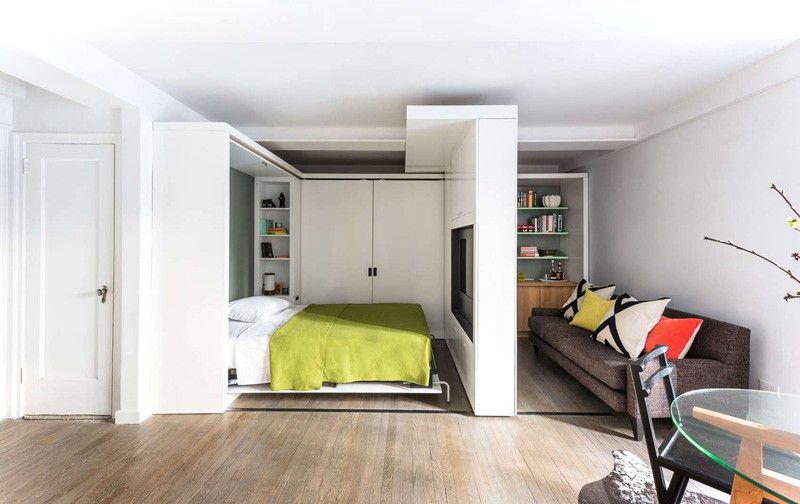 Murphy bed (Vertical Folded Bed) revealed when the wall slidded to couch side. In this case, The Murphy Bed perfectly integrate with apartment moving wall design and layout.
Also Read: Felony Friendly Approved Apartments Near Me 2023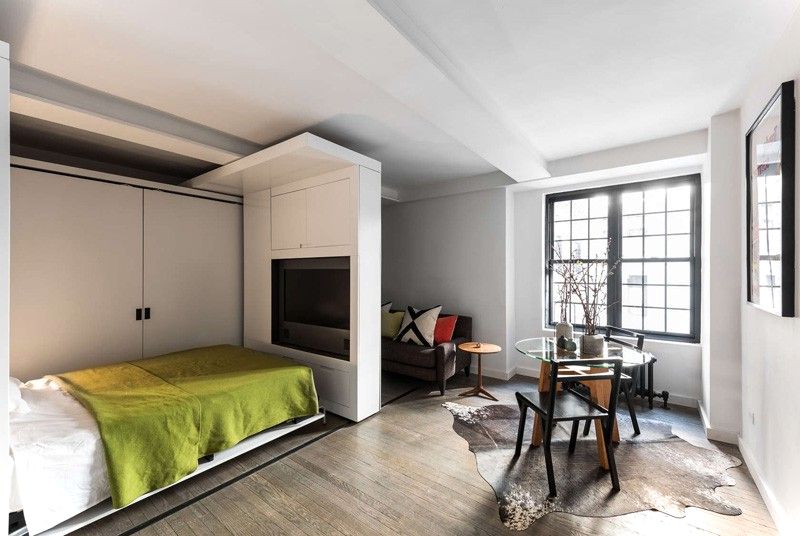 When the bed is extended, the sleeping area occupies a part of the couch and working space. A built-in nightstand adjacent to the headboard can accommodate a reading light and alarm clock offering the basic features for this portion of the apartment
On the other side is an open area with a dining table with two seats near large windows. Although small, this area feels open, fresh and rich of sunshine.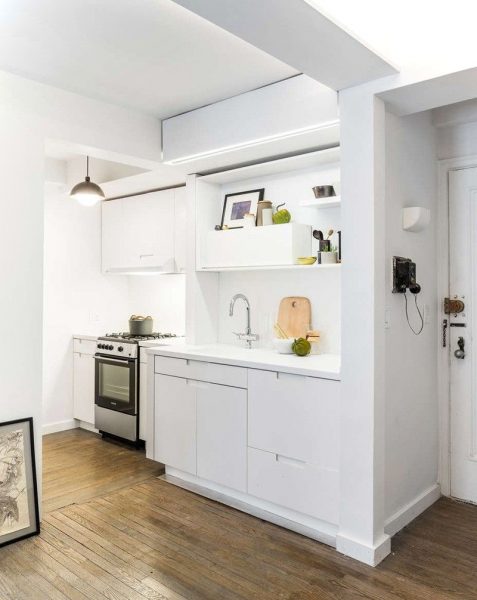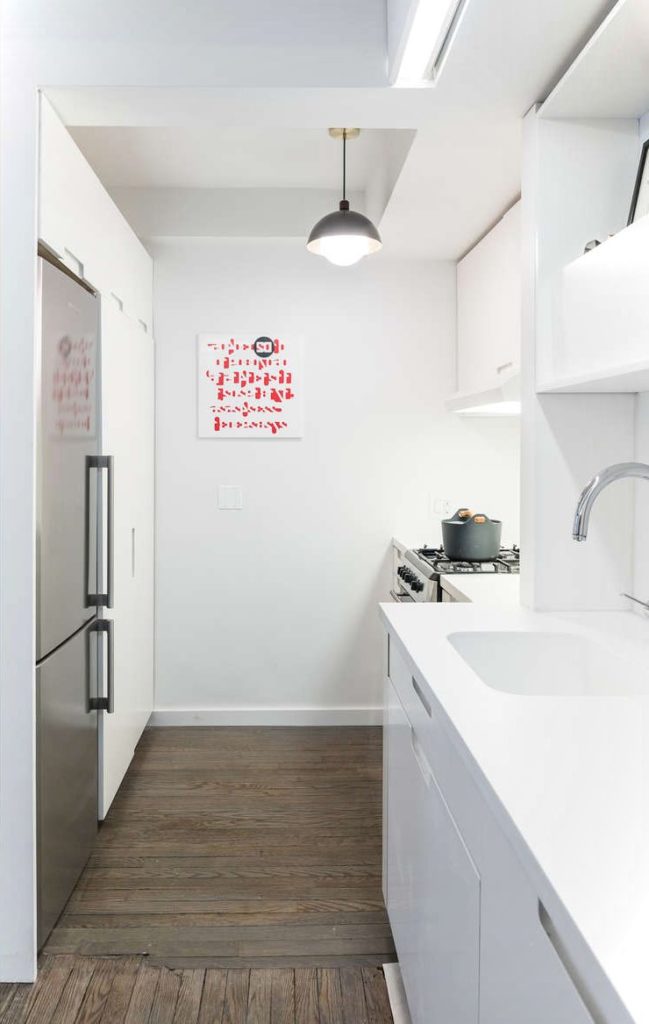 Taking full advantage of the available space, the kitchen was expanded to include lots more countertop area complete with a cabinetry sink and storage. To maximize visual spaciousness, it features all-white paint throughout – including for its burried refrigerator!
Also Read: Small Kitchen Ideas For Small Apartment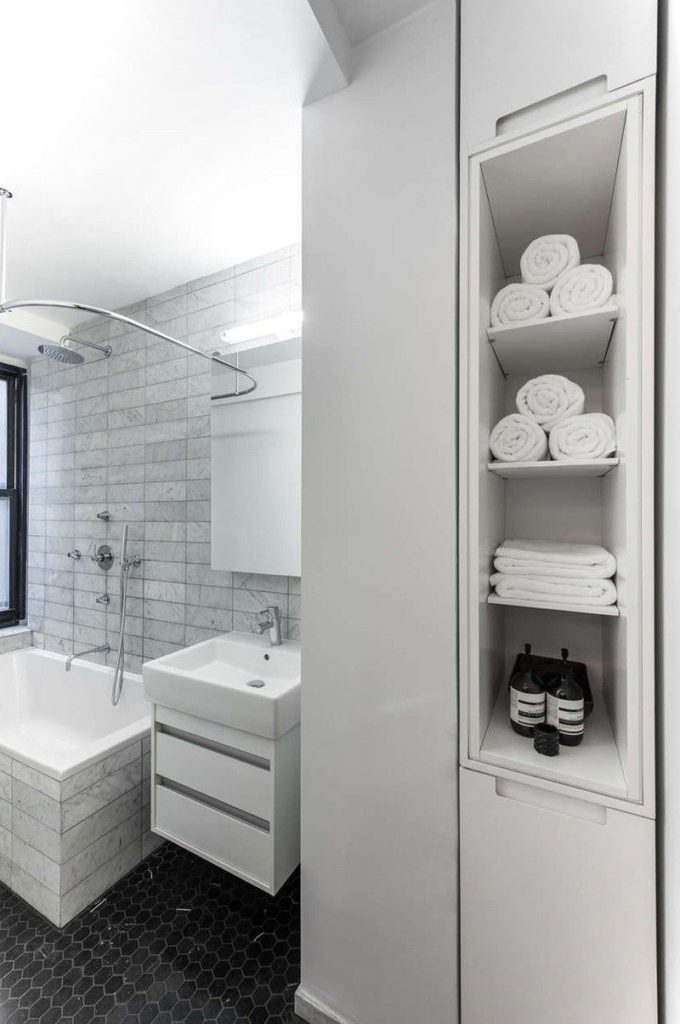 The bathroom features modern fixtures like a laundry hamper cabinet and pocket door, plus open shelves for storing all the essential supplies needed to keep things sparkling clean.
Final Words
The 37 Square Meters Apartment With Moving Wall Design is a great example of how to make the most out of limited space.
Its innovative design allows for flexibility and creativity, making it an ideal solution for small apartments or studios. The wall can be moved in various configurations depending on the user's needs – whether they need more living space, storage space, or both.
This type of creative thinking provides a unique opportunity to maximize the potential of any living environment regardless of size while also creating a comfortable and stylish atmosphere.
If you're looking for ways to get creative with your own apartment design, this moving wall concept could be just what you need!