Need inspiration to create attractive kitchen but only needed little spaces? Then please keep looking, because in order to give you ideas to do that we collect some interesting small kitchens which are quite thoughtful, elegant but also comfortable. By the way, here are some small spaces for kitchen solutions for that might help you to build your dream kitchen.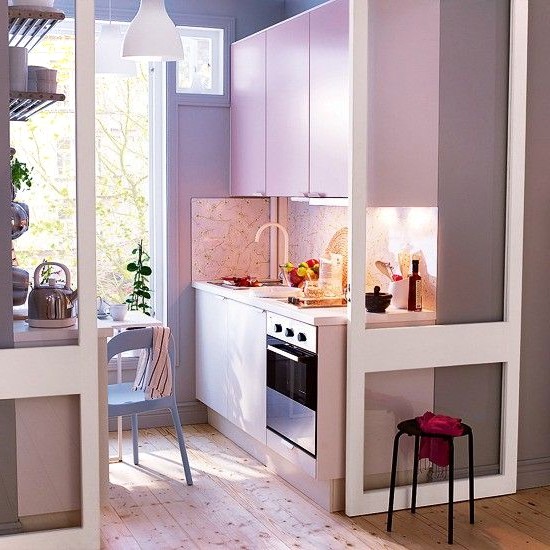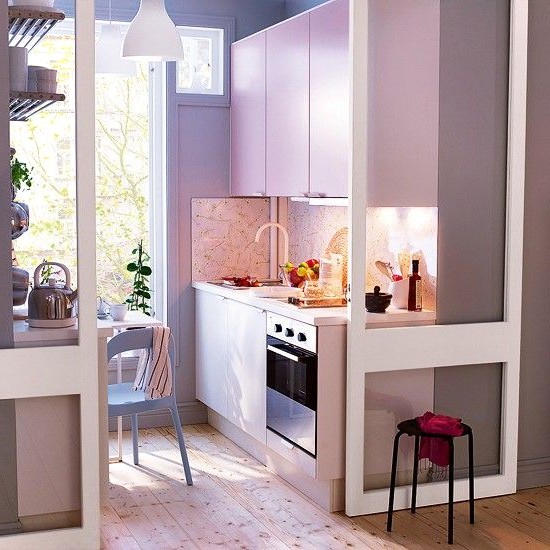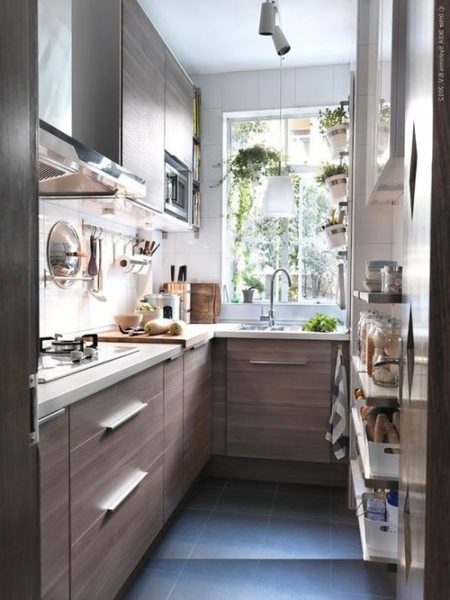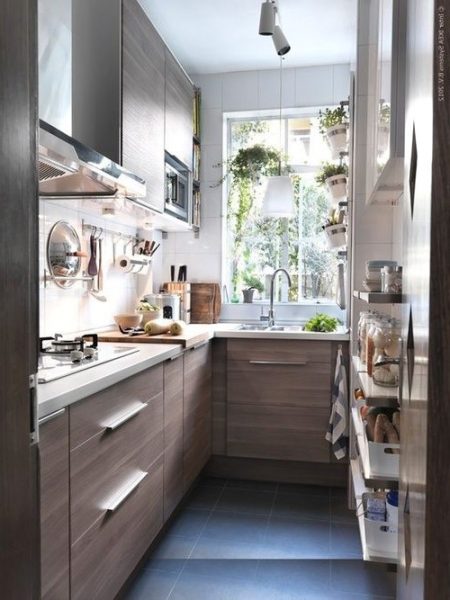 Baeautiful Small Kitchen with big window. Bring fresh air and natural light that might boost your mood while cooking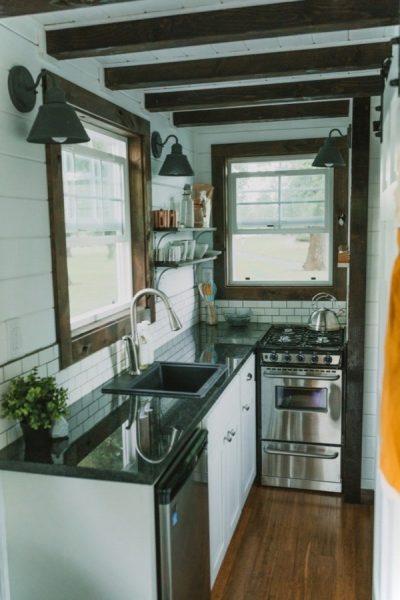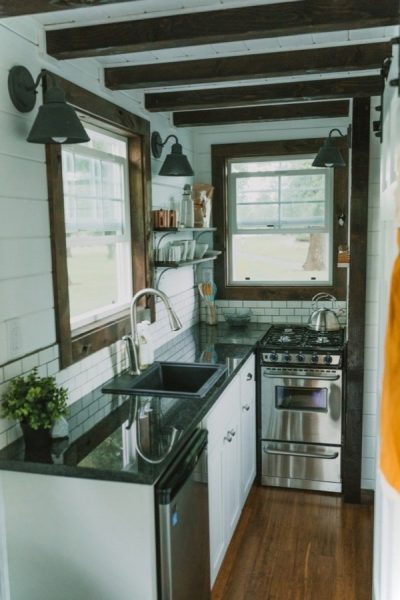 This kitchen originally made for trailer home. But you may get some insight  when look at this glossy design.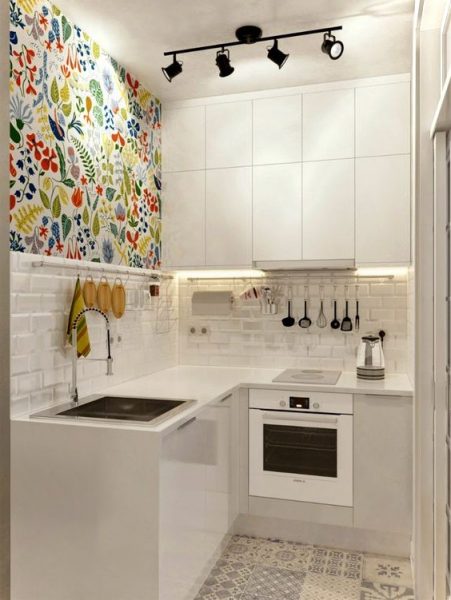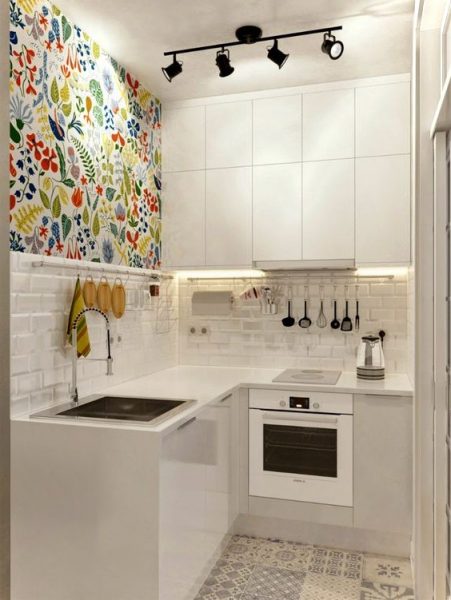 Very minimalist small kitchen with pure clean white colors theme. Simple is beautiful.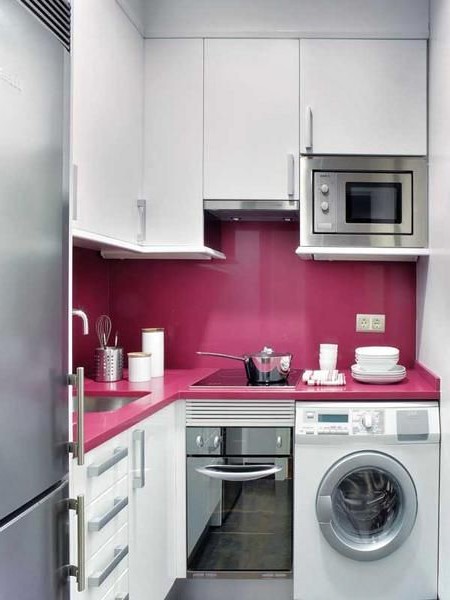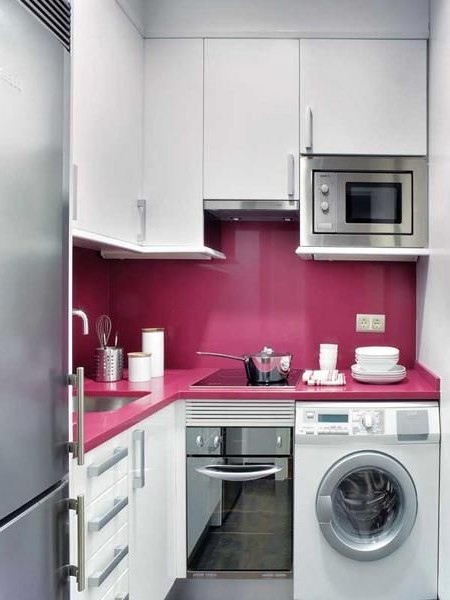 No reason to feel sorry about a tiny kitchen because it also has its advantages and more cozier. You won't find any difficulty to find something because everything's reachable.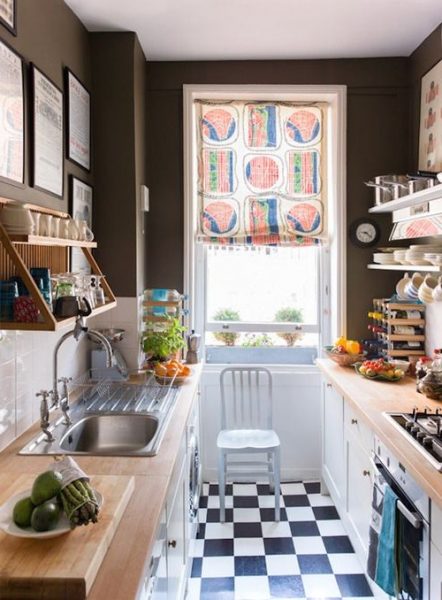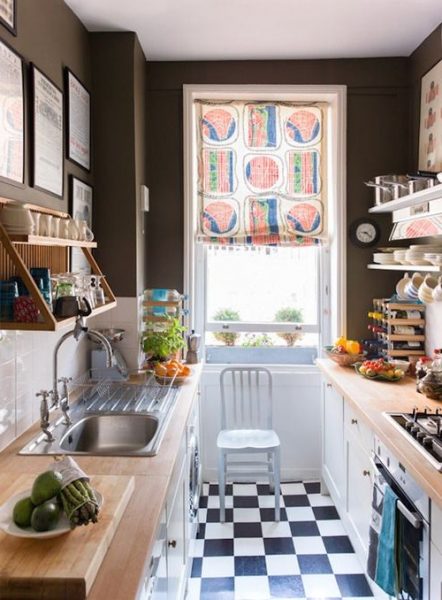 Play in chess board pattern floor are simple ways to bring some character into your small kitchen. Just lay down another rug pattern to remodelling the looks.
Image-Source: Remodellista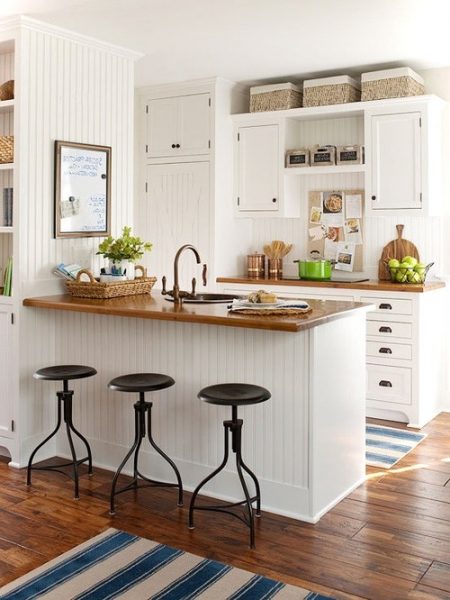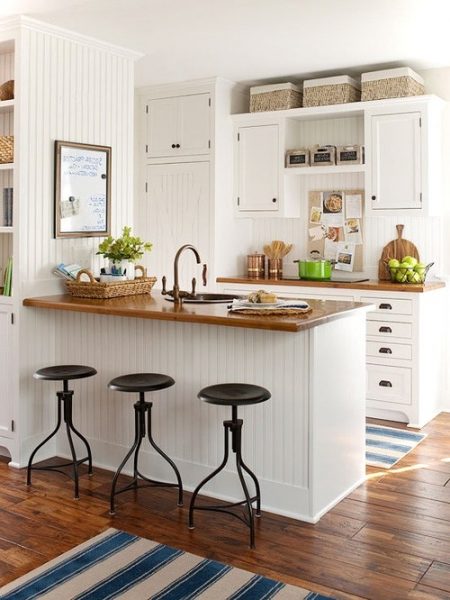 The vertical pattern of the white wooden panels colors make space feels bigger, elegant and looks clean.
Image-Source: elledecor.com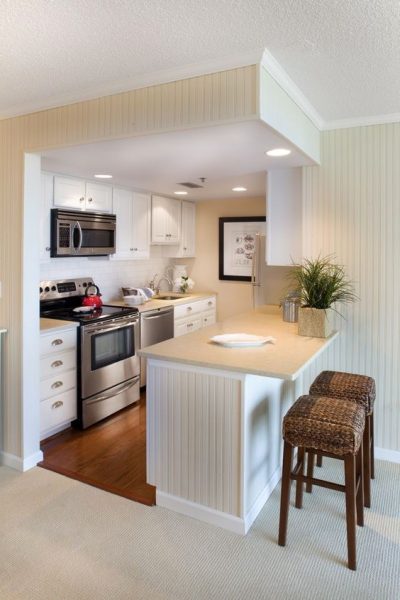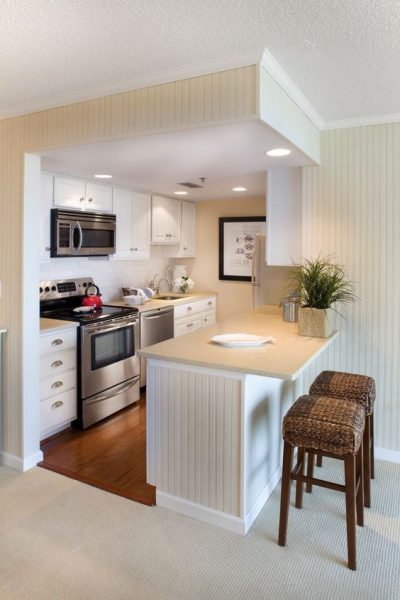 Small but perfect for this beach front condo kitchen and bar – designed by Kristin Peake Interiors
Image-Source: Kristin Peake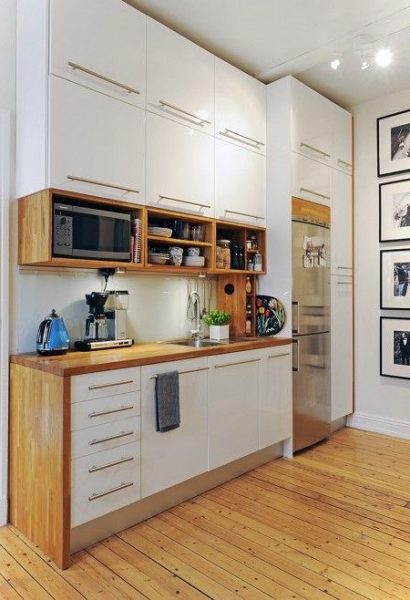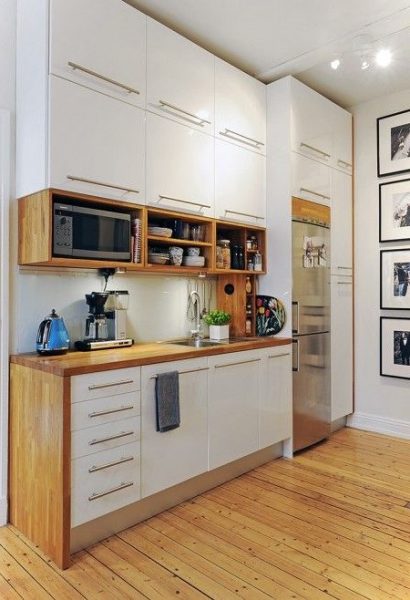 Maximize very inch of your spaces into functional storage. Add wood element into the sets to match your wooden floor.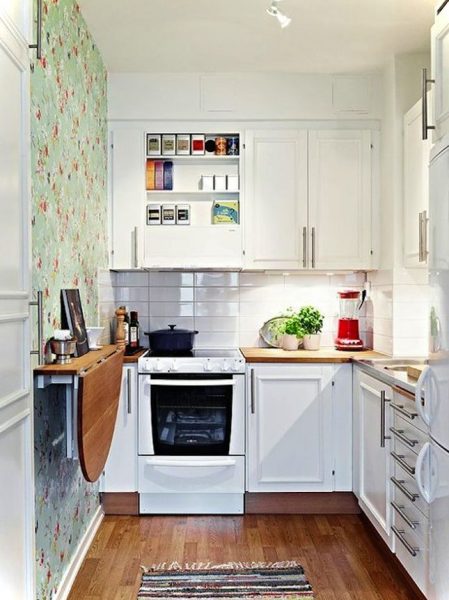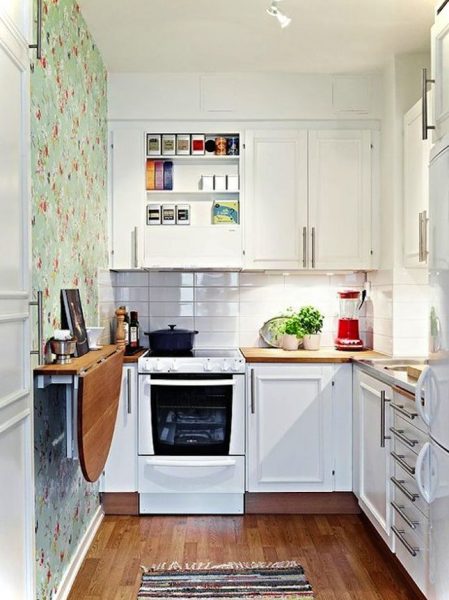 Beaytiful Small Kitchen with drop-down table that can be used as a handy breakfast nook or just a ectra shelf counter space or displaying fresh flowers.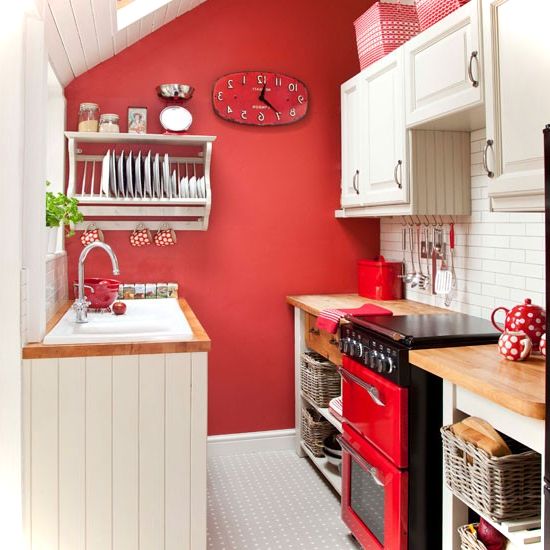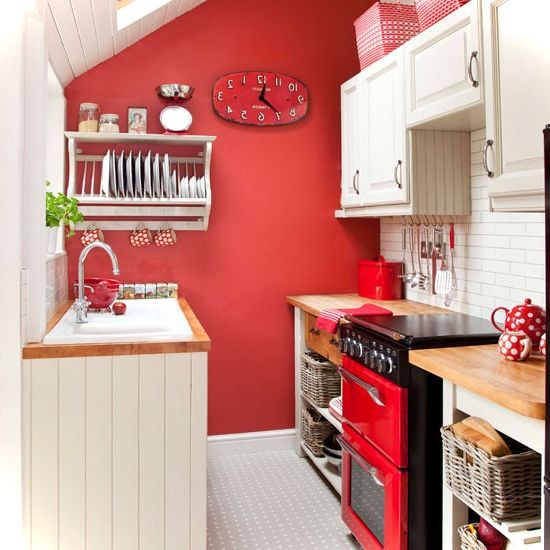 Bold color that make your guest to questioning ..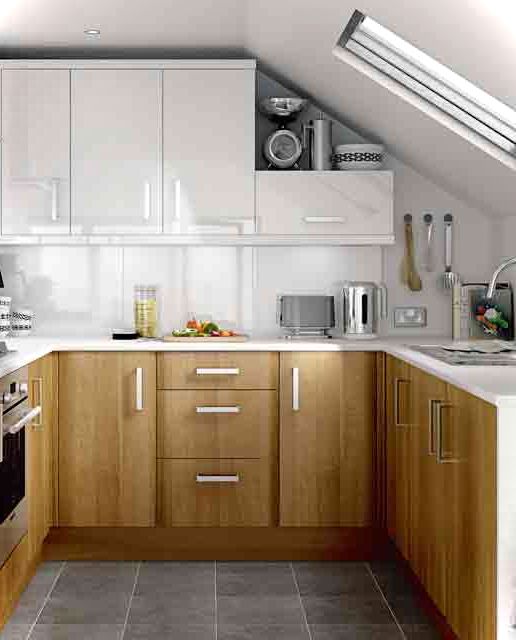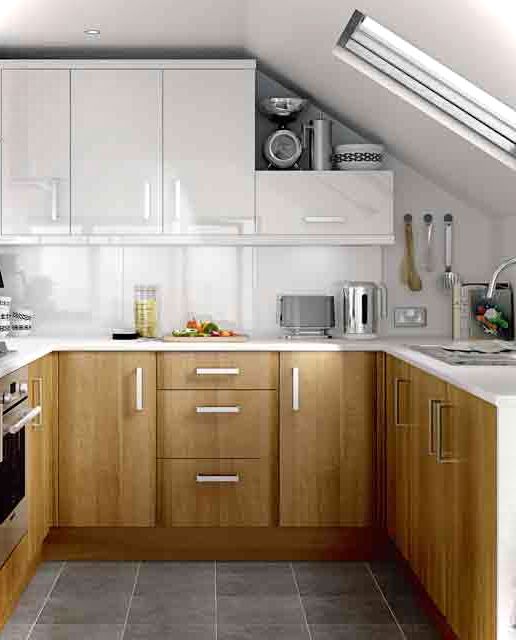 Slanted ceilings are no reason to panic. In fact, they add a creative touch to the space and make you more resourceful in planning thestorage space and shelvings.