10 Outdoor Landscaping Ideas to Overhaul Your Outdoor Space
Is it time to prettify your front or backyard again? Are you looking for awesome outdoor landscaping inspiration to revamp your yard? 
In the year 2020, the country saw a 200% rise in outdoor landscaping activities. It was thanks to the extra time people had to spend at home in lockdown.
If you want to create a project for your outdoor or patio area, here are some redecoration ideas.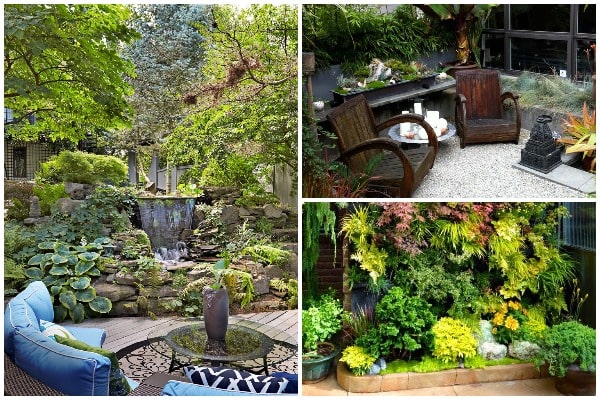 1. Mid-Century Modern Outdoor Landscaping
Mid-century modern design uses neutral colors and incorporates organic and geometric shapes. It also focuses on function over form, which means less ornamentation and smart use of space. Try following and emphasizing the lines of your property.
Let the grass grow in out-of-the-way spaces. You won't have a limit to the types of materials that you can use in your mid-century modern patio. Focus on keeping the view open and unobstructed, especially from your lounge area.
2. Vegetable Garden in the Backyard
Do you want to try your hand at growing vegetables and herbs? Use your outdoor space to create a beautiful and functional vegetable garden. You can plant right onto the soil or use raised boxes to add varying levels to the garden.
Be creative with the way you arrange your vegetable garden rows. Make sure that they're running in the direction where they can get the most sun exposure. Don't forget to add paths between the rows where you can walk through without stepping on the soil.
Also Read: 5 Reasons Why Landscape Designing Is Important For You
3. Geometric Barbecue Area
The winter is finally over, which means you can now enjoy barbecue nights in the backyard. When you redesign your backyard, keep in mind the dining area and grilling space. It's also nice to have a beverage rack nearby.
Don't forget to make the most out of your outdoor landscape lighting. Keep your lighting focused on the dining and grilling spots. For daytime grilling events, add a pergola, shades, or awning to protect everyone from the sun.
4. Circle Garden
Lines aren't the only elements you can use to draw the eye towards your yard or garden. You can also use circles to create depth and direction. You can create a small circle garden in the middle of the yard and let everything else around it echo it like waves.
You can also add several stylistic circle gardens in your yard to line a curving pathway. Cobblestones are great for circular or curved pathways. If you want an energy-efficient garden, you can even add outdoor solar landscape lights to create highlights.
5. Japanese Garden-Inspired Backyard
Zen gardens can give you a more powerful sense of peace and can even push you into contemplation. This backyard design makes your artificial outdoor landscaping look like a Zen garden. Take inspiration from Buddhist, Taoist, and Shinto philosophies.
Also, keep the four essential elements present in your garden. Those are:
Rocks

Water

Plants

Ornaments
Arrange them to create asymmetry, enclosure, and balance. You can also add bridges and bamboo as symbols.
Also Read: 134 Sq. Ft. Japanese Tiny Tea House Built Under $34,500
6. Desert Oasis
As the summer draws near, the rising temperatures can make it feel like you're in a desert. Going to your backyard can help you cool down and relax more. It's also a great place to spend time in when the nights are cooler and breezy.
Place climate-appropriate flowers to add life and color to a warm garden. Placing the best beach pebbles and other stone bits can help enhance the desert oasis theme. Don't forget to add certain key water features to make your desert oasis feel and look cooler.
7. Rustic Landscaping
The city life can feel too overwhelming, crowded, and fast-paced. When you get home, you'd want your outdoor landscaping to greet you with opposite features. A garden with rustic landscaping can make you feel lighter, relaxed, and even isolated.
Try adding a natural stone patio, stone slab steps, or other rock features around the garden. These rock features can be a waterfall cascading over a rock face or a stacked slate fireplace. Focus on creating a rugged, unassuming, and natural look.
8. Water Feature-Focused Garden
Being in a garden or nature-filled yard for 30 minutes can help you relax and de-stress. You can increase your garden's de-stressing potential by adding water features. The sound or appearance of water alone can make you feel calm, cool, and relaxed.
Some great ideas include adding a koi pond, a water fountain, and a birdbath. You can even install a small stream to run across your garden and by or under the walkway. If you already have a pool, you can enhance it by adding decorative stones around it or plants behind it.
9. Romantic Rose-Filled Patio
If you're a romantic or lover of roses, filling your patio with roses is an excellent move. You even have the choice of picking from over a thousand colors and types of roses. Your outdoor rose patio can look like a romantic dream or an English rose garden.
Remember that caring for roses is labor-intensive. Make sure you have enough outdoor landscape supply of water and pesticides. Don't forget to keep pets and kids away from the roses' thorny stems, too.
10. Southwestern Landscaping Inspiration
Are you a big fan of the Old West or cowboys? Or are you a desert cactus enthusiast? If you like the desert life, try bringing a taste of it to your backyard or patio.
Instead of the typical evergreens and peonies, try planting cacti and succulents. If you can get your hands on scrub trees and rose cacti, go for it. For a desert sunset look, stick with a color palette with lots of neutrals, gold, purple, and dusty rose.
Don't forget to add Western-themed furnishings and accessories. You can customize your outdoor bar to look like a wagon. Stick with the rustic styles, like leather chairs and wooden tables.
Refurbish Your Outdoor Space With These Ideas
These are our top ten outdoor landscaping ideas for your perusal. We hope you gained some inspiration from this post on outdoor landscaping. 
Do you want to keep reading more posts on outdoor design and landscaping? Do you want to check out our other ideas on how you can renovate your yard? Consider reading our other guides for more tips and information like this.