Vinyl siding is one of the most popular siding options for homeowners. In 2019, vinyl siding accounted for 25% of all exterior wall material used in new homes. 
But why is vinyl siding so popular? And how can you choose the best vinyl siding installation company? 
In this guide, we'll go over the top five benefits of vinyl siding installation for your home. By the end, you'll understand why vinyl siding is the most popular choice for homeowners across the world.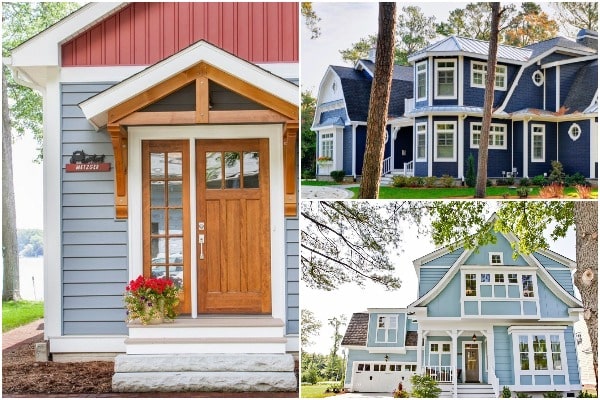 Almost Maintenance Free
One of the biggest draws of vinyl siding is its low maintenance requirements. Because vinyl siding colors are molded into the material, it doesn't require scraping and repainting. 
New vinyl siding is formulated for brighter colors. This means it can provide a better color selection that doesn't fade over time or look plasticky. 
The only thing required to keep the vinyl siding clean is a good wash with the garden hose. If you end up with stubborn stains, household products like dish detergent and white vinegar can be mixed to form an effective cleaning solution.
Also Read: Blue Vinyl Tiny Trailer House Has All Comfort
Low Lifetime Cost 
Another benefit of getting a vinyl siding installation is the low upfront cost. Vinyl siding cost is significantly lower than most other siding options. 
With absolutely no effort or cleaning, vinyl siding can last you up to 60 years. With proper cleaning and occasional maintenance, it can last upwards of 100 years. 
No other siding option can boast this kind of longevity. 
In addition to this, selecting energy-efficient options can reduce your energy bill. This further contributes to vinyl siding's low lifetime cost. 
Also Read: 5 Simple Home Improvements that Give Your Home a New Vibe
Energy Efficiency 
The best vinyl siding options improve your home's exterior insulation. It helps reduce heat and cold transmission from the outdoors. 
This lowers your home's heating and cooling requirements. This is especially important during the coldest weeks of winter and the hottest days of summer. The end result is significant savings on your utility bills. 
The reduced required output from your HVAC system also helps reduce the everyday strain put on it. This can help prolong your HVAC's service life and save you money on potentially expensive repairs. 
Versatility 
Vinyl siding is an incredibly versatile material. It can take on just about any profile, shape, or texture depending on how it is molded or extruded. This means that it can adjust to fit any homeowner's aesthetic. 
Some vinyl siding is made in the traditional clapboard style. But it can also be made to mimic board and batten, wood shakes, and unique styles like scalloped siding. 
Few other materials can provide this kind of versatility and customization. Vinyl siding installation gives you the freedom to select the style that best suits you and your home. 
Eco-Friendly 
Vinyl is a type of thermoplastic. That means that it can be recycled repeatedly without deteriorating. 
Its long lifespan makes it one of the most sustainable building materials available today. If you are looking to remove old vinyl siding, make sure to recycle it properly to have the lowest possible impact on the environment. 
If you're looking for more information about the benefits of vinyl siding, check out Heins Contracting. They offer vinyl siding installation services in Madison, WI, and have a website chock full of useful information for homeowners. 
Get a Vinyl Siding Installation Quote Today
Vinyl siding is popular for a reason. It is one of the most versatile, cost-effective, and eco-friendly siding options for homeowners.
If you're ready to select a siding for your house, check out your local service provider for vinyl siding installation today. Don't forget to browse around the rest of this site for our latest articles.