The Top 5 Advantages of RTA Cabinets
Ready-to-assemble cabinets, or RTA for short, can be the ideal solution for remodelers. They offer a perfect compromise of customization and affordability to designers looking for quality without breaking the bank. With a vast selection of cabinets online, you should be able to find the perfect RTA cabinet for your project.
Make sure you stick to high-quality options – try trusted kitchen cabinet companies like The RTA Store, Fabuwood Cabinets, and other RTA specialists. Here are the top five perks of RTA cabinetry.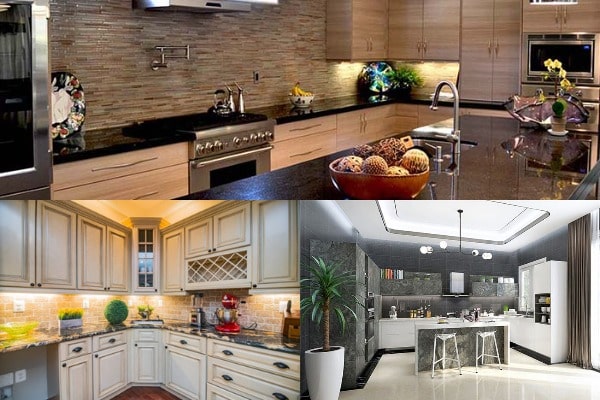 You Can Customize RTA More Than Pre-Assembled Cabinets
RTA cabinets give you a wide selection to choose from, as far as styles and colors. You can piece them together efficiently and effectively, much more so than pre-made cabinets.
When you buy a pre-made cabinet at the store, you get what you get, and it may not be exactly what you were searching for. RTA cabinets offer you a variety of customization options to tailor to your vision.
Far Cheaper Than Custom Cabinetry
High-end kitchens often incorporate custom cabinets, and they can look amazing. However, that price tag is eye-opening, too. With RTA cabinets, you still get the quality you want, but at a price, you can afford.
Also Read: How to Give your cabinet a second life
They're not as cheap as pre-made cabinets, but they're nowhere near as expensive as custom versions. With all of those savings, you can pile money into other parts of the kitchen to help achieve a complete remodel – instead of spending your entire budget on just the cabinets.
Speedy Shipping and Quick Timelines
Ordering custom cabinets is a slow process. By the time a professional custom-builds your unit and ships it out, your remodeling project may be significantly delayed. RTA cabinets ship to your door much more quickly.
With ample inventory, cabinet companies can process and deliver your order within a week or two. Online companies, especially, have the ordering and delivery system down to a science.
RTA Cabinets are Easy to Put Together
If you are handy, RTA cabinets can be a cinch to assemble. Not many tools are needed, and the process often takes less than half an hour to complete.
Also Read: Undercounter Refrigerator For Modern Kitchen
That being said, many homeowners want perfection and don't want to mess up the assembly in any way, so they hire professionals. Even if you go this route, the total cost is much more affordable than custom cabinetry, and you'll see a much quicker turnaround.
Ever-Improving Quality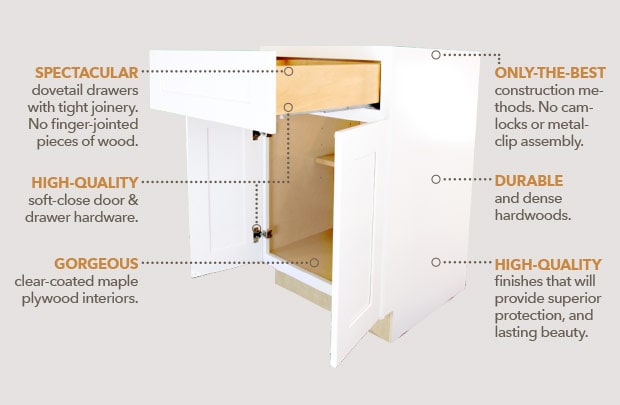 RTA cabinets have an advantage over pre-assembled versions: their quality. The pre-made models you'll find at retail stores are often inferior to any RTA cabinetry you will come across, especially at reputable sites. While pre-made cabinets may include cheaper materials like particleboard, the good RTA models use hardwoods, dovetail drawers, and exceptional joinery.
Custom cabinets use an all-wood approach, in general, and you can find RTA cabinets with the same makeup. But again, you'll save much money going with the RTA version over the custom one, and with a similar quality of craftsmanship.
RTA Cabinets – the Right Choice for Many
RTA cabinets provide remodelers a balance of quality, affordability, and versatility. While you can save money buying pre-made cabinetry, you will likely get a low-quality version.
Also Read: 10 Multifunctional Kitchen Island Ideas
On the other hand, you're probably blowing your budget with a custom cabinet. Choosing RTA models gives you the ideal path to a successful project.