How to Give your cabinet a second life
Cabinets are used as storage space in all parts of our home—may it be for food, equipment, silverware and dishes, toiletries, medication, clothes, and many more. Apart from its main purpose, cabinets also contribute significantly to the overall appearance of the room.
We use our cabinets every single day which gradually contributes to its wear and tear. And eventually damages the appearance and affects the functionality of the cabinets.
Back in the day, your only alternative was to either repair or replace any worn out, broken, scratched, or gouged cabinets. Now you can have another option called refacing, which we will further discuss in the later parts of this article.
Signs That It Is Time For Change
Brand-new cabinets appear as if they can last for a very, very long time; and they should be. 
Cabinets are one of the longest-lasting furniture according to a survey by the National Association of Home Builders. The survey shows that high-quality cabinets can last up to 50 years on average. This means that the quality of wood is a factor that will determine the amount of time they will last.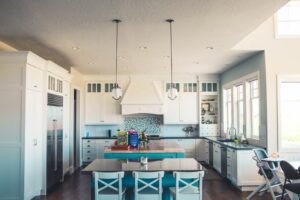 But how about when it's no longer flattering to look at or serves its purpose? Is it time for a change? To help you, here are some of the signs to tell if your cabinet needs a second life:
The cabinet structure is beyond broken

It changes the

architectural details

or design of a specific room in the house

The cabinet smells moldy, musty, or downright bad

The wood starts to warp

The cabinets do not open or close properly, or is noisy

The wood starts to change its original colors

The overall function is already frustrating
So, if you are seeing or experiencing any of the signs, it's time to decide: will you repair or reface your cabinets? You can expect this to be a big—and costly—decision but the right decision can save you from spending more money, time, and effort in the long run.
Will The New Cabinets Kill Your Budget?
If the damage of your cabinet is beyond repair, then it's time to consider a replacement.
The thing is, new cabinets can take up almost 50% of your budget for a refurbishment expenditure. On top of that, replacing your cabinet especially in your kitchen means you won't be able to use the better part for a week or two. You have to be fully committed to the cost and the time.
Then again, even if you purchase new cabinets you still can't prevent the same problem from happening again unless you deal with the main reasons why your cabinets have worn out beyond repair.
Also, if you're going to take this path, I suggest you get estimates from sources such as independent contracts or home improvement centers. I prefer to work with local home improvement companies because you can negotiate on the price while developing the architectural details.
Repair or refacing; which is better?
Cabinet refacing is replacing just a part of the cabinet (doors, drawer, handles, fronts, hinges, etc.) that has damage. Cabinet repair, on the other hand, is preserving and using the same materials to fix any damages on the cabinets.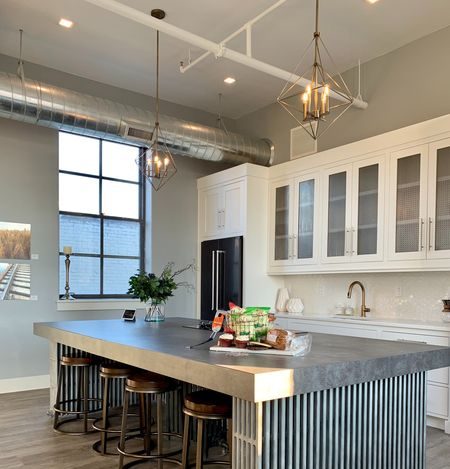 The process for these two usually follows this order:
First, remove the cabinet doors, drawers, and fronts (the rest of the drawer boxes should remain intact).

Second, cover the cabinet sides and the front portions of the cabinet boxes either with natural wood veneer or RTF (

Rigid Thermofoil

).

Third, install new doors and drawer fronts. 

Fourth, you can also install new hinges, handles, drawer pulls, and other types of fixtures if necessary.

Lastly, you can add optional accessories, such as crown molding, glass panels, lighting, or storage accessories.
For cabinet repair, it would entirely depend if the existing hardware is still in good shape that you can reuse them. It is also eco-friendly because the only items that get trashed are cabinet doors and drawer fronts.
Nevertheless, if you opt for either reface or repair, you can save up to 50% of the price of brand-new cabinets. The duration also takes a week or less compared. So, if you have extra time, patience, the necessary veneering tools, and a knack for precision, you can save money by tackling that cabinet on your own.
Bottom line is, make sure that your decision is something that you are committed. Who doesn't want new cabinets? If you have extra budget, go ahead and give your kitchen (or any part of the household) a full renovation. But if your budget is tight, then cabinet refacing or repair is the closest alternative to replacement available at this time.