Selling Your Home Fast: What You Need to Do
Have you decided the time is right to sell your house? Or are you planning a move, and the clock is ticking for you to sell and buy a house in another area?
Regardless of the reason, if you want to sell your home fast, you have options. Keep reading for some tips to help you with this goal.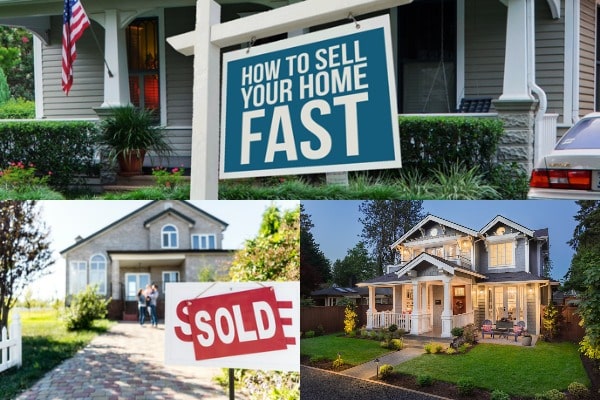 Choose the Right Price
If you overprice your home, it will scare potential buyers away. It will also result in your house sitting on the market too long.
Consider working with a real estate agent who can help you choose the right price to list your house. You may also want to find more information about selling to a cash buyer.
Have Professional Pictures Taken
Pictures are one of the first things a potential buyer will see when looking at your home. The photos you present to buyers can determine if they schedule a showing.
Quality real estate photos will highlight all the best features of the property. Hiring a professional who has taken real estate photos in the past is a smart move. They can ensure the pictures seem warm and welcoming.
Remember, the photos you offer potential buyers are essential, so make sure you get this right.
Also Read: 4 links to help you sell your home faster
Stage Your Home
Even if you have a house that would make the perfect "dream home" for someone, it doesn't mean you can slack when it comes to presenting it to buyers. Some people may be hesitant to purchase if you don't present your house in a good way.
Also Read: 5 Tips for Selling Your Home at Christmas
A quality agent will help you stage your home and property. Their efforts will help inspire buyers to make a purchase.
Eliminate Clutter
After you have decided to list your home, and before taking pictures, make sure you remove clutter. If needed, rent a storage unit or ask someone in your family to store some boxes for you.
Now is the time to remove all personal items from your home. If possible, clean out cabinets and closets, too. If you don't need something in the near future, get it out of your house.
The less stuff you have sitting around, the easier it will be for a potential buyer to see their belongings in the space. This is going to encourage them to make an offer.
Make Small Repairs
If you are trying to sell your house fast, you won't have time to make in-depth renovations. However, handling the various easy fixes around the house is necessary.
Take some time to fix loose tiles, tightening leaky faucets, and even paint the cabinets or walls.
Now You Know the Trick to Sell Your Home Fast
If you are interested in selling your home fast, it is important to keep the information above in mind. These tips will help you with this goal. We recommend https://dorrmat.com/ to help you sell your home faster.
If you are looking for more information about house and home, be sure to read some of our other blogs.