Moving into a new home is a stressful experience, but once you get unpacked and settled it is easy to start finding rooms that are in need of some improvement. It is not until you have lived in a space for a while that you can see the design and decor problems that don't suit your style.
Here are five simple changes you can make to a home, some of which won't cost you a penny, that will help you give your space a vibe and style that fits you better.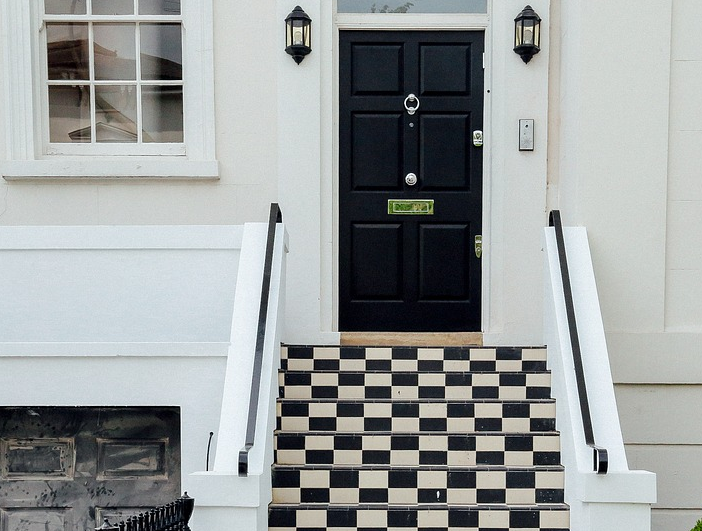 Get a New Front Door
Your front door is your home's first impression, and if something isn't feeling right, then the entrance is a good place to start.
A home's entrance is how your home says hello. It should welcome you and your guests and set the tone for the space inside. Finding the right front door for you and your property can have an immediate impact on how you see the space inside.
You can also try remodeling the garage door as it also counts as part of the front look. There are our recommended garage professionals that can help you fix your manual or electric garage, cable repairs, etc.
Give Your Home a Unique Look with a New Siding
Many of the materials used to construct homes in the past quickly become dated. Sometimes homes were constructed as quickly and cost-effectively as possible, with no thought or budget put towards style. Changing the sidings of a home, or adding sidings to cover a dated exterior, can revolutionize the look of a building.
Take on Your Driveway and Paths
Similar to your front door, your driveway and paths provide you, your guests, and visitors with the first impression of your home. Repairing or recovering a damaged or dated driveway is a must, but you can also change the look by lining your driveway with plants or even sculptures to give your home a fresh first impression.
Do a Little Landscaping Where You Can
Any garden space or yard can be given a complete makeover with some light landscaping, and you can even use the space to add a feature for you to use, such as a hot tub if you have space. Even if you don't have a yard or garden, adding potted plants and hanging baskets wherever you can add some color and texture to your home.
Reimagine Your Home Interior
You can make big changes to your interior spaces without spending too much money by taking a fresh look at your rooms and reimagining the spaces. When we first move into a home, things get put in place quickly, and choices are made under pressure. Re-evaluate each space and see what you can move, or take away, to bring the space to life and give you more functionality from your home. 
Also Read: 4 Trendy Colour for 2020 Interior Bedroom Design
Making a space your own is an important part of homeownership. No home has been designed with you in mind, so you need to make adjustments to your home suits your life. With these five changes, you should be able to give your home a complete makeover if you need to.