HVAC Services are critical to short- and long-term home improvement practices. They are central to your home and your family's safety, comfort, and cleanliness. So, keeping a schedule for routine HVAC services, whether repair or maintenance, will help keep your home safe and comfortable.
The primary, most crucial HVAC services are heating, cooling, and air quality. Learn more about these critical services and what you can do to keep your home comfortable in the long term.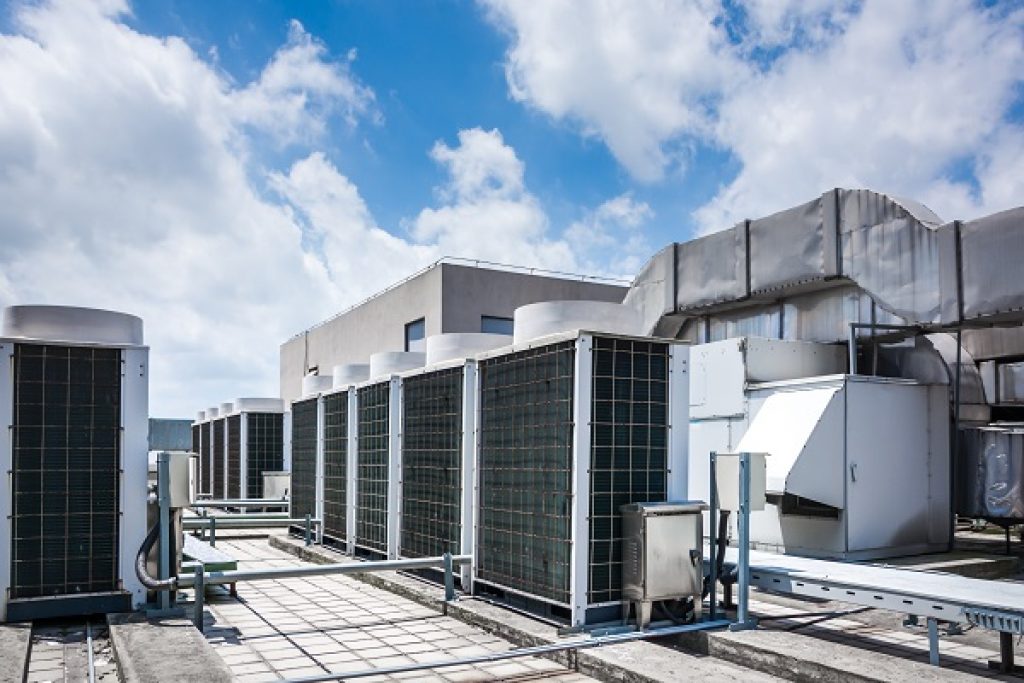 Heating Repair, Installation, and Maintenance
Every home needs a heating system that works for their needs and comfort level, from the Midwest to the West Coast. Fortunately, there are several options for heating your home, and the heating method you choose depends on many factors. Common ways to heat your home include:
Furnace
Furnaces are among the most common appliances used to heat residential homes. They are quiet, energy-efficient, affordable, and improve indoor air quality. Overall, furnaces are an affordable long-term investment.
Boiler
Like a furnace, a boiler is a comfortable way to heat your home and improve indoor air quality. They are also quiet, cost-efficient, and are known to offer a more consistent heat. Boilers are also more energy-efficient than a furnace, although there is a higher risk of gas leaks – so understand those signs just in case.
Heat Pump
Heat pumps are more energy-efficient than other options, such as boilers and furnaces. Nothing is burned at the energy source, so it doesn't use much more than a small amount of electricity. Heat pumps may be more expensive at first, but over time, a homeowner can save hundreds of dollars of year in energy savings.
Ductless Mini-Split Heater
Much like a heat pump, the ductless mini-split heater uses less energy because it works to warm one area or one room as designated by you. These systems are used for homes that don't have a duct system. Going ductless saves money, improves air quality, and installation is quick and easy.
Air Handler
Like mini-split systems, an air handler can warm or cool a room. The top benefits of this efficient HVAC appliance include improved air quality and indoor comfort, reduced energy costs, and lesser energy use.
If you aren't sure which heating system suits your home and family, speak to a professional. Just because you've always had a boiler doesn't mean that a boiler will continue to be suitable for your situation.
Air Conditioning Repair, Installation, and Maintenance
Wherever you live, especially in the Indiana summers, you are going to want a cooling system that you can count on day in and day out. Especially on the hottest summer days, a functional air conditioner is much more than comfort – it's a matter of safety for many areas. So, when you are concerned about your air conditioning system, call a professional. 
Traditional Air Conditioning Unit
The air conditioning unit is the primary way to cool your home. After all, it's not broken, don't fix it, right? A newly installed, up-to-date model of an AC unit is energy-efficient, saves you time and energy, and keeps your home cool and comfortable throughout the summer months.
Ductless Mini-Split Heater
A ductless mini-split system can be used to heat or cool a home. This compact unit uses less energy because it works to cool one area or one room as designated by you. These systems are used for homes that don't have a duct system. Going ductless saves money, improves air quality, and installation is quick and easy.
Air Quality Services
With the right, energy-efficient, up-to-date heating and cooling appliances, you can generally keep the air inside your home clean and comfortable. However, if you are concerned that your home's air quality isn't what it should be or tends to make your family sneeze, you need air quality services.
Indoor Air Quality Testing
Professional indoor air quality testing is necessary when you are concerned about your home's indoor air quality. During this process, a professional will measure the air for common allergens and contaminants, such as mold, allergens, dust, and others. Once an indoor air quality test is conducted, you can schedule further services to rectify any problems.
Duct Cleaning Services
Air duct cleaning is a critical part of routine home maintenance that is often forgotten. Every 2 or 3 years, depending on your needs, it is essential to schedule a cleaning of your entire duct cleaning. This includes supply, intake, return vents, and everything in between. Often, duct cleaning services are connected to your home's furnace if you have one.
Air Purification Systems
There is a range of air purification systems, from whole-home systems to single devices that treat the air in one room. Typically, unwanted air is pulled while purified air is circulated back into the room. As it spreads, you will notice an improvement in your home's indoor air quality.
Also Read: Creating a Serene, Eco-Friendly Home: 15 Actionable Steps to Get You There
Hiring a Professional
HVAC Services are a critical part of your home's care. However, a lot can go wrong if you don't know what you're doing. Whether you need a repair or want to schedule routine maintenance, there are several benefits to hiring a professional rather than attempting a do-it-yourself job.
Professional Experience
With years of education, training, and work experience, a professional has much more knowledge and insight about what excellent HVAC services look like than your average Joe. Even if you've done it before, a pro has done it a hundred times.
Faster and More Efficient
Due to these years of experience, a professional can do a furnace repair job much faster than you. They work more efficiently, and you get back to a comfortable home in minutes. It may seem "too fast" to a layman, but with experience, it gets easier and more accessible. 
Long-Term Results
Professionals have the right tools and solutions ready at a moment's notice when you need heating or cooling services. From emergency repair to routine maintenance that keeps you comfortable every season, professional HVAC services offer results that last much longer than a do-it-yourself project.
Call an HVAC Professional to Keep Your Home Comfortable and Safe Year Round
Whether or not you hire a professional for your home's HVAC services, they need to be done regardless. HVAC repair, maintenance, and installation are critical factors in the comfort and safety of your home, and you simply cannot do it all on your own. With professional HVAC services in Greenwood, you can be sure your family will stay warm or cool when needed.