So, you're moving to a new home, huh? Congratulations! 
Whether you're moving into your first place or upsizing to something bigger, it's an exciting new chapter. But between the thrill of packing up and the promise of a fresh start, there are a few essential things like buying a home warranty (like this one from Cinch Home Services) that no one really tells you about moving to a new home. 
The reality is moving can be stressful, tiring, and full of unwelcome surprises if you're not prepared. But don't worry, we've got you covered with 4 of the most crucial things you need to know to make your move as smooth as possible. 
So, let's get into it!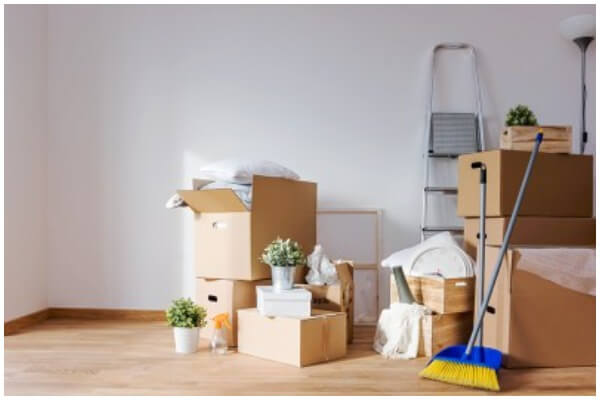 Check Out the New Location and Neighborhood 
Researching the new area is crucial for a successful transition. Evaluate the proximity to essential amenities, such as grocery stores, pharmacies, medical facilities, and schools. Check if there are reputable schools, reliable transportation options, and a safe neighborhood. Evaluate crime rates and local reports to determine if the location and neighborhood are a good fit for your lifestyle and preferences. 
Additionally, consider the community atmosphere, such as parks, recreational facilities, or community centers, to align with your interests. This will help you determine if the new area is a good fit for your lifestyle and preferences, ensuring a more satisfying living experience in your new home.
Budget for Unexpected Expenses
Once you've signed on the dotted line for your new place, don't assume the major costs are behind you. There are always surprise expenses lurking around the corner.
Budget an extra 10-15% of your moving costs for the unexpected. Things like:
Last-minute essentials you forgot you needed. Who has enough boxes and tape? No one.
Hidden fees from your moving company for extra stops, fuel surcharges, packing materials, etc. Get an official estimate in writing but be prepared for additions.
Damage. No matter how careful you are, some dings, dents, or scratches are inevitable. Budget for repairs once you're in the new place.
Cleaning or repairing the old place. Did the movers scuff up the walls or floors? Will you lose your security deposit if you don't do a deep clean? Add in funds for a cleaning crew.
Emergencies. What if your washer breaks in transit or you drop a box of dishes? Have cash on hand for unexpected crises.
Plan Ahead and Organize Your Move
Moving into a new home is exciting but also seriously stressful. The key is planning ahead and staying organized.
Start planning your move at least 6-8 weeks in advance. Make a checklist of everything that needs to get done and schedule deadlines for yourself. Don't leave things until the last minute!
Get estimates from different moving companies and reserve your movers as early as possible. Compare rates and read reviews to find a reputable company that suits your needs and budget.
Pack a separate suitcase with essentials you'll need right away like clothes, toiletries, chargers, and snacks. That way you won't be digging through boxes to find basics on your first night!
Color code and label your boxes by room so the movers know where everything goes in your new place. This also makes unpacking so much easier.
Don't forget to update your address for bills, banking, insurance, vehicle registration, and anywhere else needed.
Make cleaning and repair arrangements for your old place to ensure you get your security deposit back.
Also Read: Long-Distance Moving 101: How To Establish A Good Relationship With Your Movers
Plumbing of the New House
As soon as you get the keys, do a quick check of the visible plumbing like pipes under sinks to ensure there are no obvious leaks or damage before moving your belongings in. 
Look for any corrosion or water stains on walls and flooring, which could indicate past plumbing issues. It's best to identify problems early so you can get repairs done before unpacking.
Additionally, check that all faucets, drains, and toilets are functioning properly with good water pressure and drainage. Run the dishwasher and washing machine through a cycle to confirm the plumbing can handle the load. If anything seems amiss, it's best to get a plumber in to inspect and repair or replace as needed before you settle into your new abode. 
Moreover, as a new homeowner, you should plan to buy a home warranty plan that may protect you from future hefty repairs and replacements. However, you'll need to search for the best company and its plans. For example, you can search for "plumbing warranty options" as they offer some amazing plans for homeowners. After all, the last thing you want is a sewer backup after you've unpacked!
Final Thoughts
Now that you're armed with these insider tips, you'll be ready to tackle your move with confidence. You've got the basics covered, and the key is staying organized, planning ahead, and not sweating the small stuff. Take a deep breath – you've got this! Before you know it, you'll be settled into your new home and wondering what all the fuss was about. Here's to new beginnings!