Your bathroom is undoubtedly one of the most important spaces in your house. It's also one of the most often overlooked when it comes to renovations.
But if you're looking for a way to freshen up your living space, give your bathroom a facelift and ensure it's safe, efficient, and adds value to your home. This blog post will discuss some popular reasons why you should consider renovating your bathroom. Read on to learn more about them.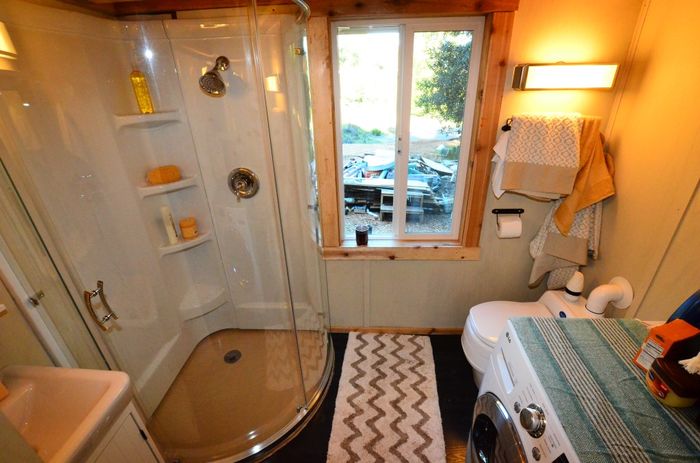 Reason # 1: Give Your Bathroom a Facelift
If you're looking for an easy way to update the look and feel of your bathroom, renovating is a great option. With new fixtures, finishes, and design elements, you can quickly give your bathroom an entirely new look and feel in no time at all. From custom shower heads to modern lighting fixtures, there are countless ways to upgrade the style of your bathroom with just a few simple changes.
Reason # 2: Solve Plumbing Problems
Bathroom renovations can also help solve any plumbing problems that may have cropped up over time. From leaky faucets to clogged drains, plumbing problems can be a nuisance and even lead to bigger issues down the road if left unchecked.
So why not use this opportunity to fix any potential plumbing issues that could be lurking in the background? That way, you can avoid major disasters down the road and keep everything running smoothly for years to come.
Reason # 3: Add Value To The Home
Updating your bathroom is also one of the fastest and most efficient ways to increase the value of your home. While new kitchens and bedrooms are high on the list when it comes to renovation projects, bathrooms are often overlooked. However, a well-renovated bathroom can deliver huge returns come selling time.
The look and feel of a modern, luxurious bathroom can make all the difference when potential buyers pull up for a viewing. Additionally, fixing structural issues such as plumbing problems or cracking tiles can make all the difference when you decide to put your home on the market. No one wants to move in and be faced with a huge repair bill immediately. Renovating your bathroom is therefore an easy way to ensure greater financial reward for you down the line.
Also Read: 23 Tropical and Natural Outdoor Shower Ideas 2022
Reason # 4: Ensure Safety
Safety is undoubtedly one of the most important reasons to renovate the bathroom. Aging bathrooms that have yet to be kept up are more likely to have slippery floors and unsafe electrical wiring, which can lead to dangerous accidents in the home. A renovation can bring many safety benefits when you install anti-slip surfaces for the flooring and update any exposed or frayed wiring.
Both will help reduce the risk of danger from slipping or shocks. Additionally, depending on your bathroom's size and configuration, add features such as handrails near toilets or bidets or nice, ergonomic faucet handles that are easy to grip and turn. By renovating your bathroom with a focus on safety, you can enjoy peace of mind knowing that your family is sheltered from potential harm.
Reason # 5: Improve Energy Efficiency
Finally, while renovating your bathroom can be an exciting undertaking, another huge benefit of taking on this project is that it has excellent energy-saving benefits. Advances in products and technology make using much less energy when running household appliances and equipment possible, reducing monthly energy costs and environmental impact. For example, replacing older fixtures, such as toilets, showerheads, and lighting, with new, energy-efficient models can help you cut utility bills by up to 30%.
In addition to saving money on your water bill, choosing highly efficient bathroom plumbing appliances may qualify you for rebate programs or other utility incentives. Furthermore, installing solar hot water heating systems will help you save even more in the long run by minimizing the amount of electricity used. These simple changes can significantly reduce your carbon footprint while creating a modern, functional, updated space better equipped to meet current lifestyle needs.
Top Reasons Why You Should Consider Renovating Your Bathroom: In Conclusion
Bathroom renovations don't have to be expensive or time-consuming. However, they need some planning, so everything goes according to plan once work begins on-site.
Whether you want something simple like replacing outdated fixtures or something more complex like rearranging pipes and wiring for improved efficiency—renovating your bathroom has many benefits beyond just improving its looks. So we encourage you to give it a try today. Thank you for reading; we hope this information was helpful.