18 Tropical and Natural Outdoor Shower Ideas
Outdoor showers aren't something that you can enjoy only at the beach. From the simplest build for daily use to the extravagant and luxurious outdoor spaces. the outdoor shower plays an important role in the lives of many, as well as in the design world.
It should not be necessarily an expensive option, and there are great benefits such as getting clean after being out in the yard without tracking the mess into the house. Browse these beautiful and inspiring natural outdoor shower designs ideas that deliver full joy and will make you feel very exclusive. Enjoy!
---
TROPICAL & NATURAL OUTDOOR SHOWER DESIGN
---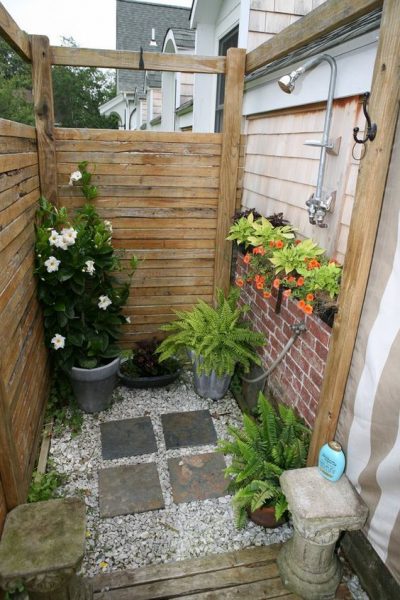 Tucked away on the side of the house, This would be a perfect addition for your small garden.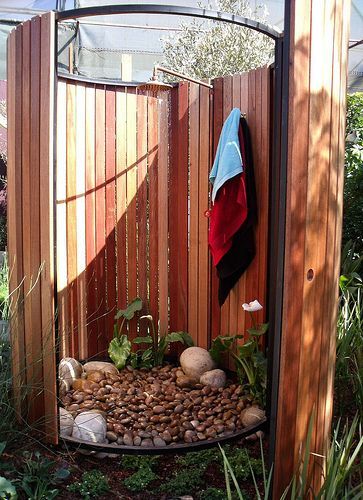 Elliptical outdoor shower designs with beautiful tube wooden sheet and pebble as flooring. Look so refreshing with the addition of plants. (But the pebble quite hard for your feet) Via: Darlene Roelofsen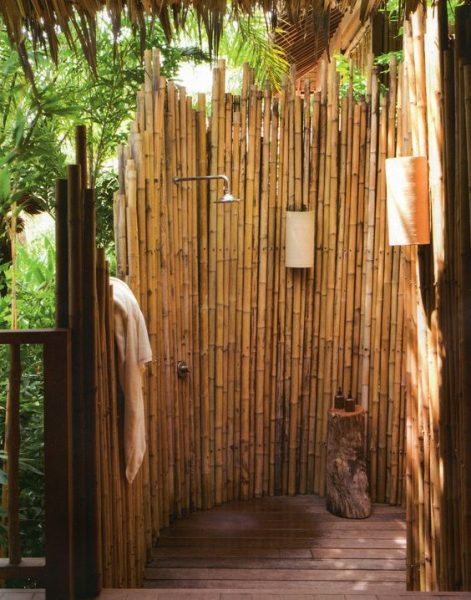 The natural outdoor shower provides an opportunity to use all kinds of materials, to loose control and let nature take over. This outdoor shower with bamboo as a cover is the perfect example of that.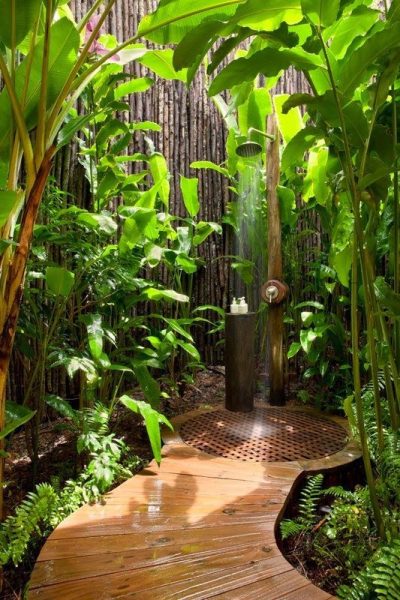 These tropical outdoor showers bring out memories of growing up in the tropics. Bathing behind the forest of trees also creates feelings of openness, warmth, freshness, and freedom.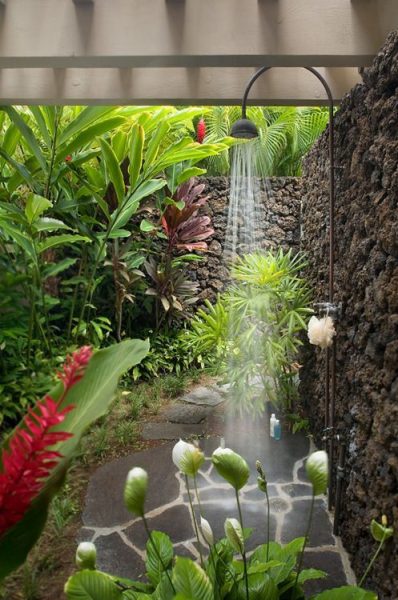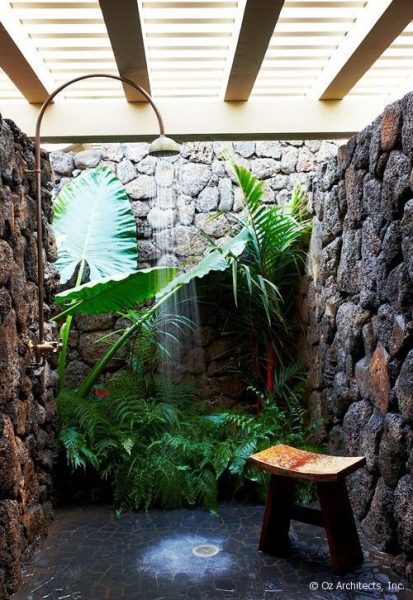 The tactile quality of those time, turning the old faucet and seize the hose while standing on a mix of stones, wood, fern and grass are thankfully hard to forget.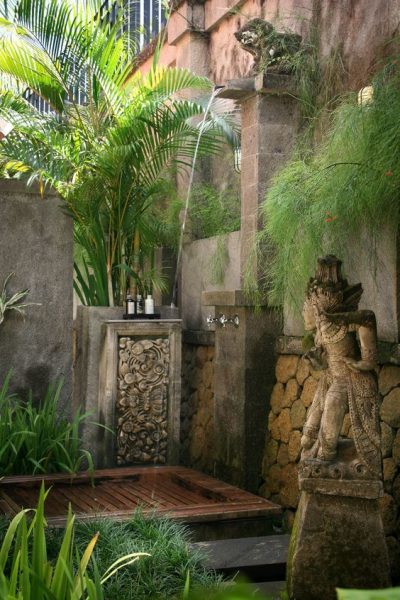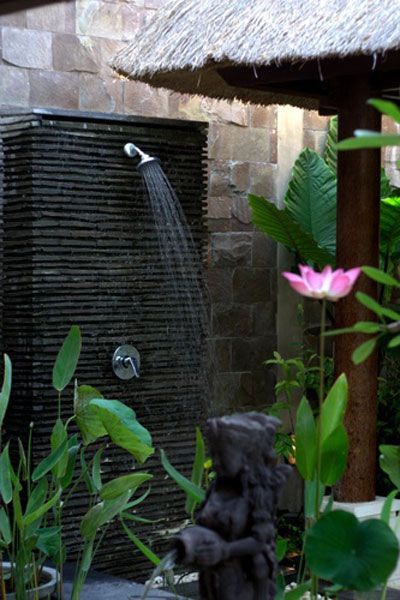 Placed in the garden and decorate with artistic sculpture inspire the way we create our outdoor shower. These design rich and pleasant as we washed outdoors.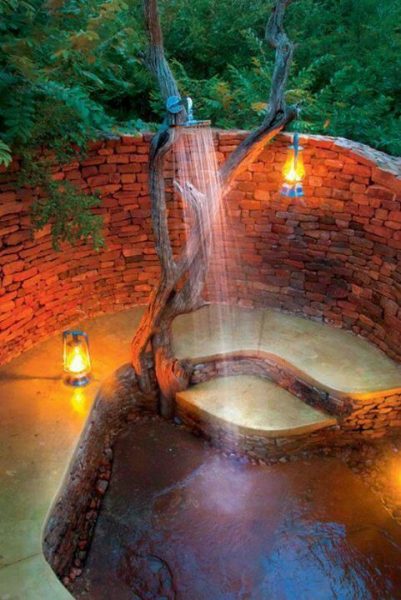 Very unique natural outdoor shower with warm oil lamp illuminate. An exotic locale? Now this is mandatory and what is more refreshing than this?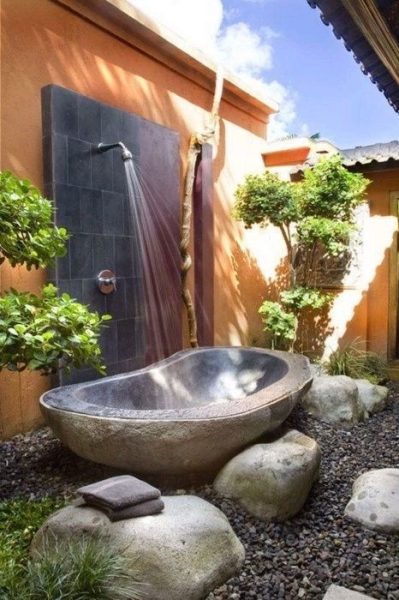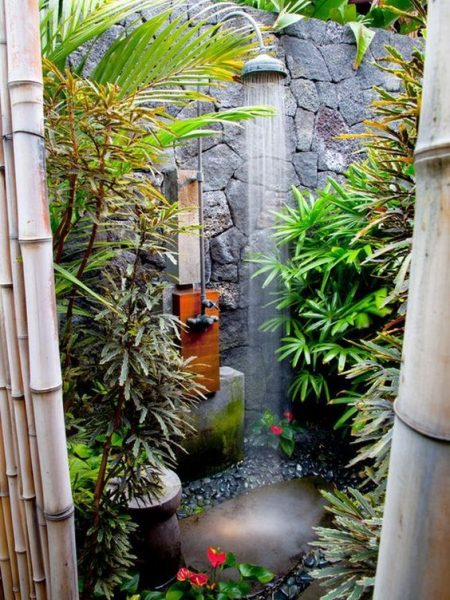 Just look how beautiful this outdoor shower is. And the mixture of stone materials and plants are exquisite as well. This place feels very relaxing, just like an oasis in the garden.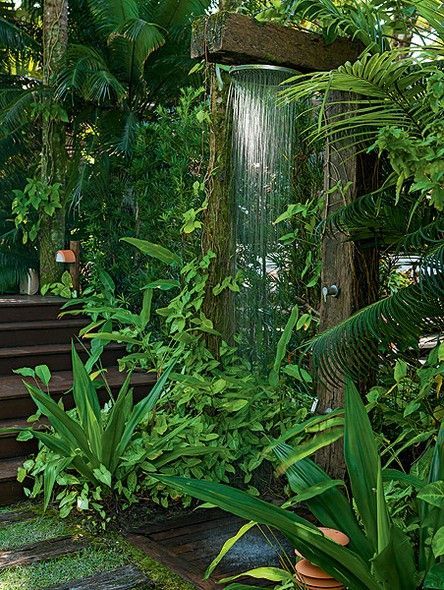 Relaxing and wonderful outdoor shower that has a tropical rainforest feel. Truly Paradise!!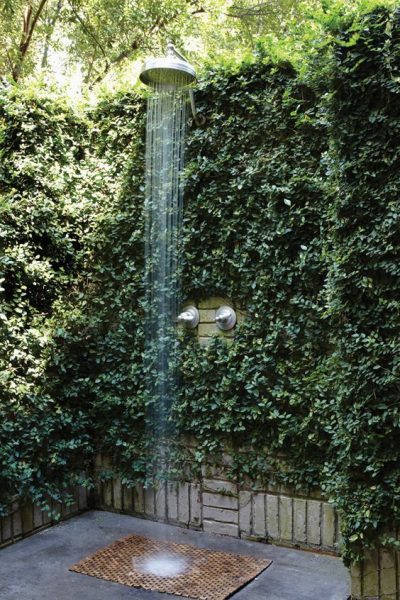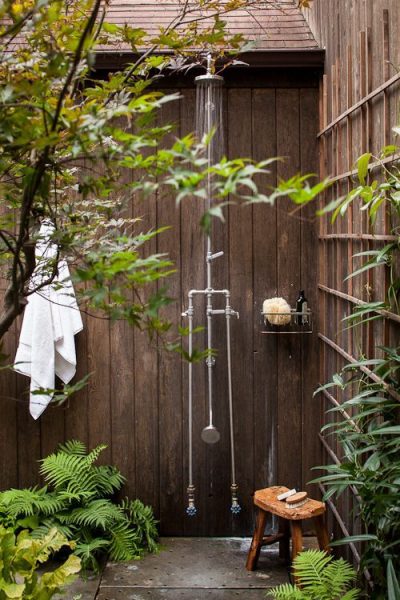 Secure privacy in a use of natural materials such as bamboo, wood, and trees in a natural way so you don't lose the direct relationship with nature.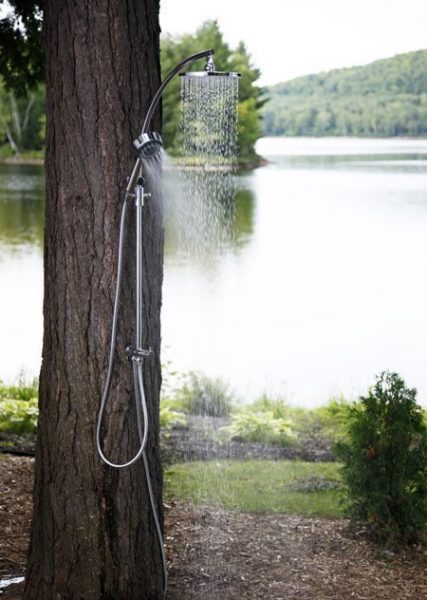 This old fashioned outdoor shower in a cedar tree will rescue you from the hot summer days, And the water in your yard will act soothing to your soul.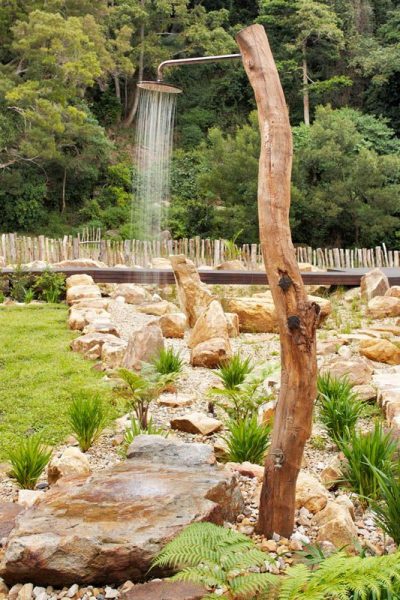 My most favorite of all. Awe-inspiring outdoor shower placed on the dead tree.
This prefab outdoor shower made from sustainable hardwoods and can be set up anywhere outside for temporary or permanent use.
---