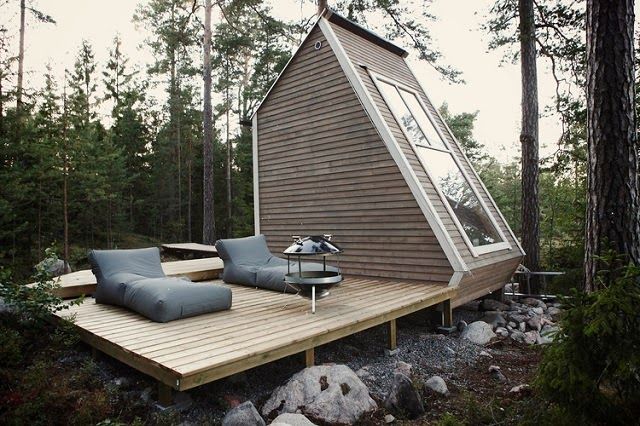 The picture of isolated small cabins in the woods recalls the simple, idealistic and a compact get-away for the designer (Robin Falck), an escape of the intrusion of society.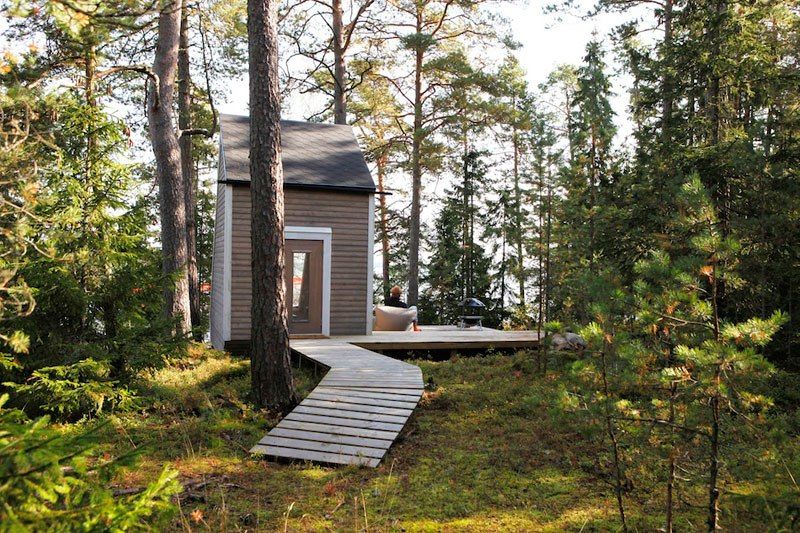 Build in 2010, This attractive cabin house, built beside a lake in Finland, was build to go under the radar of Finnish building to forgo the regulations because the designer has mandatory military service less than a year at those time. He didn't have time to compose anything substantial that would require a permit. Which require one to get a permit for building a dwelling that is larger than 96 to 128 square feet depending on the location. (read here for the details)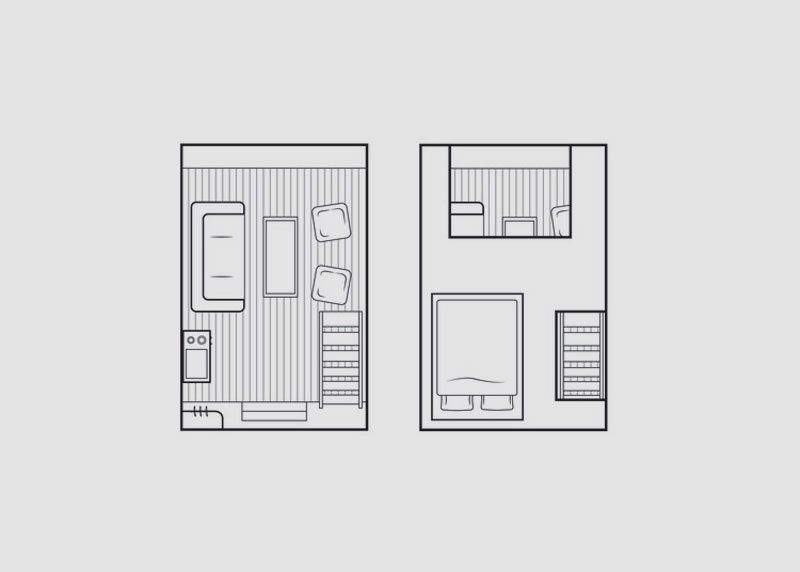 After sketching the cabin design, Robin set out in June to build his cabin. Built with fifty square foot loft above for bed area and storehouse. On the ground level, you can find lounge/main area and small kitchen. This cabin cost around $10,500 (not including his own labor).
All the building materials are local or recycled and move to the spot by hand to avoid damaging the nature. This tiny cabin named Nido which is Italian for 'bird nest'
- Beautiful Small Kitchen That Will Make You Fall In Love


-

 Small Kitchen Organization Ideas

---
Small Cabins Interior
---

The window on the ground floor and the sleeping area are formed from one big and tall windows. It gives the interior a lot of abundant fresh air and natural light. The house is designed to maximize the allowed area, plus boosting the capacity for great acoustics and enjoy the quiet of the surroundings.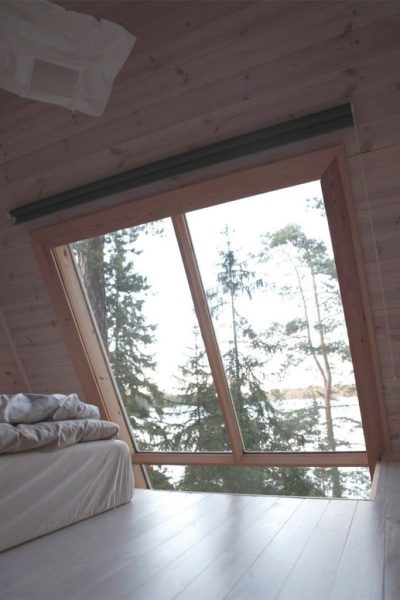 Perfect windows size and placement, you can even admire the stars during the night or view the lakeside panoramas from this simple sleeping area. (I think these small cabins need a balcony)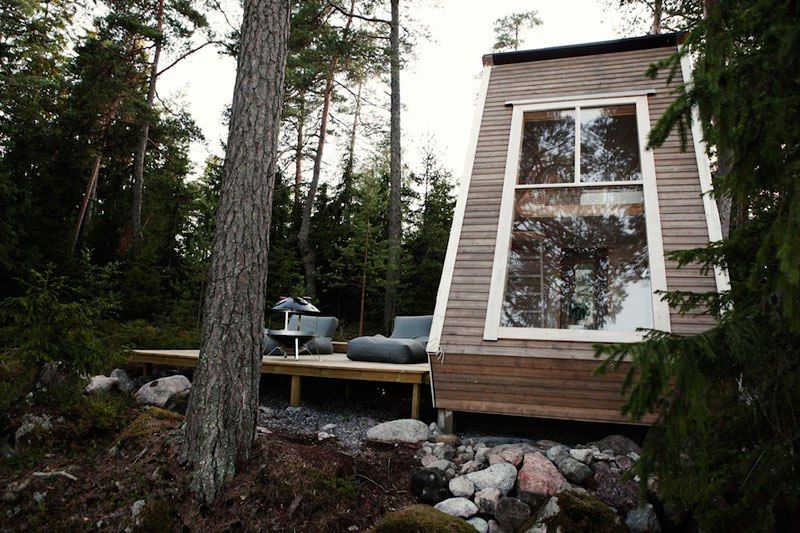 In addition to the floor to high windows, there's an adjacent deck for a great view of the tranquil forest and a photogenic little lakeside. Really perfect hermitage shelter.
Source: The Nido by Robin Falck