5 Recommended Tips When Purchasing Metal Artworks Online
Metal wall art is rising in popularity as the new go-to decor. It has surpassed the reign of hanging plants and classic wall paintings. And for a good reason. Metal hangings and sculptors look elegant and they surely add style to the room. No wonder having one or a couple at home takes the interior decor to a whole new level.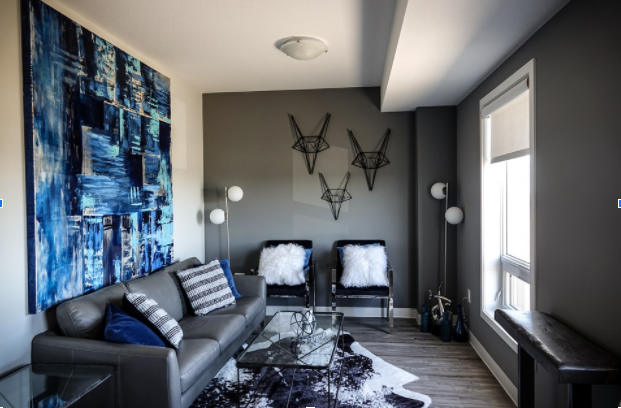 There is a lot of exceptional metal artwork for sale anywhere. You can find some by browsing online or pay your local handicraft store a visit. Nonetheless, most people use the former option because of the variety and convenience that it gives. When you browse a couple of online stores, you will be amazed at the beautiful collections and creations available.
As a matter of fact, you can even order several of them because of their aesthetics and style. From classic rust-free paintings to contemporary ones, from art sculptures to barrel art, the choices are just unlimited.
If you're lucky, you might even find the artwork that you've long been looking for to put in a specific space at home. With the advancement of technology, you can find the finest home decors and order them from home, while sitting on your sofa.
Five Important Tips on Buying Artworks Online
When you decide to enhance the style of the room, you should also know what type of home accessories will help turn your boring wall into a brilliant and amazing one.
Hence, choosing art decors that will complement the style and color of your home is crucial to make it look and feel sophisticated. But remember, there are some things that are worth noting. Here is a couple of them.
Don't think twice about choosing a bold piece.
Being dynamic and open to bold art is a must when choosing artwork for your dedicated space. Where is the fun in buying typical items for decoration like an abstract painting that's always present in every other house? Don't limit yourself to timid choices.
Explore various oddities like huge flower sculptures in a brass wall, a 3D animal, or a metal wall sculpture in the shape of a human torso. These types of artworks are best for those who want to have a modern style approach and classic type of home interiors. 
Trust your intuition
There is no one who can judge your home better than yourself. If any form of art makes you inspired while you decorate your home, never hesitate in picking the same for your wall, regardless if it's modern or antique art. You need to trust yourself and your gut feeling. Go include that zing to your home's vibes without second-guessing yourself. 
Always think about the room size. 
Although huge metal wall art decors may appeal to your feelings and capture your heart, do not forget to put the size of the room into consideration. While big metal wall artworks are eye candies, it will come out odd and too strong when placed in a petite room.
If you happen to design your tiny wall with a large-sized metal wall art, no matter how you put something to complement it, it will end up making the room look smaller and crowded. So before you do an impulse buy, make sure you remember this tip. 
Also Read: 12 Picturesque Small Living Room Design
Whatever you buy, make sure it matches everything that's already in the room.
Another thing to keep in mind when exploring your options for metal wall artwork is the existing look and decors in the house. When you do this, you wouldn't have to brainstorm for ideas on how to make them work, remove something out from the room, and deal with an 'odd one out' when it's placed in the room.
You can never go wrong with a botanical theme.
Having interesting and attractive metal leaves or metal trees for your wall art decors is one of the wisest decisions that you'll ever make. Home decor pieces that are inspired by nature like flowers, leaves, and trees (regardless of their metal frame) will inevitably charm whoever sees them. You can also partner them with some pieces covered in gold finish to achieve overall elegance and style.
Don't be afraid to mix and match.
Will you be able to put a bunch of exquisite metal wall art given that they're organized neatly on one single wall? Yes, you can! All you have to do is mix and match them. No matter how many intricate wall art pieces are there, as long as they're all different from each other, you will find a way to produce a harmonious combination of all items.
Try purchasing a couple of canvasses that features abstract metal artworks and add it with them. But be sure that they all have the same tone but vary in patterns and textures so you can make poignant art.