Here are my list of  Small Living Room ideas that really pull off beautiful decor in small living spaces!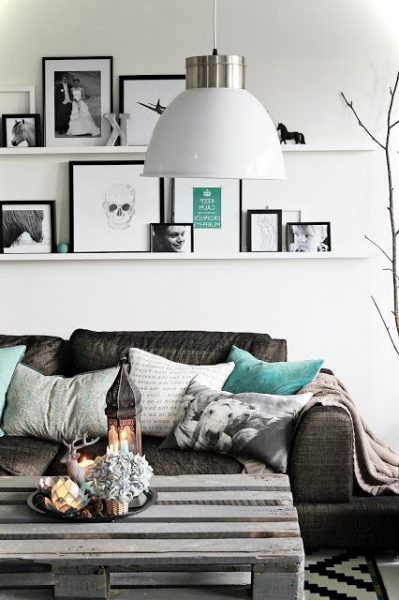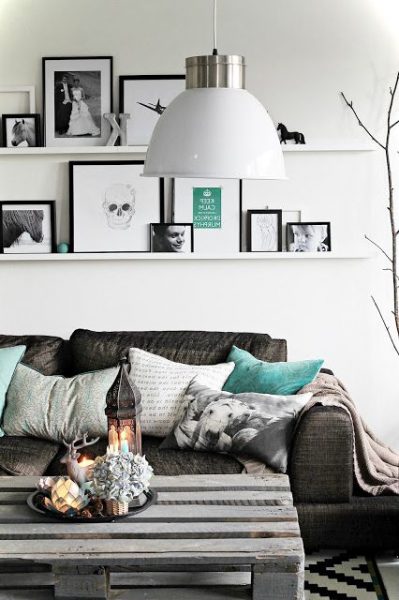 Visually beautiful small living room design with Black and White webbing rug pattern, randomly placed turquoise pillow, bold pendant light, lots of framed pictures and textural elements make this a fun yet cozy living area.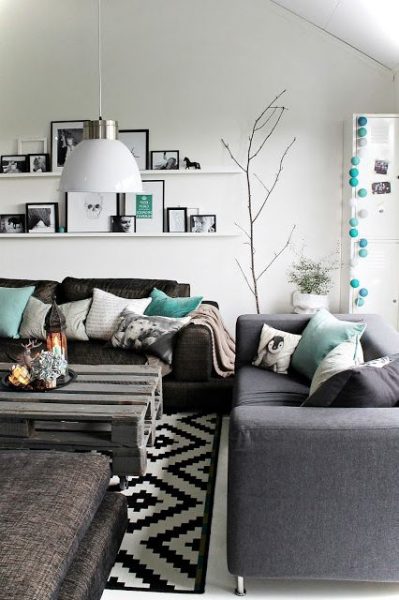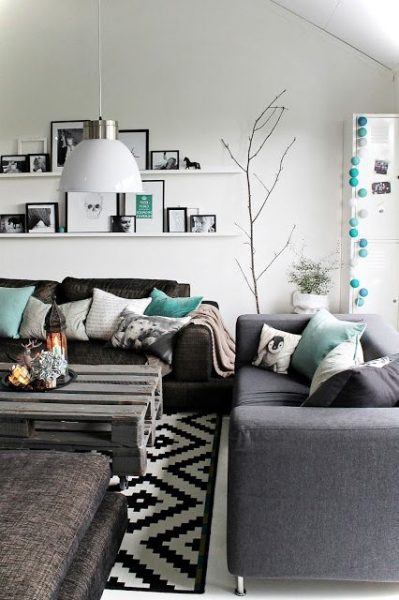 Bright white paint color make furniture more attractive and noticeable.
---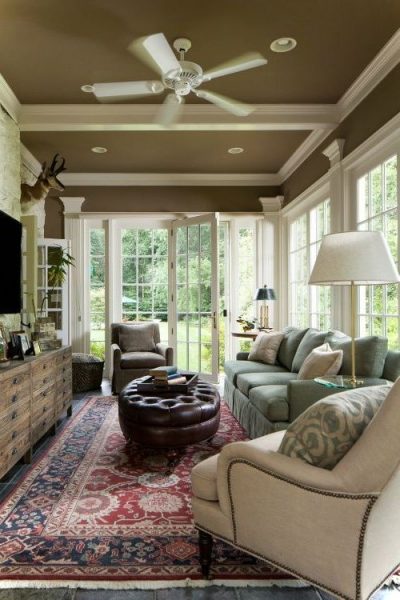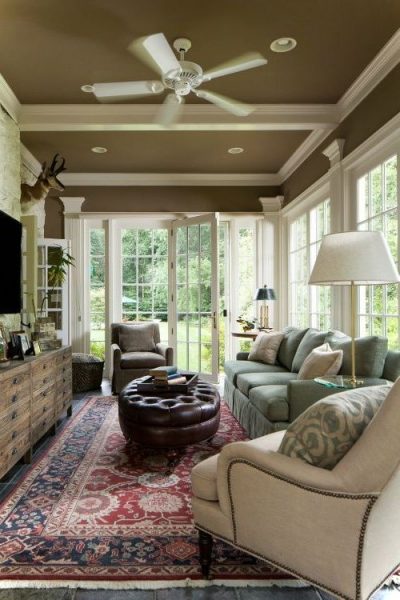 Vintage living room that bring elegant yet warm atmosphere. Button Tufted Couch on the center may be used as a table or leg rest. All furniture choosen with perfect colors and painted ceiling makes a huge difference.
---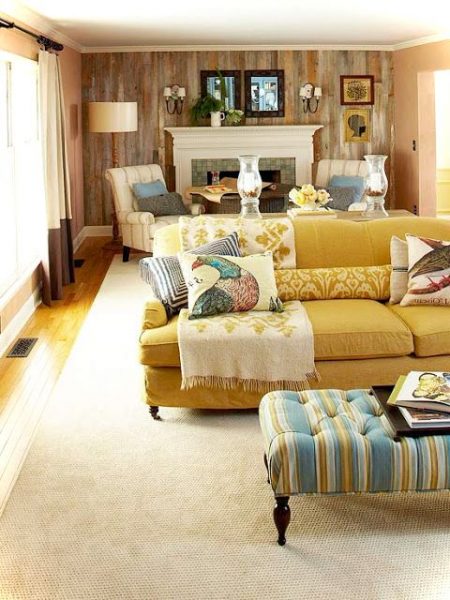 This design show you how to arrange a long and narrow living room. You may know it better as "the bowling alley." When we were looking at houses several years ago, we kept seeing these long and open spaces. All color combination create an eye cathing rooms, even more the wood panelling around the fireplace make it's double!
---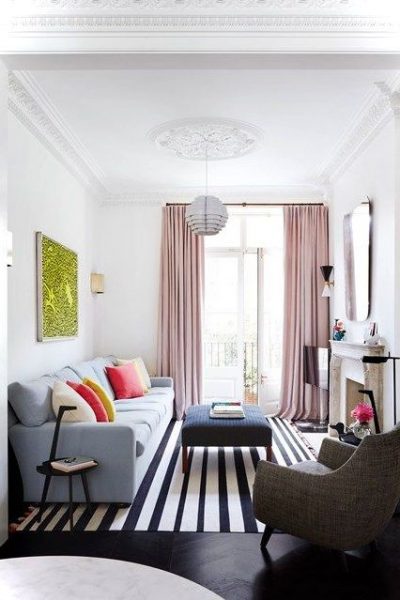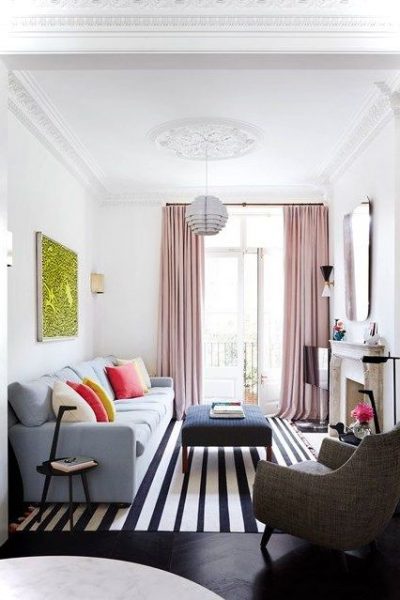 Simple, Minimal and Adorable. Stripped monochrome rug and mirror above fireplace making small living rooms appear much, much bigger. Curtain collors also match perfectly with bright paint.
---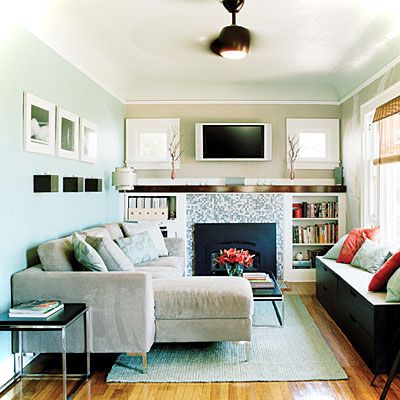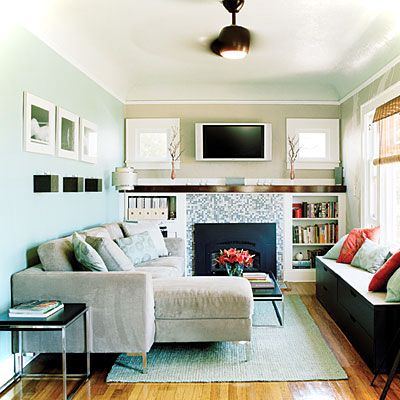 Most small living room design on the list. Even so you can look this living room also provides with most basic living room needs and the most important it's also neatly placed. Its possible by choosing pieces that can serve multiple functions. In the living room, the window seat stores extra blankets, and the subwoofer (at the far end of the couch) doubles as a side table. source
---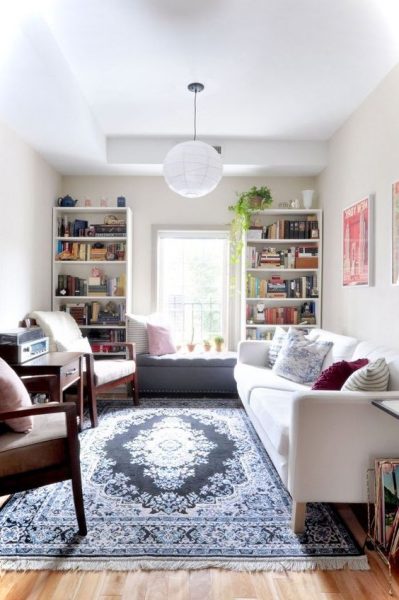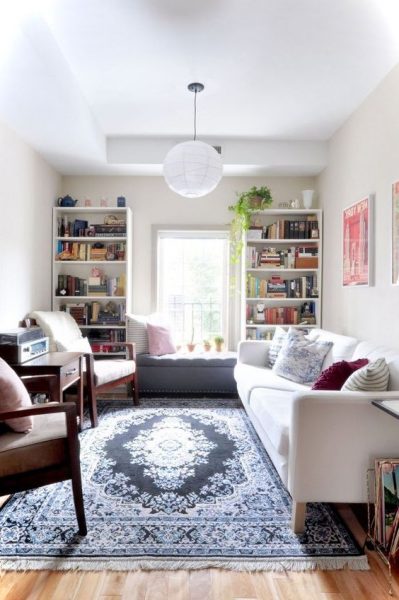 Retro small living room design. Cupboard on the corners create plenty rooms to organizing many stuff. Bench next to the windows provides you with confortable reading nook. But you may also replace this with a secertary desk for working/study purpose.
---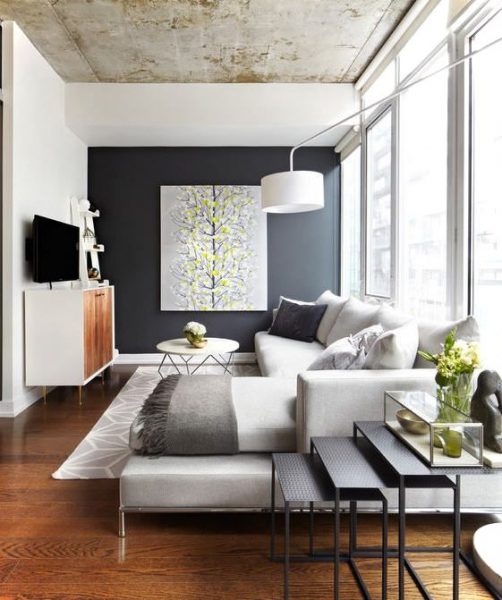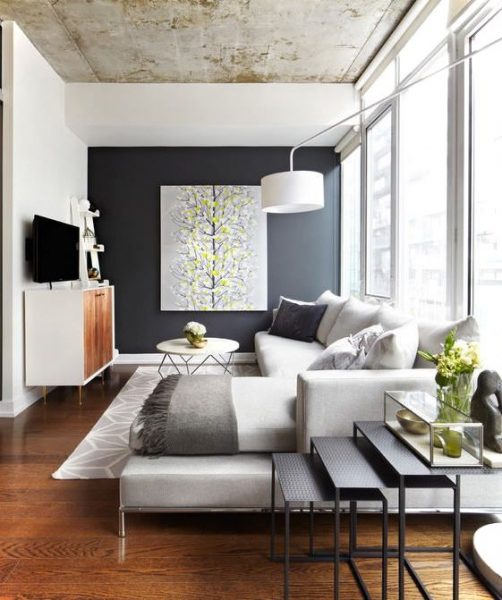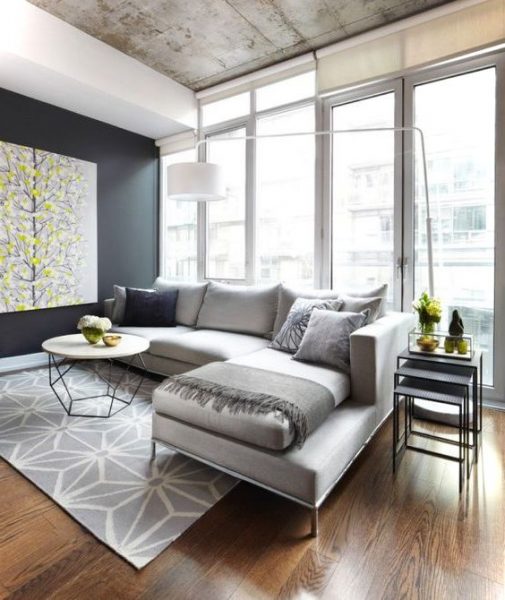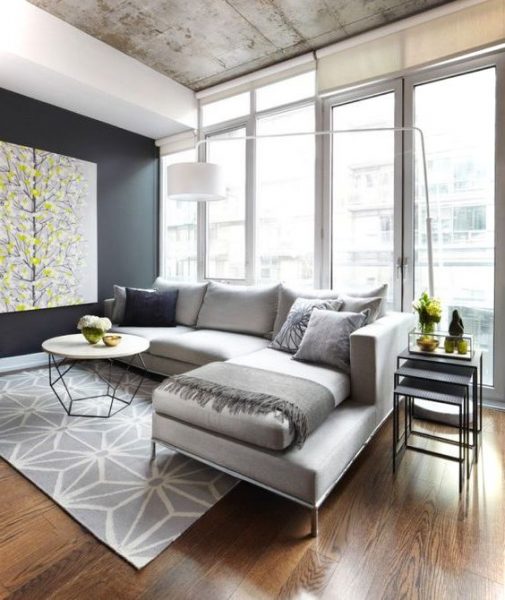 Just simple cozy and aesthetic small living room . Bold and contrass color wall paint make this room attractive even without many decorative/ornamnets. Big L sofa really look comfortable.
---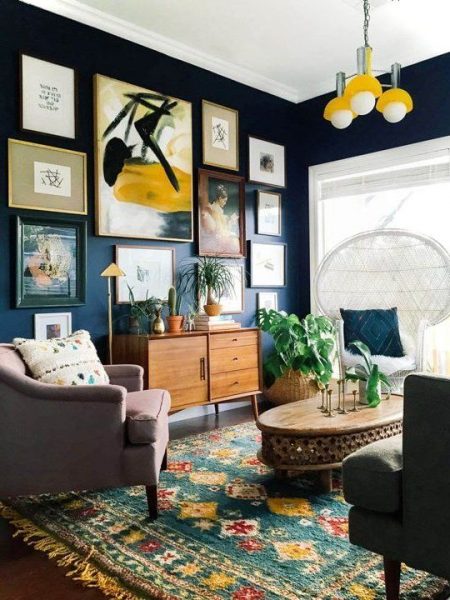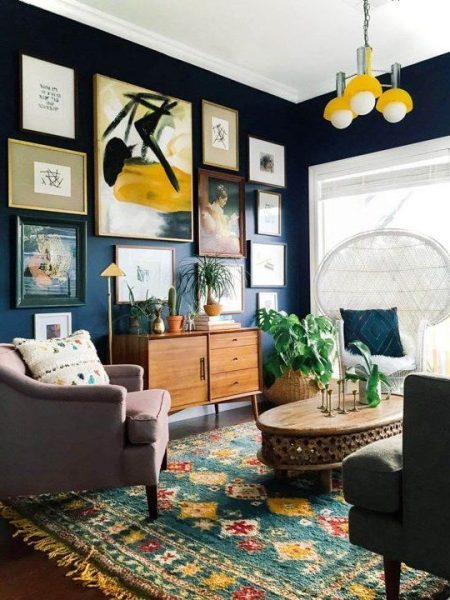 Dabito's new New Orleans living room appeared on West Elm. Artistic room. I personally love the light and the rug, the mix of styles and unique 🙂 the dark navy walls mostly covered with paintings are too stunning.
---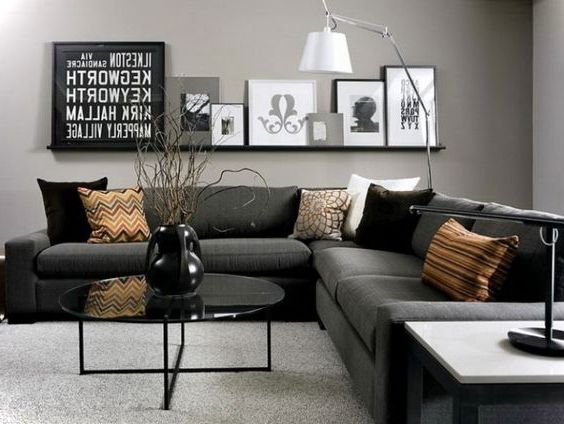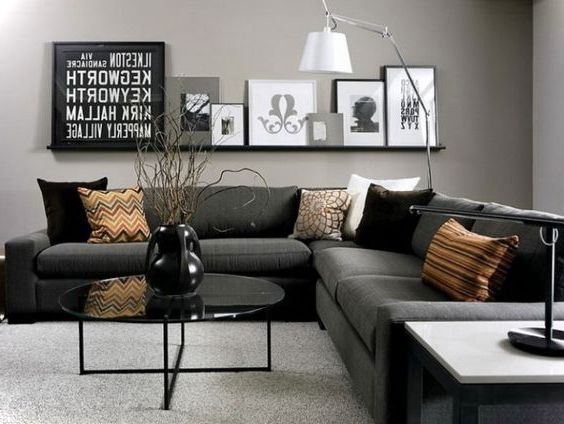 Photograph Douglas Friedman A mix between black and white, gray is by definition a neutral. Decorating with gray can can be dark and mysterious, warm and peaceful, or bright and beautiful. All comes elegantly.
---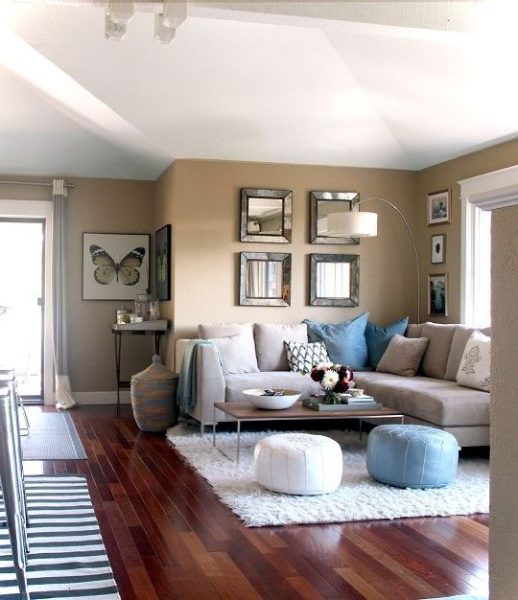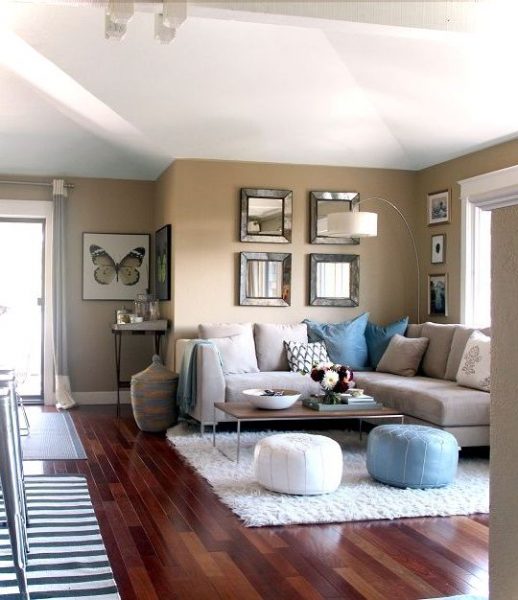 Warm coloring theme even more textured rug really make this truly family rooms. Four mirrors add the luxury.
---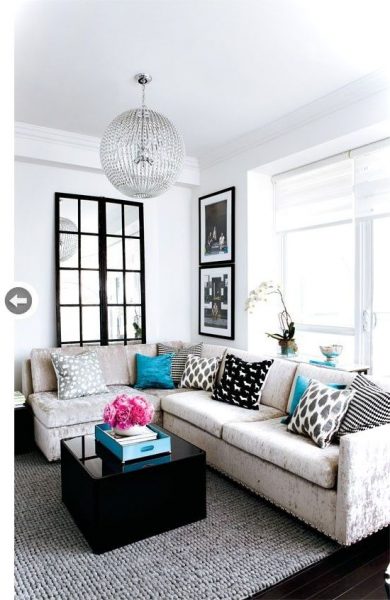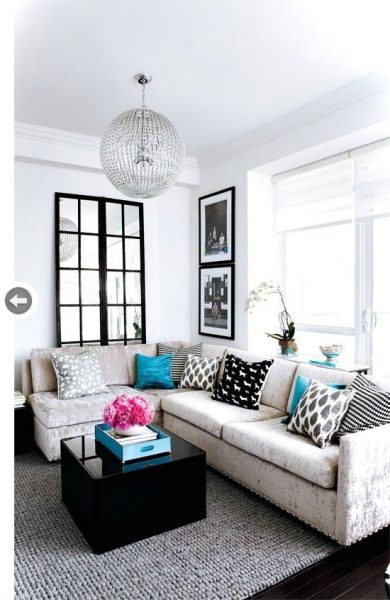 Teal and grey living room look like a fresh youth. Really beautiful yet elegant.
---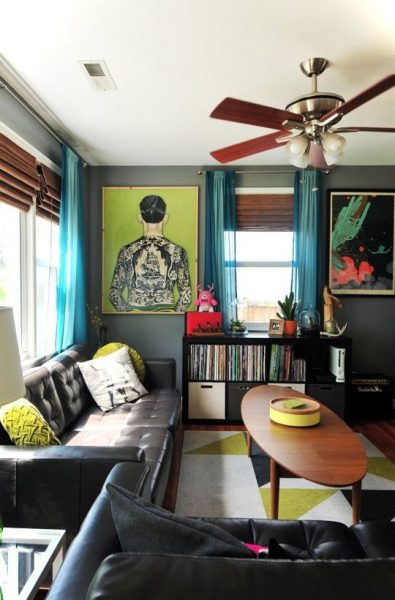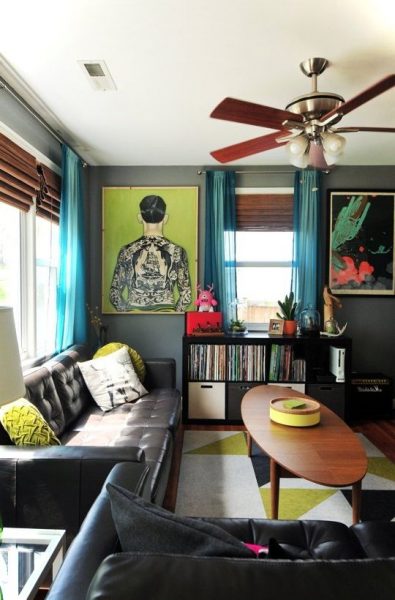 The black theme living room opens up to a wonderful melange of geometric shapes—triangles, circles, ovals—and saturated colors—turquoise, lime green, fuscia, and orange. A bold piece of art showing the tattooed back of a man looking into a lime green void immediately pulls your eye. How attractive!