5 Tricks To Make A Small Living Room Look Spacious
A small living room can look spacious with simple tips and tricks when designing or decorating it. You don't have to renovate it to make it bigger if you know what to do.
By simply scaling down on furniture, taking advantage of lighting, and adding mirrors, your living room will appear more spacious than its actual size. Keep on reading to learn how to leverage such ideas.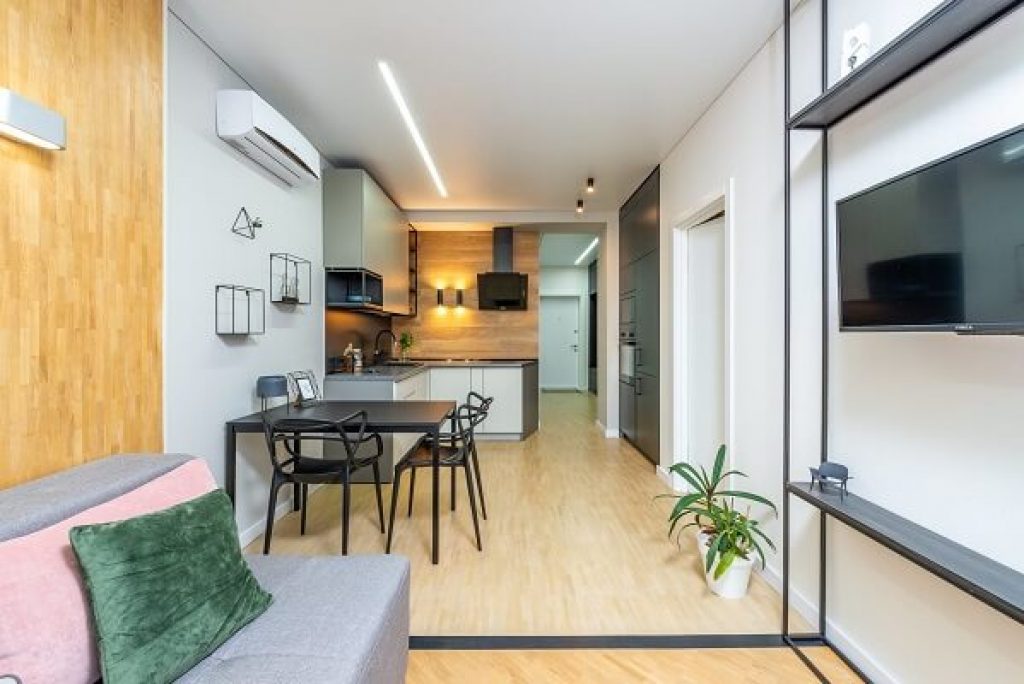 Scale Down Furniture
Every piece of furniture can take up valuable space in a small living room. You need to save as much floor space as possible, so you may have to choose wall sconces, leaner tables, and tight-back sofas.
Although you must save on size, you don't have to scrimp on design. You can go for sophisticated and calm patterns for your seating furniture such as those available at designer sofas Australia! 
It's also best to use built-in shelves and furniture over bulky freestanding ones. Many built-in solutions are customizable, so you can choose the ones that would fit your needs and space. Settling for space-saving furniture in your small living room is ideal, especially if you maximise its use. 
For instance, you can have generous storage hidden underneath a built-in table or sofa. You can create this on your own by following do-it-yourself (DIY) tips from video tutorials. Alternatively, you can buy a custom piece or hire an expert furniture maker who can personally build it for you. 
You can have floating shelves that double as a desk. Make it artful by creating a pattern that can become the focal point of this space. You can also create the illusion of space by installing hanging shelves with a visually pleasing vertical design.
Trick The Eye With Paint
Don't let your walls remain bare. Many wall painting ideas can help a room look more spacious. Make the room appear taller by painting the top half of the wall a different colour. You can blur the lines where the ceiling begins and the walls end by using a more neutral colour.  
Or you may want to consider pastel paint colours to make a room appear brighter. Such hues can maximize the effect of natural light, creating an airy space. In addition, the area appears well-illuminated since light-coloured walls are more reflective. In contrast, a room will appear smaller if painted in dark shades as these tend to absorb light. 
Open It Up To Other Rooms
It may also be a good idea to blend adjacent rooms with the living room. This can make your living room a flowing space, especially if you have a limited living area. Some of the adjacent rooms you can combine with the living room are the kitchen and dining space. However, this may entail taking down the separating walls. 
A more convenient option to create the appearance of a larger space is removing the doors and widening the doorway. This can do the trick, and you don't have to make significant structural changes. Besides having an easier flow, you can improve the lighting and sightlines in each room. 
Use Sheer Window Treatments
Natural light is essential, and using heavy materials on window treatments, such as curtains, cornices, valances, and drapes, can block natural light from filtering through. It's better to bring light into every corner of a small room from your window. With light-coloured walls, you can leverage natural light to make the room seem bigger than it is. 
That's why you may want to use bamboo shades, very sheer lace curtains, and slatted window blinds as window treatments. They allow sunlight to shine through the material while providing some privacy when closed. 
Add Mirrors
Yes, even mirrors can make a room appear larger. However, you must use suitable mirrors to achieve such a purpose. For instance, you may want to go with a mirror with a shelf attached that you can hang 30 inches above the ground. It can serve as a storage ottoman while acting as a vanity. 
Or pair a mirror with a light source since it can add dimension and atmosphere to a room when brightness is reflected. Some light sources that can go well with such a combo are candles, table lamps, and other lighting fixtures. 
Conclusion
Some of the tips mentioned above are relatively easy, affordable, and won't take much time to carry out. You don't have to undertake a major renovation because simply adding some well-chosen decorative items can make a small living room look spacious. Try them now and see the difference in your living room.