Are your current tenants getting ready to move on? They are going to give you notice that they want to end their tenancy. This is your opportunity to get ready and prepare for the next tenants to move in.
There is going to be a lot you need to do as a landlord to get your apartment ready. From making sure the place is sparkling to replacing old furnishings, here are five ways that you can ensure your apartment is the best it can be for the next tenants.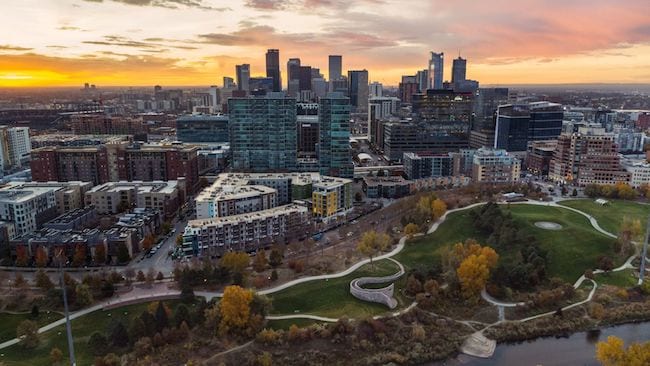 Clean Everywhere
It is expected that tenants clean the property before they leave. Often, they do this because they want their deposit back. But, the reality is that places are missed and you cannot rely on them to clean properly before the next tenants move in. For instance, under furniture can be ignored, as well as behind toilets and in cupboards.
So, the first thing you need to do to get your apartment ready is to clean everywhere from top to bottom. You want to ensure the place is sparkling and spotless for the next tenants. But if you do not have to do this yourself, you can always use a professional cleaning service.
Often, they will provide an end-of-tenancy cleaning service for this type of occasion. For example, read more about https://www.platinum.cleaning/ and the services they provide to landlords. The team has years of experience, the best cleaning tools and a great work ethic to ensure your apartment looks its best.

 Find out more here for help and cleaning tips.
Also Read: Felony Friendly Approved Apartments Near Me
Replace Old Furniture
If you are renting out your apartment and it is fully furnished, this is something that you are going to have to check before the new tenants move in. In other words, you want to ensure that all of the furniture is in good condition. Tenants that have been there a while will have used this furniture and it is normal for wear and tear to occur. This is just what happens over time.
As a landlord, you will have to replace any furniture that is damaged or looks old. For example, if the dining table is broken, then you will need to provide a new one. Alternatively, if the sofa is all stained and marks do not come off, it is best to replace this. Depending on the style of your apartment, you do not always have to choose the most expensive replacements. But, you want everything to be in working order and in good condition for the next tenants.
Apply a Fresh Coat of Paint
If your tenants stayed for a long time in your apartment, the chances are that the walls are going to look scruffy and have aged. In particular, there can be scratches to the paint, as well as fingerprints and marks from photo frames and hanging art. This is not what you want your new tenants to see when they move in.
So, now is the time to apply a fresh coat of paint. First of all, you want to fill in any cracks and holes in the wall. Then, the walls are going to be ready to be painted. It is best to choose neutral colours, such as white, grey and beige. This will allow the new tenants to accessorise how they want to. What's more, they can make rooms in the apartment appear larger and more spacious.
Wash the Carpet
One of the first places new tenants will look at is the flooring. While it is simple to clean up vinyl flooring, as well as some tiles, it can be more difficult to clean up carpet. In some cases, it might be best to replace it between tenants. But, if you are on a budget, the carpet is not that old or you are on a time restriction, this might not be something you want to do.
Instead, you can wash the carpet and see if this allows it to look new again. There are machines you can hire and that will wash the marks out of the carpet. Alternatively, when you hire a cleaning company, this is something you can ask about. Often, end of tenancy services will include this.
Leave a Welcome Gift
As a landlord, your apartment is a business asset. Renting is how you make a living. Sometimes, it is easy to get lost in that mindset and forget what the experience is like for someone else. Namely, tenants are excited to move into a new place that they will call home and it can be a huge achievement. Your apartment could be where they start a new era of their life.
So, if you want to really make a good first impression on tenants, why not leave a welcome gift? This can be something small but to welcome the new family to your apartment. You can start on a positive note so that interactions with the tenants will be pleasant. You want to show that you are accommodating and are going to be a good landlord. Small gestures like this can go a long way.