6 Things To Consider Before Installing a Swimming Pool
If you're thinking about installing a swimming pool in your backyard, there are a few things you need to take into consideration. Swimming pools can be a lot of fun, but they also come with some responsibilities.
In this blog post, we will discuss 6 things you need to think about before installing a swimming pool.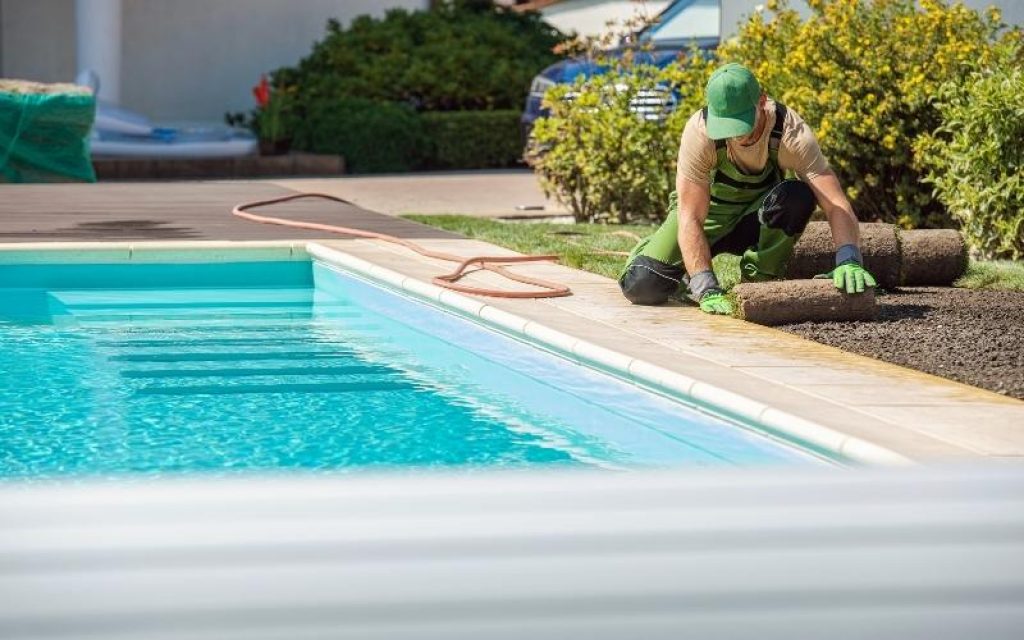 Important Things To Consider Before Installing a Swimming Pool
1. The Cost of Installation and Maintenance
Swimming pools can be expensive to install and maintain. Make sure you have a realistic budget for both the initial investment and the ongoing costs. This way, you can enjoy your pool for years to come without putting a strain on your finances.
You have to consider things like the cost of poolsafe tiles, the type of filter you'll need, and the cost of chemicals. You also need to factor in the cost of regular maintenance, such as pool cleaning and vacuuming.
2. The Size and Shape of Your Pool
You need to make sure the pool is the right size and shape for your needs. Consider how you will use the pool and who will use it. You might want to install a larger pool if you have a large family.
If you're mostly going to use the pool for swimming laps, you might want a long and narrow pool. But if you're more interested in lounging and relaxing, you might prefer a smaller, more intimate pool.
There are also a variety of shapes to choose from, so you can find one that fits your space and aesthetic preferences.
Some people also like to install pools with special features, such as waterfalls or slides. These can be fun additions, but they will also add to the cost of installation and maintenance.
Think about what you really want and need in a pool before making any final decisions.
3. The Location of Your Pool
The location of your pool is important for both aesthetic and practical reasons. You need to think about things like sunlight, privacy, and drainage.
You also need to ensure the pool is safe, away from any power lines or other hazards. Once you have a general idea of where you want the pool, you need to call your city or county to find out if there are any zoning regulations you need to be aware of.
Some homeowners associations also have rules about installing pools, so be sure to check with your HOA before moving forward with any plans.
Once you've considered all the potential obstacles, you can start planning the perfect location for your new pool.
4. The Type of Pool
There are many types of pools to choose from. The most common are above-ground and inground pools.
Above-ground pools are less expensive to install, but they might not fit in with the overall aesthetic of your backyard. Inground pools are more expensive, but they can be customized to match the look of your home.
You also need to decide what type of material you want your pool to be made from. The most common options are concrete, fiberglass, and vinyl.
Concrete pools are the most durable but also the most expensive. Fiberglass pools are less expensive but might not last as long. Vinyl pools are a middle-of-the-road option, in terms of both cost and durability.
Once you've decided on the type of pool you want, you can start to narrow down your options.
5. The Accessories and Features
There are many accessories and features you can add to your pool. Some of the most popular include:
Pool lights
Waterfalls
Slides
Diving boards
Swim jets
Think about which accessories and features you really want and need. There's no point in spending money on something you're never going to use.
At the same time, don't be afraid to splurge on something you really want. After all, this is your pool and you should enjoy it however you see fit.
6. The Timeline
Installing a pool is a big project that can take several weeks or even months to complete. You need to make sure you have a realistic timeline for the project.
Talk to your contractor about how long they think it will take to install the pool. Then, add a few weeks to that timeline to account for any delays or unforeseen problems.
You also need to factor in the time it will take to get all the necessary permits. The last thing you want is to be ready to install your pool only to find out you don't have the proper permits.
Bottom Line
Installing a pool is a big project, but it can be a great addition to your home. Just be sure to do your research and planning before you get started. By following these six tips, you can ensure that your new pool will be everything you've ever wanted.